iPhone

1. Visit the Me Tab
2. Click "Set a goal!" if you have no goals set up. Click on the goals cell if you already have a goal set up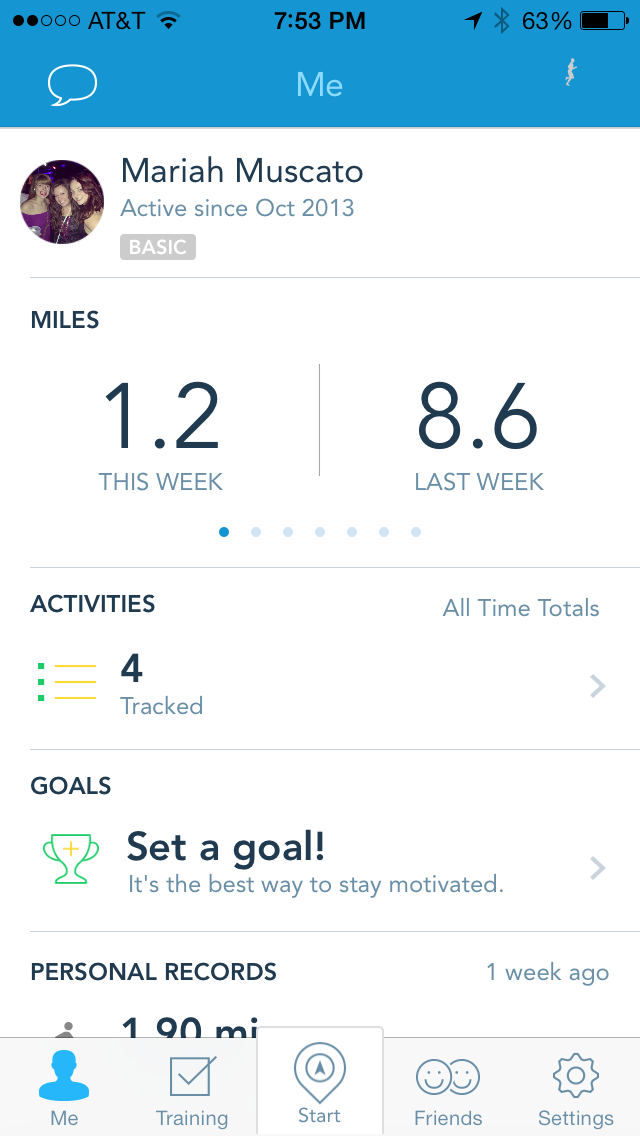 3. Select the type of Goal you'd like to set up if you have no goals yet, or click on the trophy in the upper right hand corner to set up an additional goal
Note: If you already have a goal set up in a category, it will appear dimmed in the list
4. Select the 'Activity Type' for the goal
Note: Since you can not set up multiple goals for the same activity type, the option will have a strikethrough, which will prevent you from selecting it
5. Set the 'Start Date' and 'End Date'
6. Press the blue 'Set Goal' button
Android
1. Head over to the 'Me' tab and select the 'Goals' cell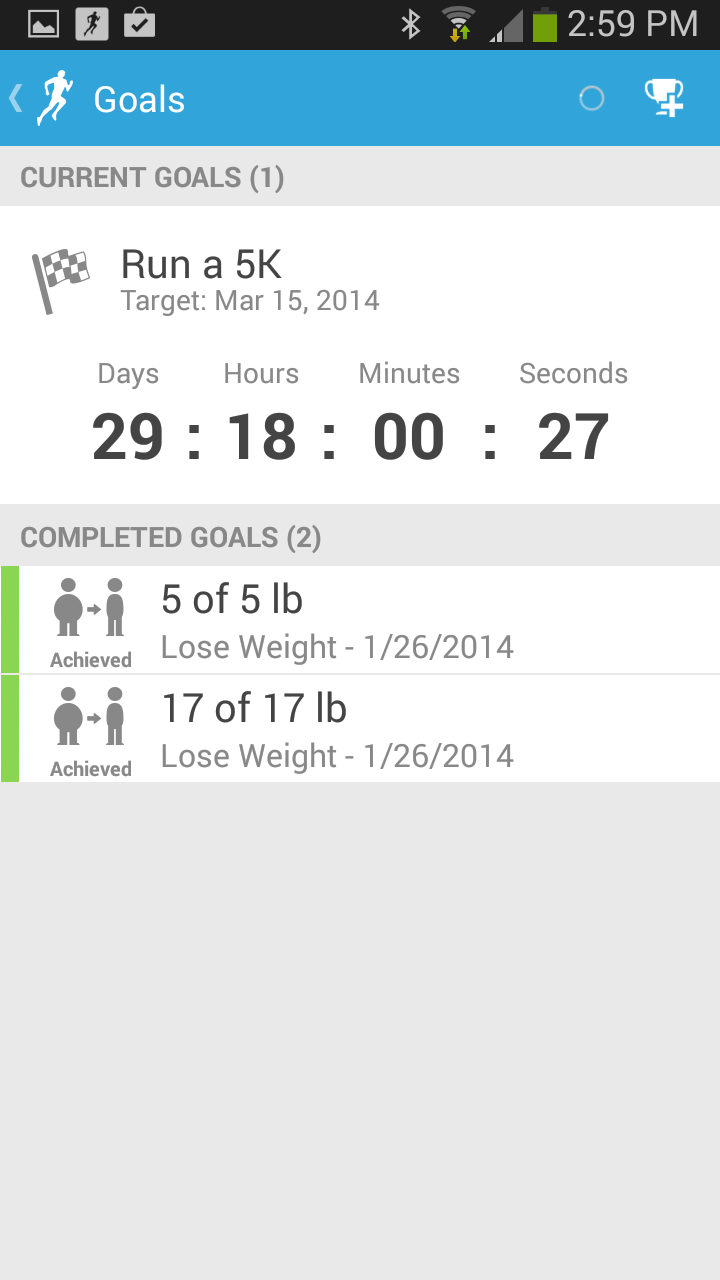 2. In the top right hand corner you will see a trophy icon. Click here to add a new goal.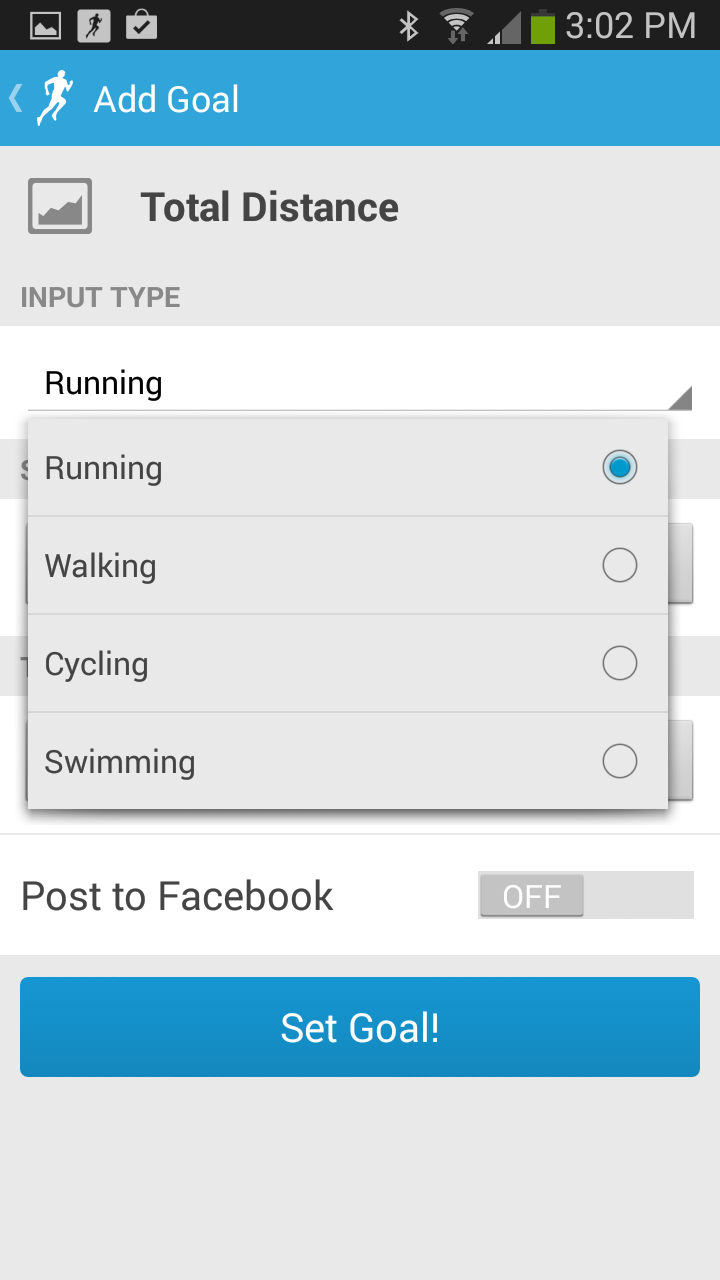 Note: If you already have a goal set up in a category, it will appear dimmed in the list
3. Select the goal you are trying to achieve from the list.
4. Set the 'Start Date' and 'End Date'
5. Press the blue 'Set Goal' button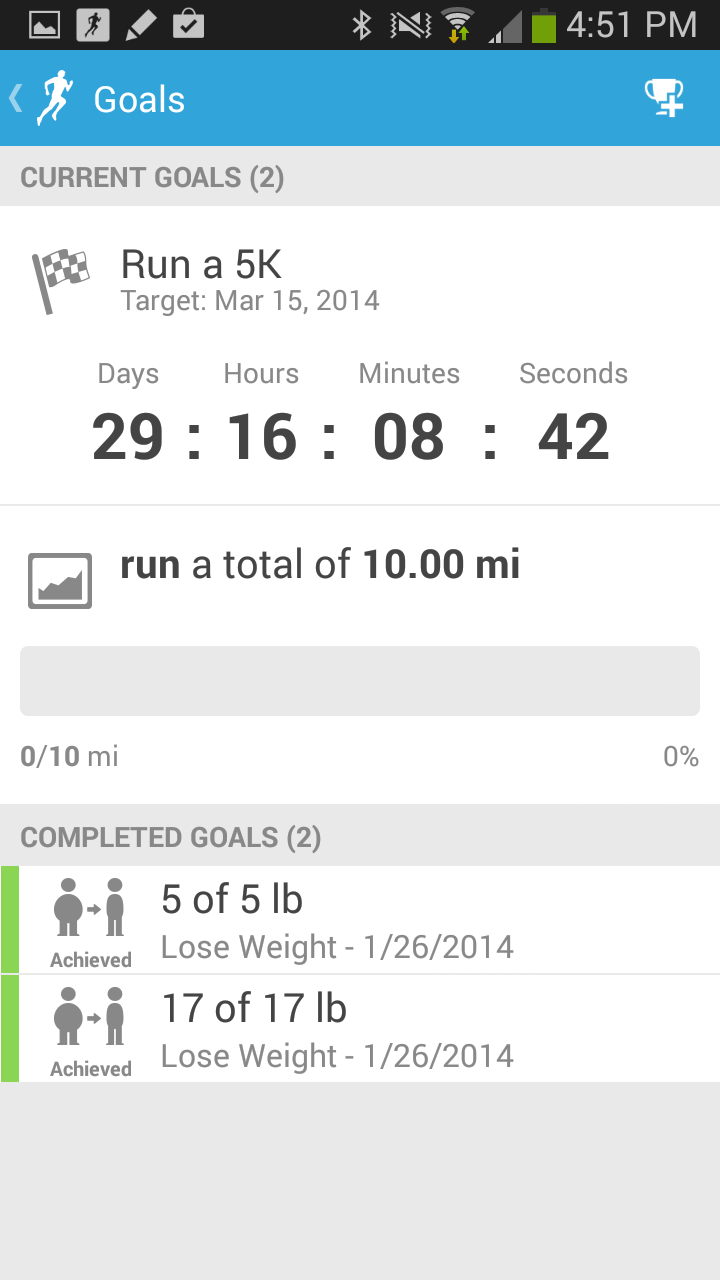 Web
Login to your account and click on the 'Me' tab at the top which will bring you to your RunKeeper Dashboard
Click the green 'Add New Goal' button. If you do not see it there, click the right arrow until the goal button appears
Select the type of Goal you would like to set
Select the type of Activity for your goal
Set your 'Start Date' and 'End Date' and any other information necessary for that Goal Type
Click Next and review your Goal information
Press the green 'Done' button in the bottom right corner
Common Mistakes:
Many users want to set up a cumulative goal but instead set up a single distance goal. For example, they want to run 500mi in the next year, but instead set up a goal to go for a 500mi run
When setting up your cumulative distance goal on the app, select "Total Distance" not "Longest Distance"
When settings up your cumulative distance goal on the web, select "Cumulative Distance" not "Distance"