Sharing Activities to Social Media
There are various ways you can share a completed Runkeeper activity with your friends and family! If you want to share an activity from your activity list, go to the Me Tab and select activities. This will bring up your activity list where you can select the activity you want to share. Click the share icon on your selected activity.
When you click on the share icon, you will have the option to share your activity in three different styles:
As a photo with activity stats overlay - In this sharing option, you can take a picture to associate with your activity. If you already took a photo during your activity or selected a photo from the previous review and save screen, the photo in the share screen will populate automatically.
As a Map of your activity - In order to have your map shared, your 'Map Views Settings' will need to be set to 'Everyone'. Find out how to do this here.
As a blue graphic - This graphic displays your activity stats.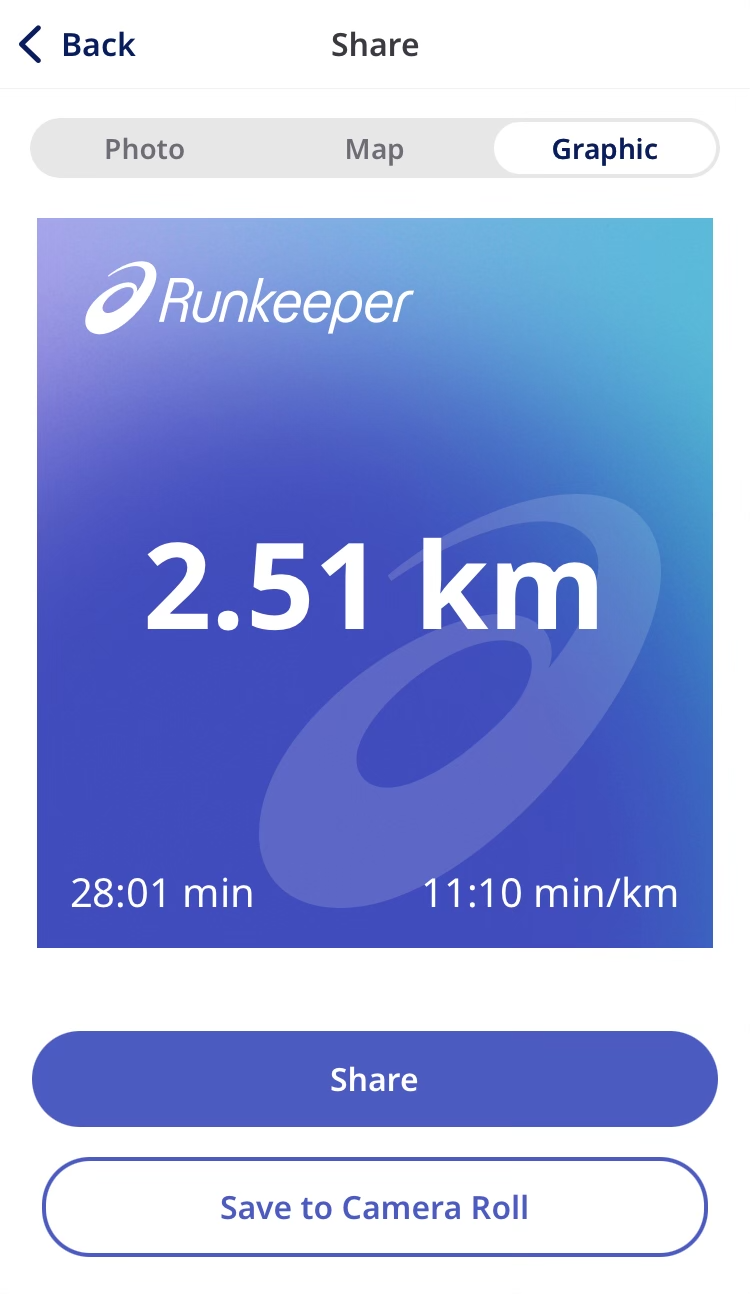 After making your selection, tap the 'Share' button and pick what social channel you'd like to post to from the scrollable options listed, then sit back and watch the likes roll in!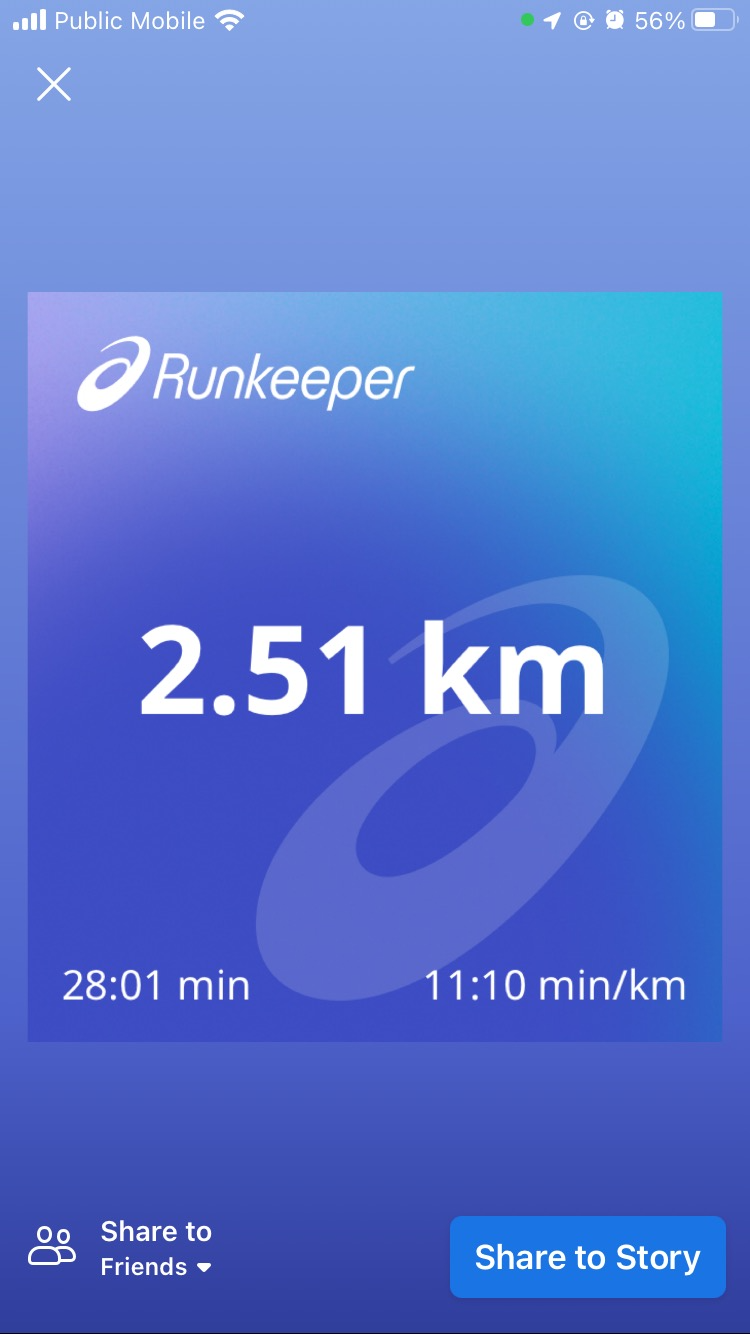 Still got questions? Contact support@runkeeper.com and we'd be happy to help!