If you don't share your run, did it really happen? Well of course it did, but when you knock out a 10k wearing a hamburger suit, everyone needs to know about this. With Runkeeper's new sharing flow on iOS, sharing your activities has not only become easier, but the entire process has been dressed up in some new duds that will impress any social media platform.
Before, you would have to make sure that Facebook or Twitter were toggled on before saving to get that activity shared, and if you forgot to toggle those on, sharing after the fact wasn't the greatest experience! Now, the sharing experience lives completely on the activity summary screen.

After saving your activity, tap on the Orange Camera icon and select a photo from your phone's Photo Library or snap a sweet selfie from its Camera!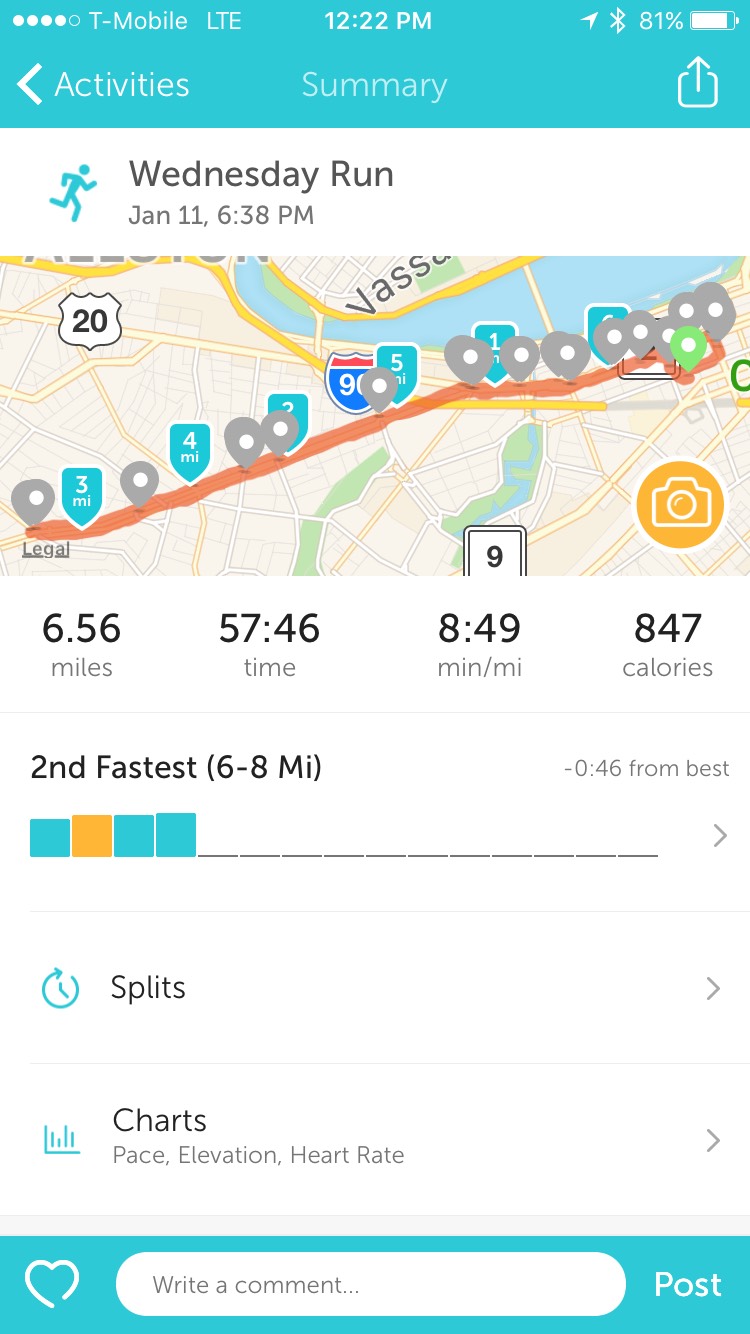 Important Note: If no photo is selected, your map will be displayed instead, as long as your Map's Views were set to Everyone when saving (if they're not set to Everyone, then a Blue Runkeeper screen with your stats will appear). If multiple photos are selected, the last one uploaded/taken will be shared. If there's no map of the activity and no photo's selected, the blue Runkeeper screen will be shared instead Ex. third picture to the left below.
After selecting that photo, swipe left on the display screen so that it's viewable, and then tap the new Share Button in the top right-hand corner.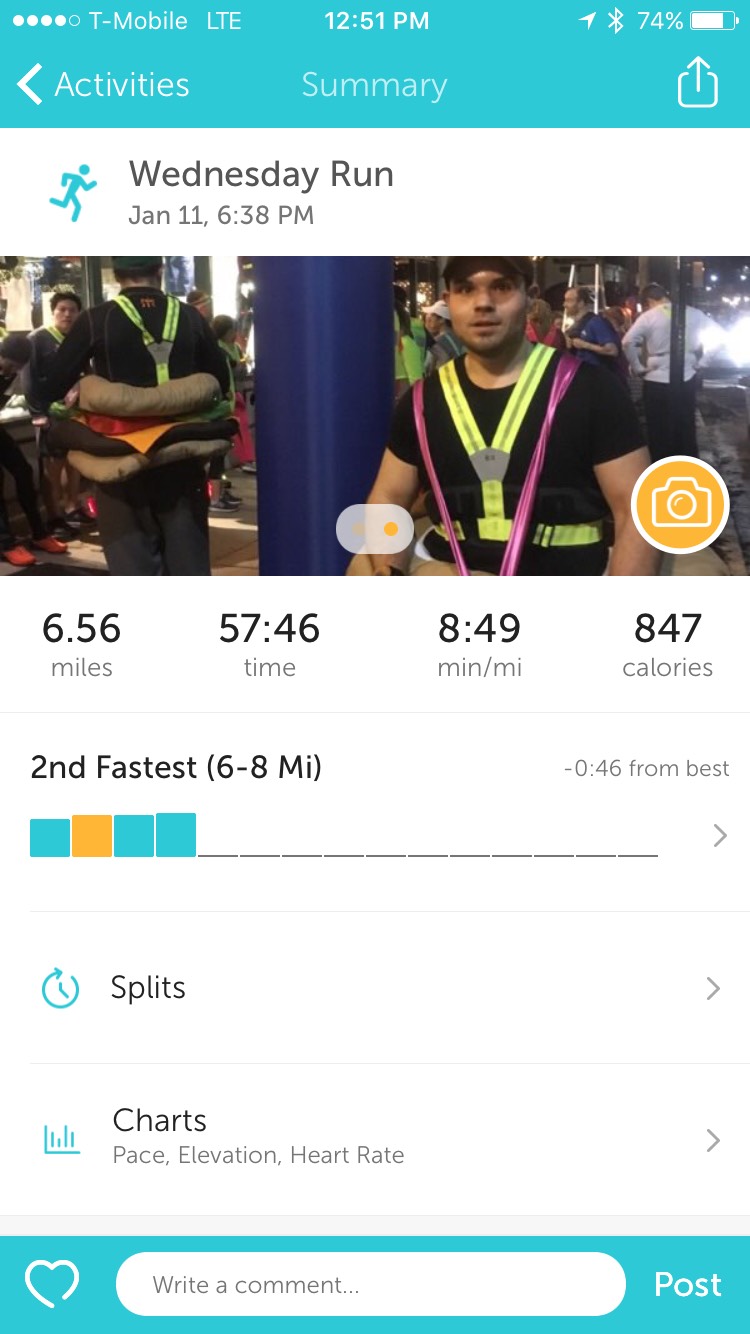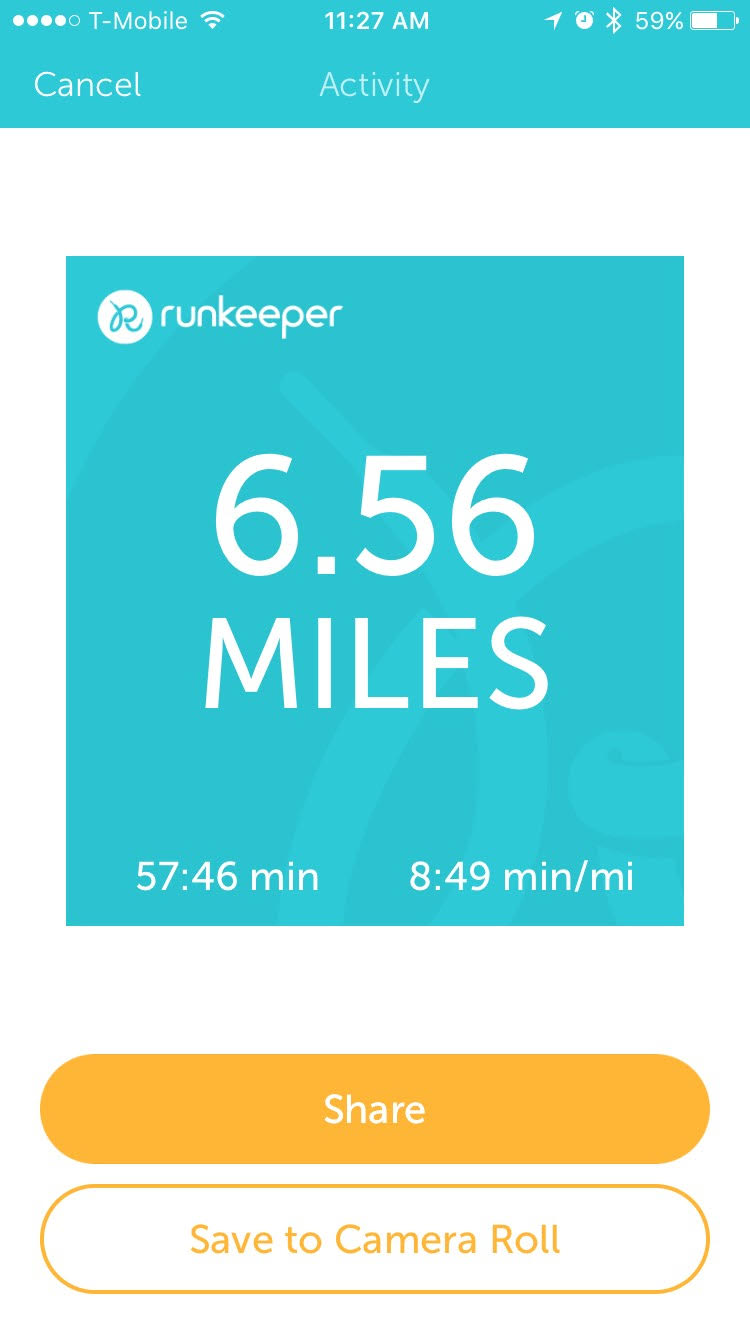 Tapping on that will bring you to the share screen where you'll be given two options to either Share or Save To Camera Roll. Clicking on the Share option will bring up the Share Sheet where you can choose from a variety of options, including *drum roll please* Instagram!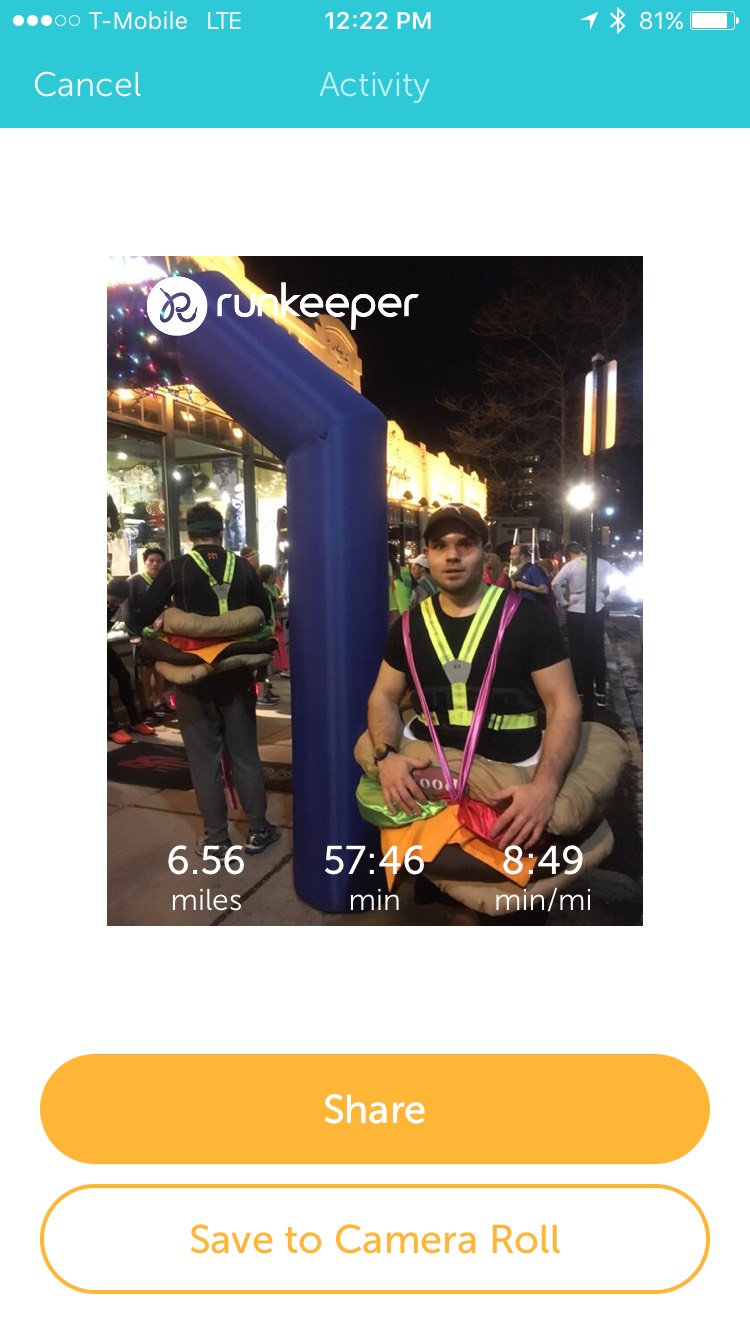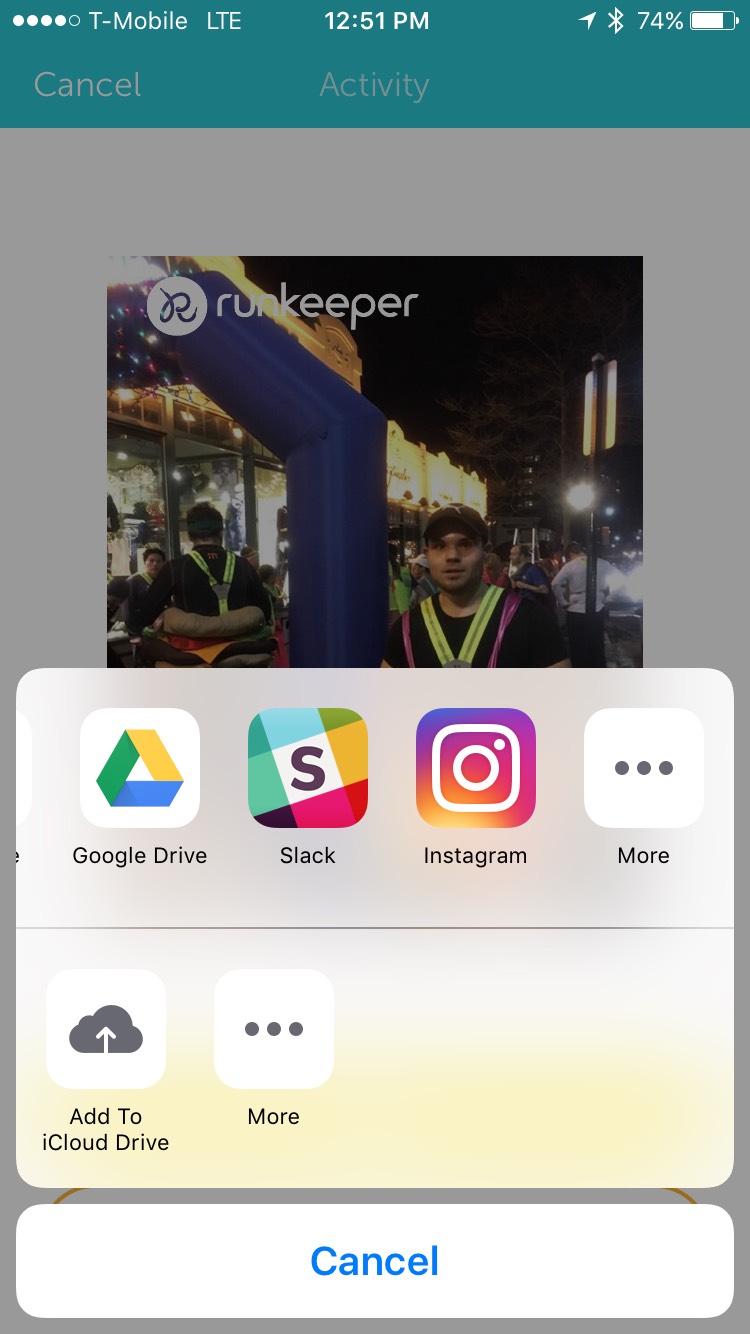 From there, just leave a message about working those buns off, and slap on an awesome #RKRunner hashtag!