Here's an overview of the sharing flow in the iPhone app:
Choose the way you want your Activity to Share
If you tap directly on the share button when entering an activity, you will now be brought to the new share screen. Here you can choose the way you'd like your activity to share:
A photo with the Runkeeper stats overlay
Important Note: (If a photo was selected previously from the Review and Save Screen or taken while tracking, that photo will populate automatically. Press the retake button if you want to use the live photo option)


A map of your activity


Important Note:

In order to have your map shared,

your 'Map's Views Settings' will need to be set to 'Everyone'



A blue graphic with your activity stats
After making your selection, tap the 'Share' button and pick what social channel you'd like to post to from the scrollable options listed, then sit back and watch the likes roll in!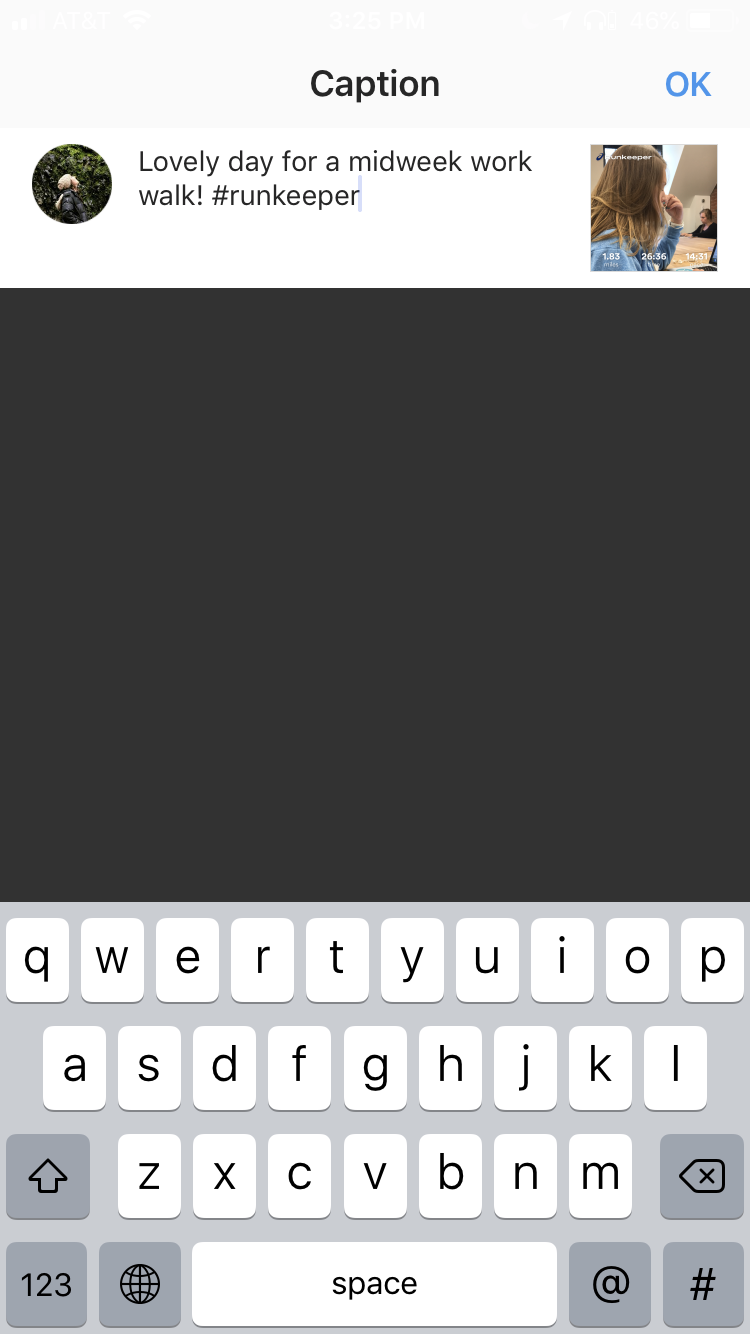 Add a photo from your phone's library
After saving your activity, tap on the orange camera icon and select a photo from your phone's Photo Library or snap a selfie from its Camera! This function can also be done before saving from the Review and Save screen by tapping the Add a Picture option.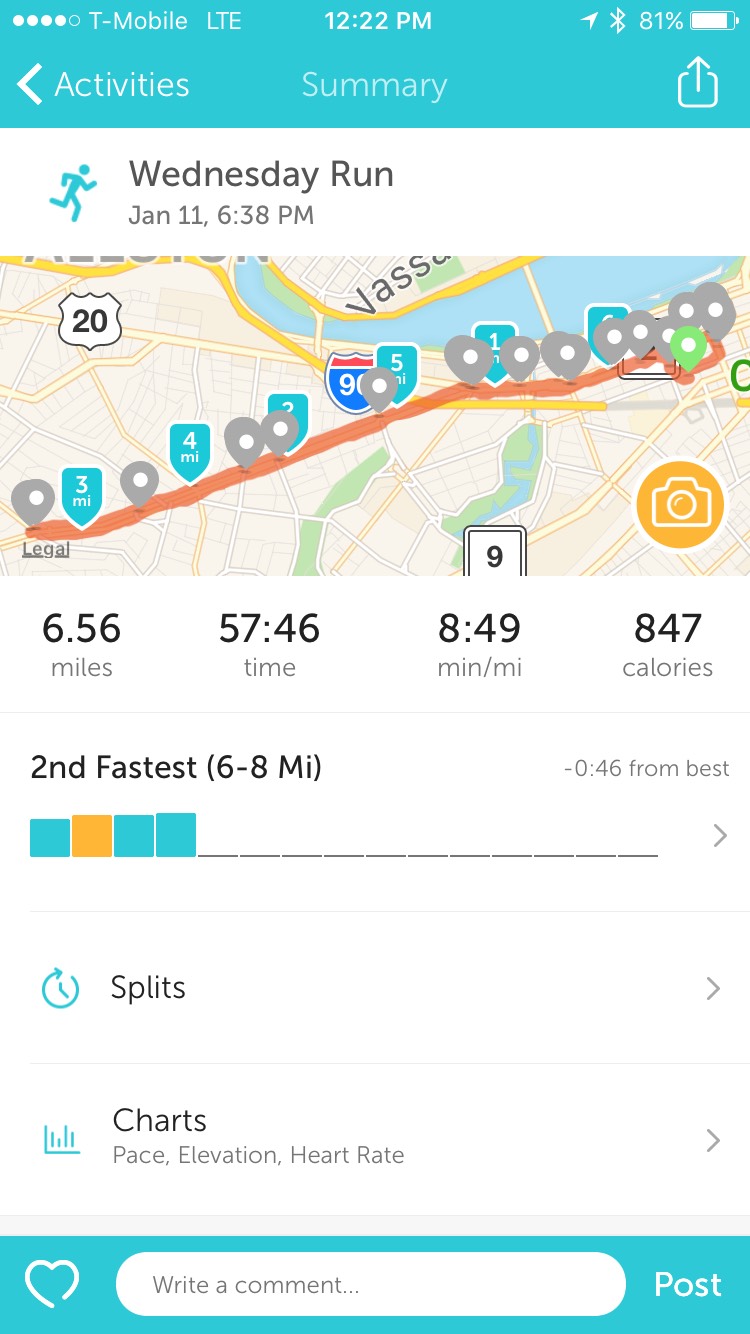 After deciding what image you want to have shared with your activity, click the Save button and then the Share button on the next screen, and follow the flow from above.
If you are using an Android then please check out this article.