The tracking screen; mission control, home base, command central. It's the place you depend on to know just how many miles you're crushing, sound barriers you're breaking, and goals you're crushing!
With the most recent versions of the Android app, we wanted to give this location a fresh new coat of paint that would not only make it a more appealing place to track your activities, but a more effective one as well. 
After beginning an activity you'll notice three default line views now;
Duration
Distance
Current Pace & Average Pace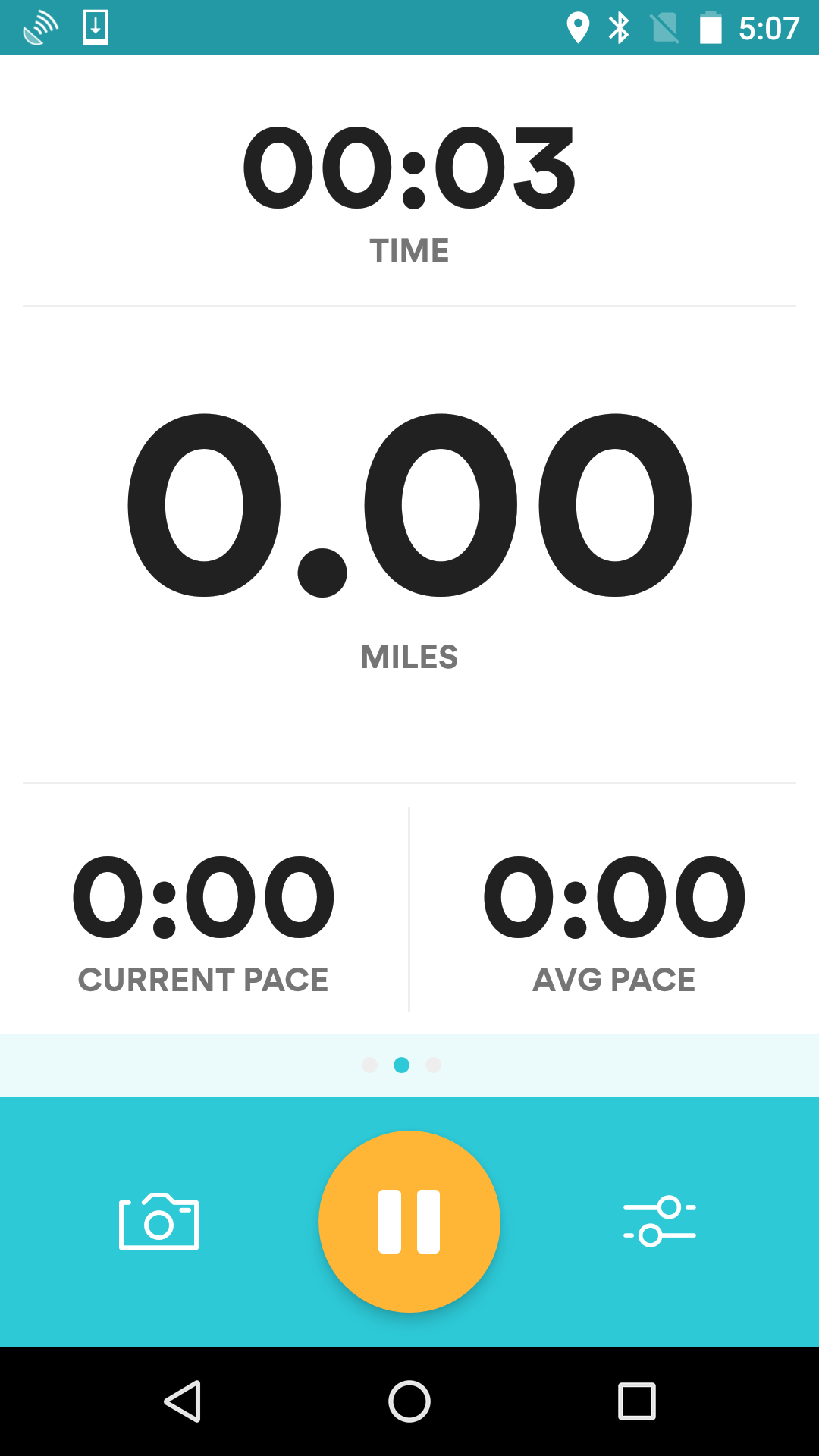 There's still two screen views you can swipe between:
Swipe Left for your Splits screen
Swipe Right for the Map View of your activity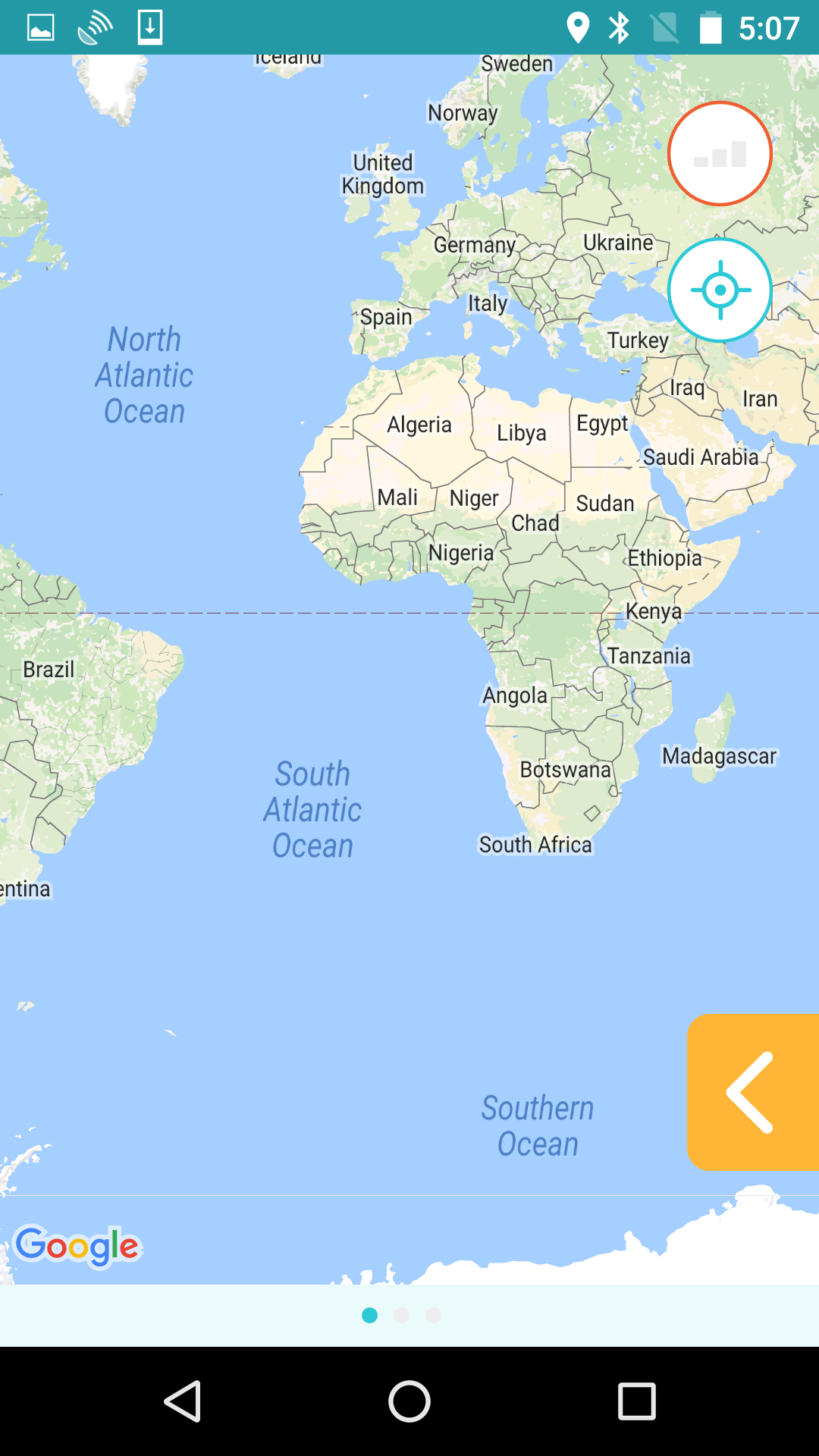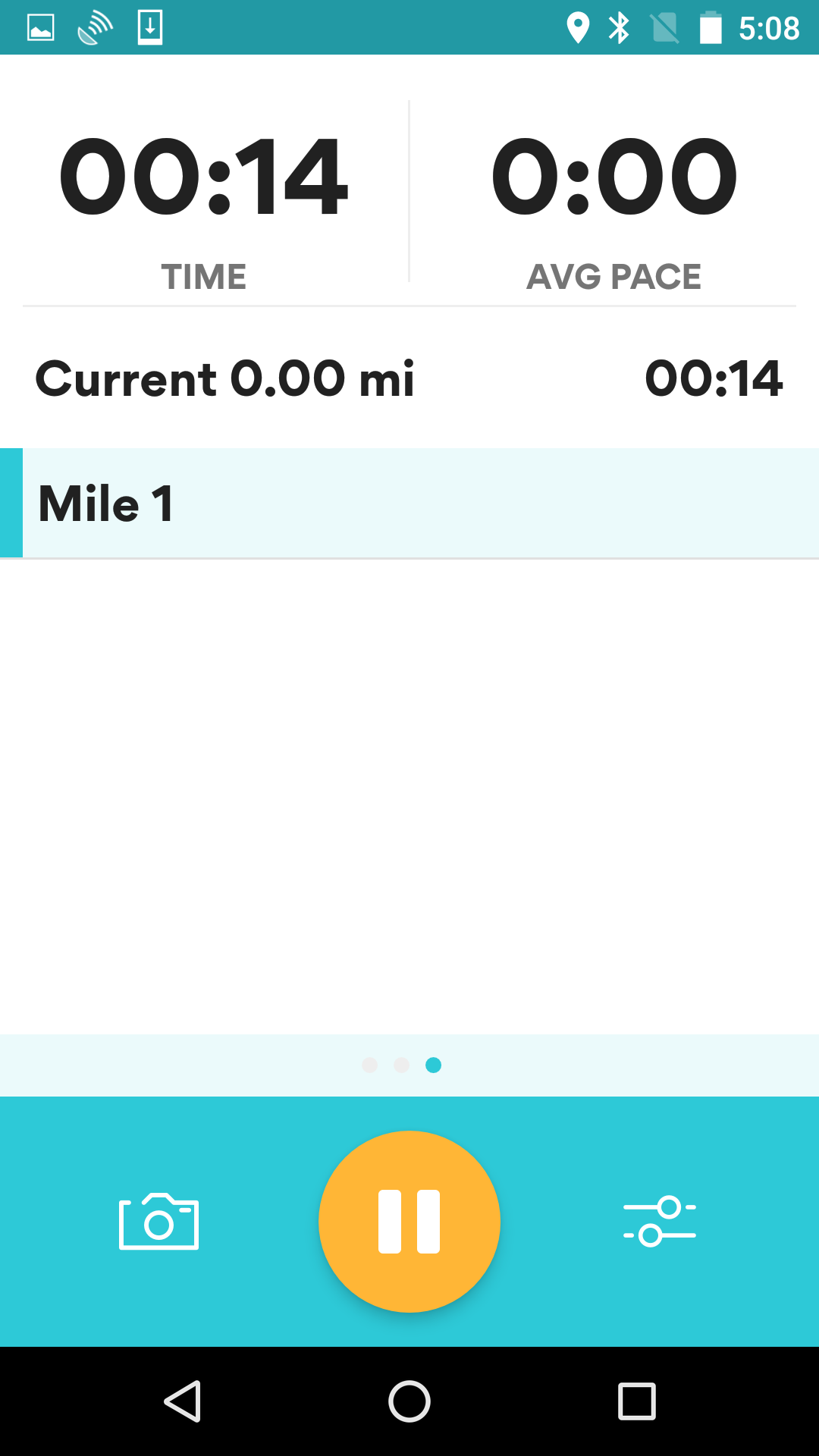 Selecting the Setting's button in the bottom left-hand corner will prompt the 'Activity Options' panel. From here you can choose to display:
Calories (which will be displayed next to duration) 
Switch to Stopwatch Mode 
change screen orientation to Landscape
Activate Satelite Map view.
Make the appearance of the tracking screen background darker with Night Mode
Toggle your audio cues on/off with the Audio Stats option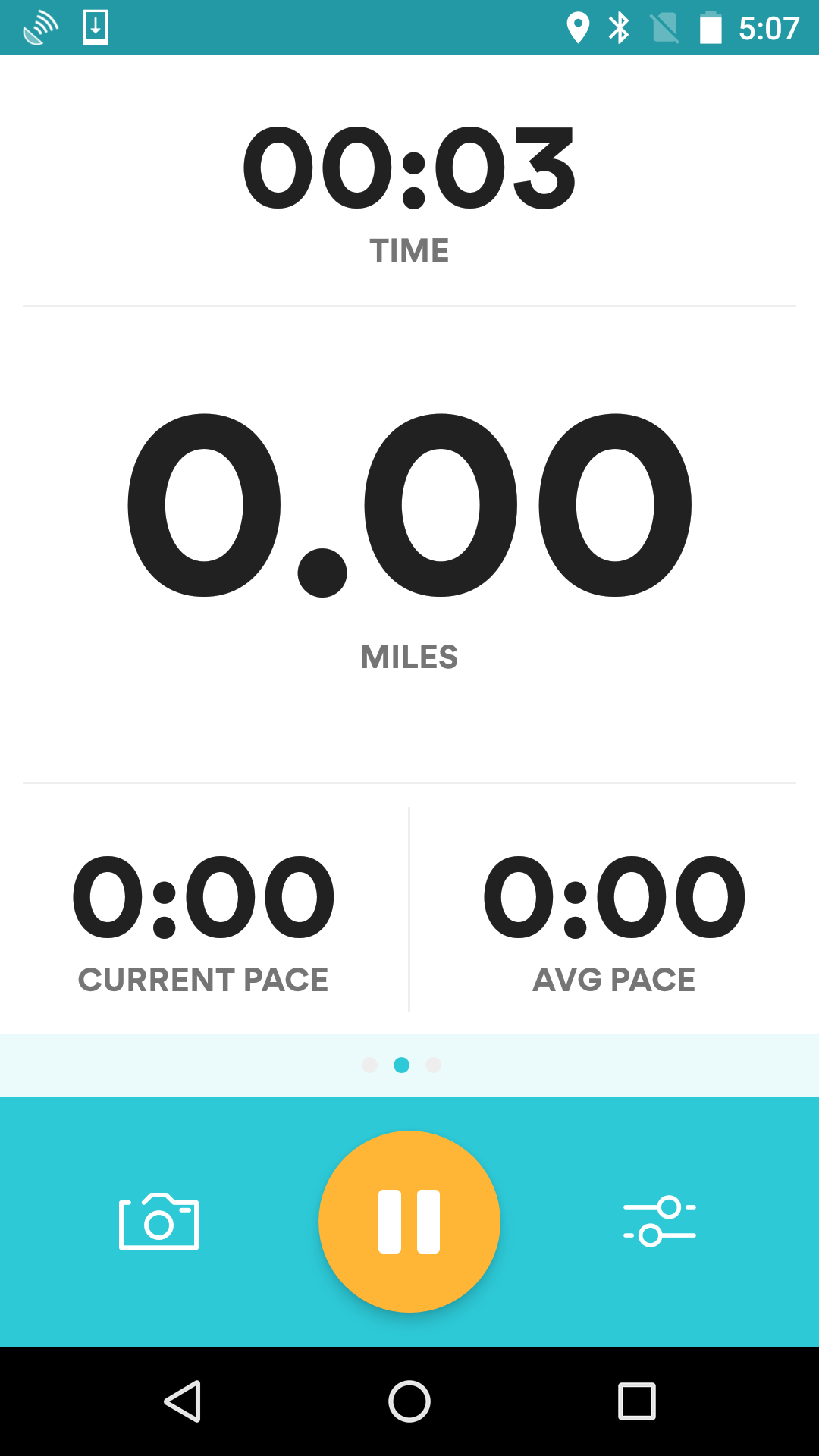 Pressing the Pause button will generate the option to either Resume or Stop & Finish your activity. Selecting the Stop & Finish button will bring you to the Save Screen.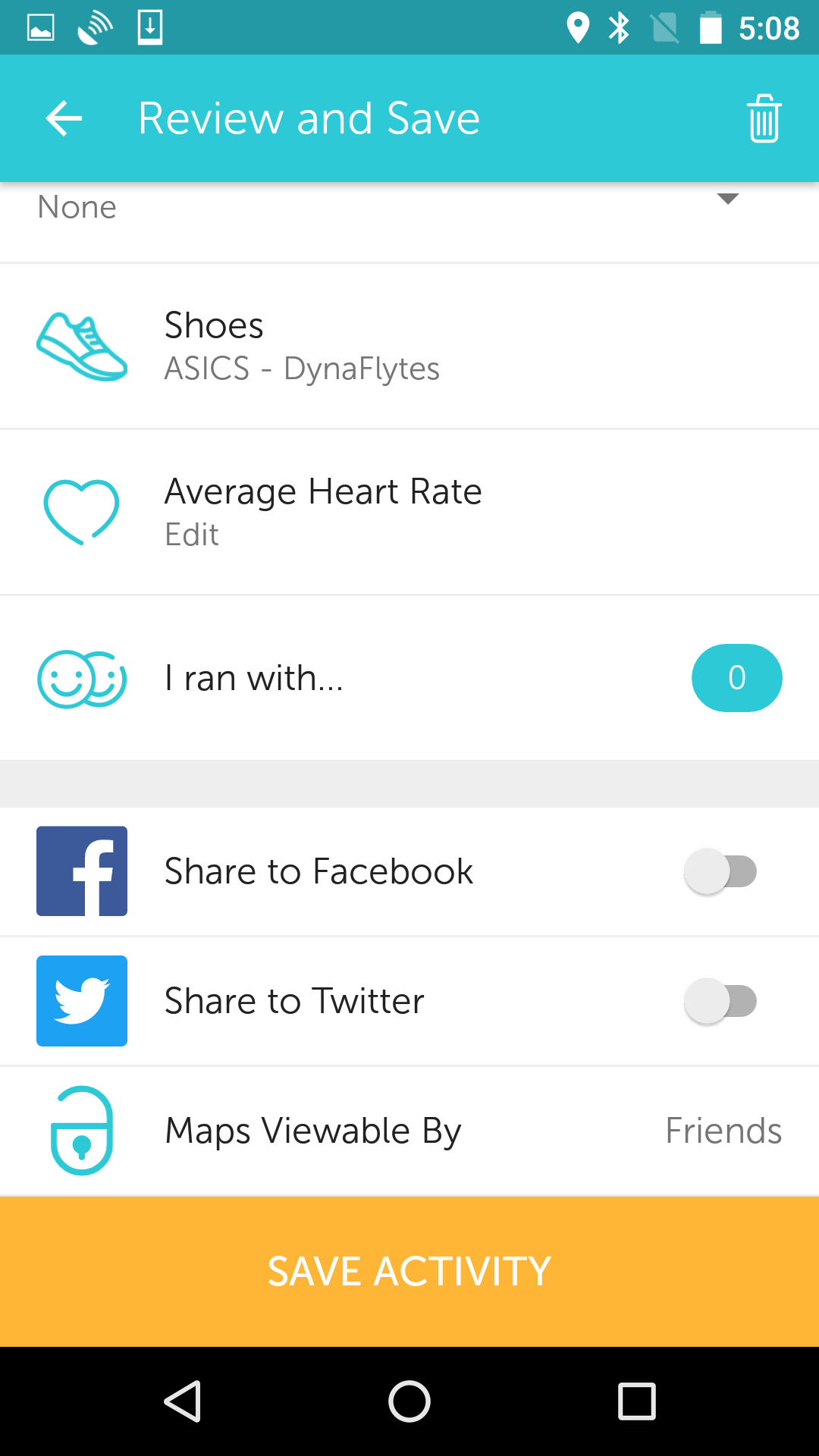 For more info on the Save Screen, check out this article here!