Guess what iPhone users?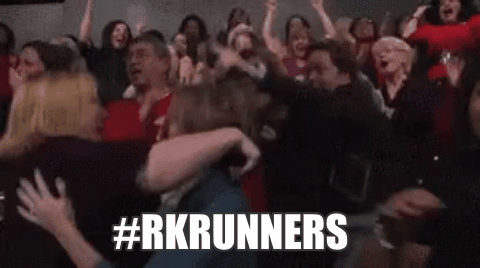 AHHHHHHHH! New Start Screens! (Don't worry Android users, yours is coming soon, promise!) The old screen left a lot to be desired, and some of the features that make our app so awesome- seemed to be tucked away in hard to find places. After testing some stuff out, and many team pow wow's later; We think our users will love what came out of the lab here at Runkeeper HQ!
First things first, what's staying the same? The button for Logging a manual activity is still located in the top right-hand corner, but is now a plus (+) icon. Tap on that to begin the manual logging process.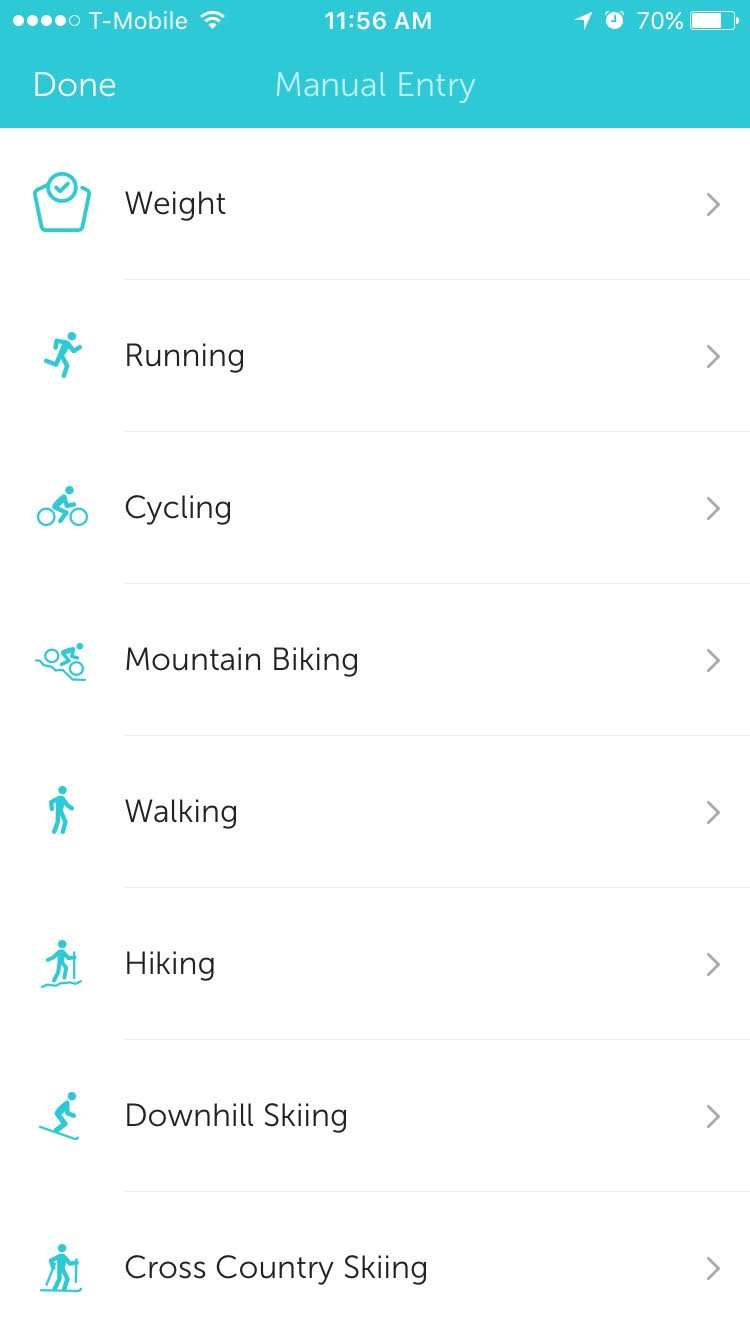 On the opposite side of the Log icon is the Activity Setting's button. Rather than having to navigate to your Me Tab for that option, it now also lives on the Start Screen and is easily accessible by pressing the Gear Icon! From here you'll be given a much more robust view of all the different options at your disposal to set up an activity.
The biggest change with the new Start Screen is its four-card view that will allow you to glide through the process of adjusting your activity settings! 
Activity Card: This card will give you the option of selecting your activity. If you don't see your option initially, just tap on 'More...' and a longer list of choices will drop down. 
Workout Card: From here you'll be able to choose what type of Workout you want to complete. If you're signed up for a Training Plan and have a workout scheduled that day, it'll be shown here. Not signed up for one yet? Tap on 'Start a Training Plan' and you'll be directed to the Training plan Tab where you can sign up for one! Also, you can design/select a Custom Workout, or structure your activity based on Distance, Duration or Pace.
Stopwatch Mode: There's a new toggle at the top of the Activity Card, so switching from GPS mode to Stopwatch mode is now a breeze. 
Music Card: Your playlist from Spotify and iTunes can be chosen from this card, or if you want to get your jams from outside the app- no worries, just keep 'None' checked off.
Audio Stats Card: Controlling and picking your Audio Cues has never been smoother. This card lets you toggle them on/off, and determine what Voice you'd like to hear, how often you want to hear it, what stats will be announced, and how loud they'll be read during your activity.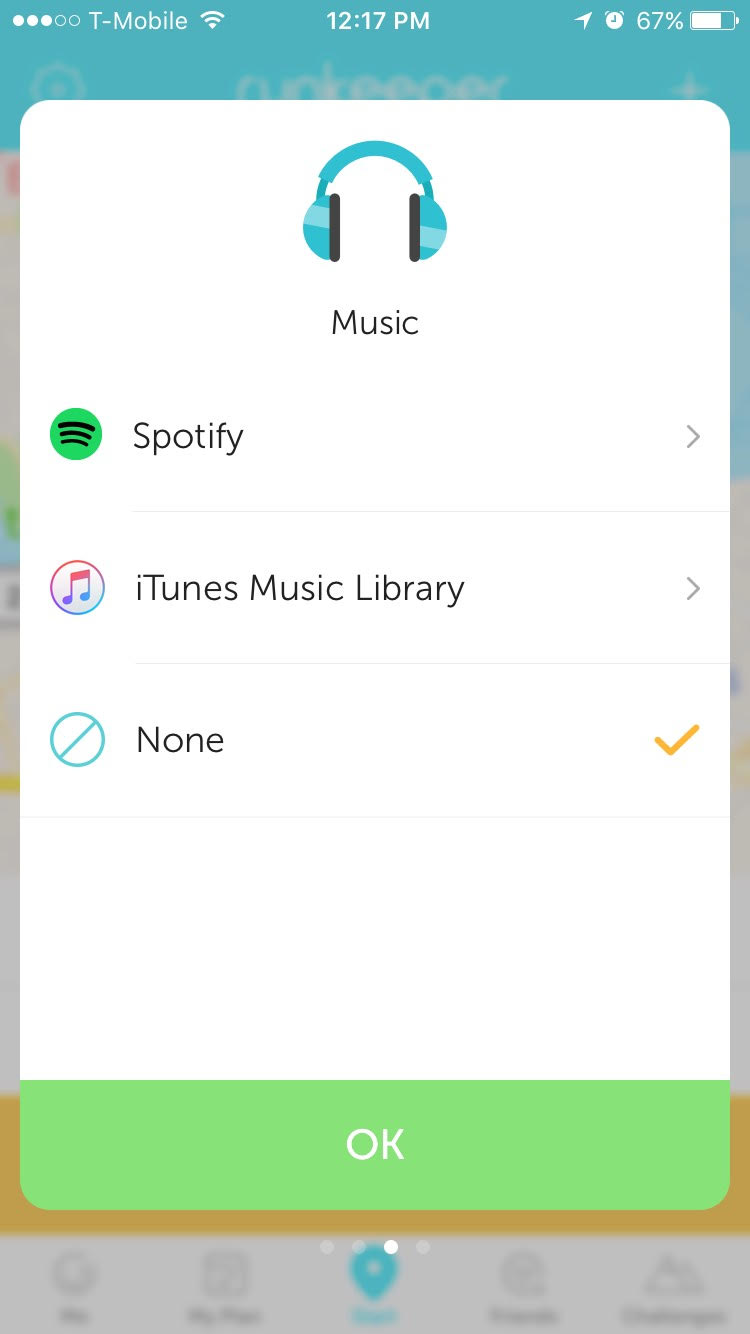 Once those are all set up, you're good to go and can press that big, beautiful orange Start button!