Personal record race badges will unlock when you complete a 5K, 10K, half marathon, or marathon race and will update when you set new records for those races. There are also personal record badges for longest distance and highest elevation. You can click right into them to view more details for the specific activity that unlocked each badge.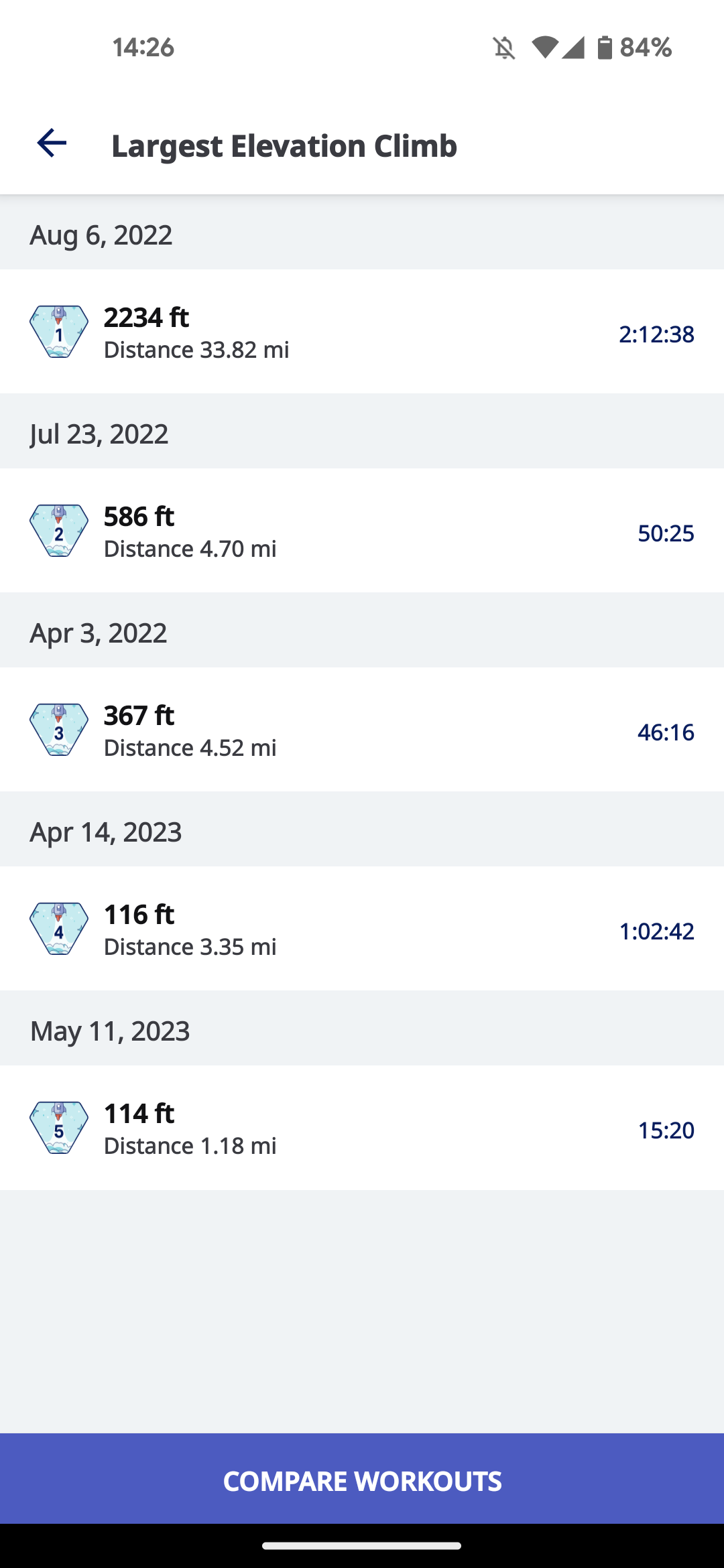 If you're subscribed to Runkeeper Go, you can tap "Compare Workouts" and see graphs that compare and rank your paces for those specific distances. Here's what this looks like:
Important Note: These badges only unlock for those specific race distances. If you run a 10K and it is also your fastest 5k time, you won't see the 5K time update since it would be considered outside the distance to unlock the 5k badge. Only races that were tracked as the "Running" activity type will unlock the badges.
If you ran a race and your badge didn't unlock, feel free to contact the Support Team using the link below, this is likely due to inaccurate GPS. You could edit your activity's map and delete a few points to get it inside the distance parameters we've set. Or you can ask our team to use our "Fix It" button and we'll smooth out the GPS for your activity.