The Start screen is where you track or log your activity. Read on to learn more about what you can do on this screen.
Logging a Manual Activity

To log an activity manually, select the (+) icon in the top right-hand corner.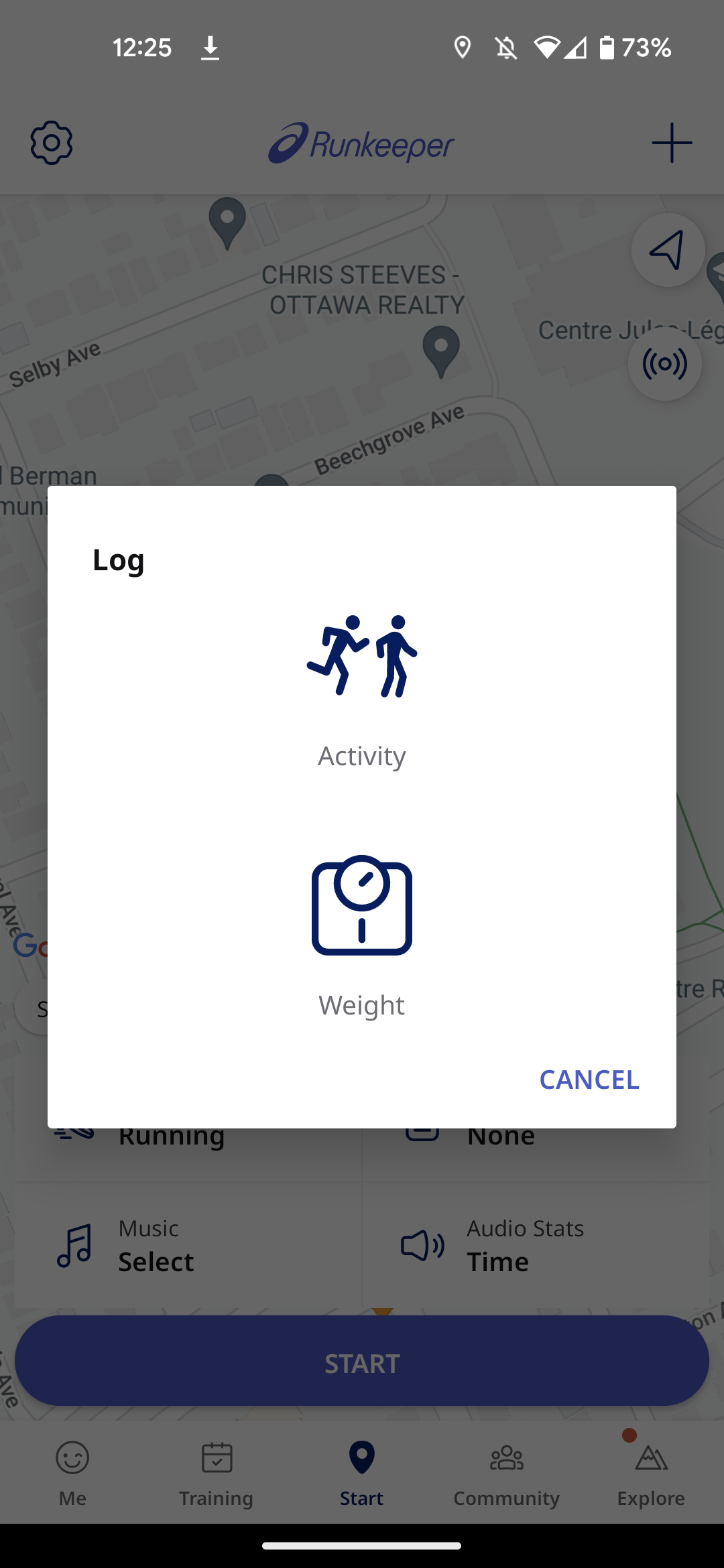 Selecting an Activity Type/Switching to Stopwatch Mode
Tap on the Activity button with the sneaker icon and to select your activity.
On this same screen, you can switch to STOPWATCH MODE. We recommend doing this if you're tracking indoors.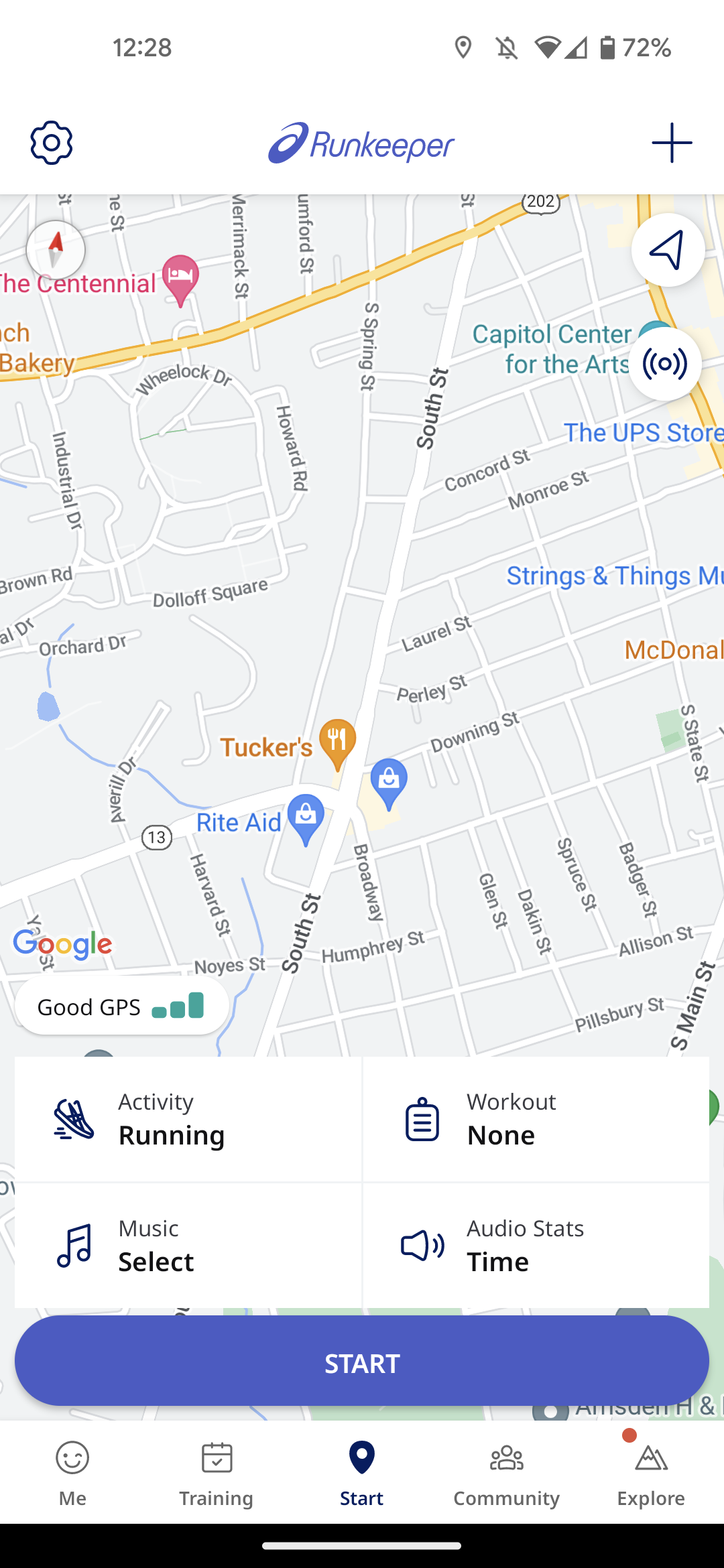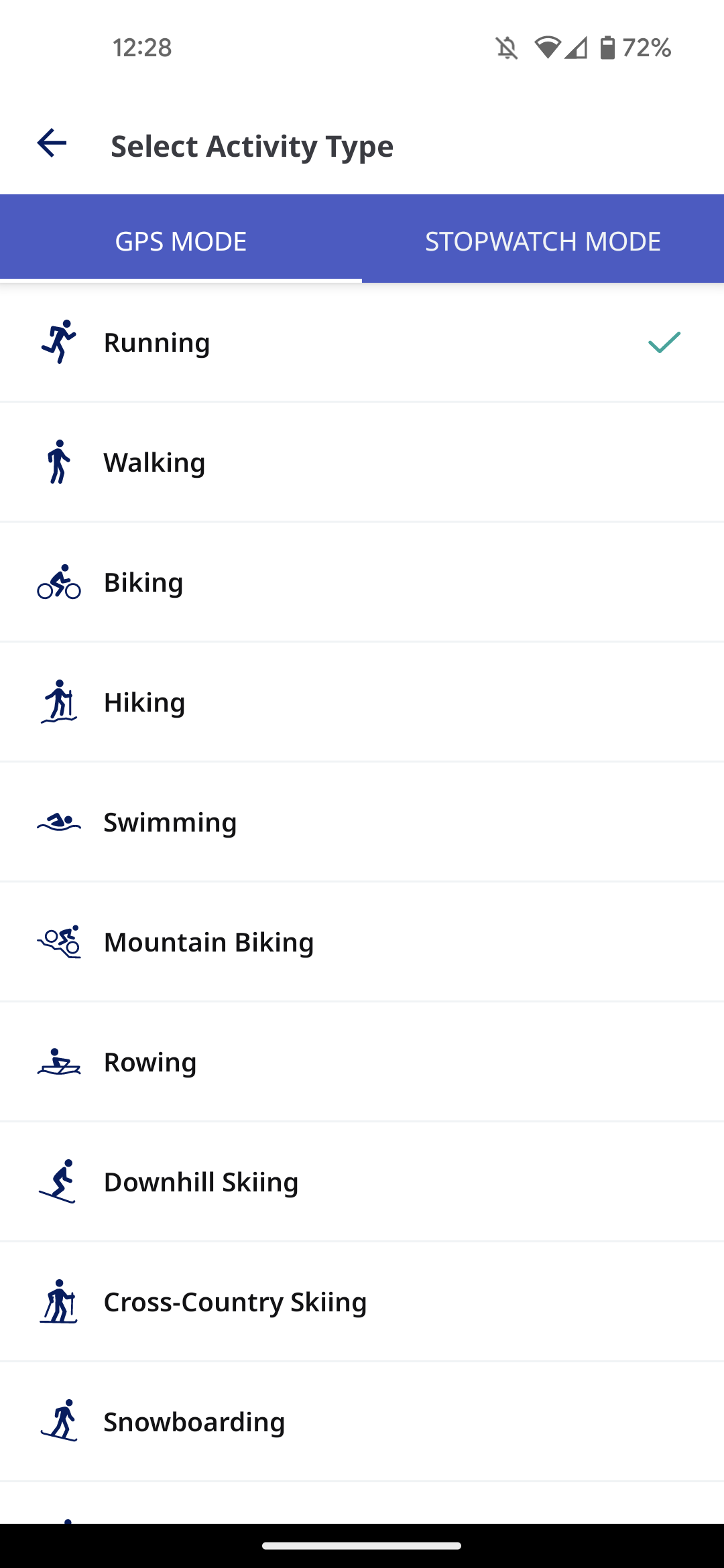 Workouts
Here you can select a custom one-off interval workout or train with a goal pace.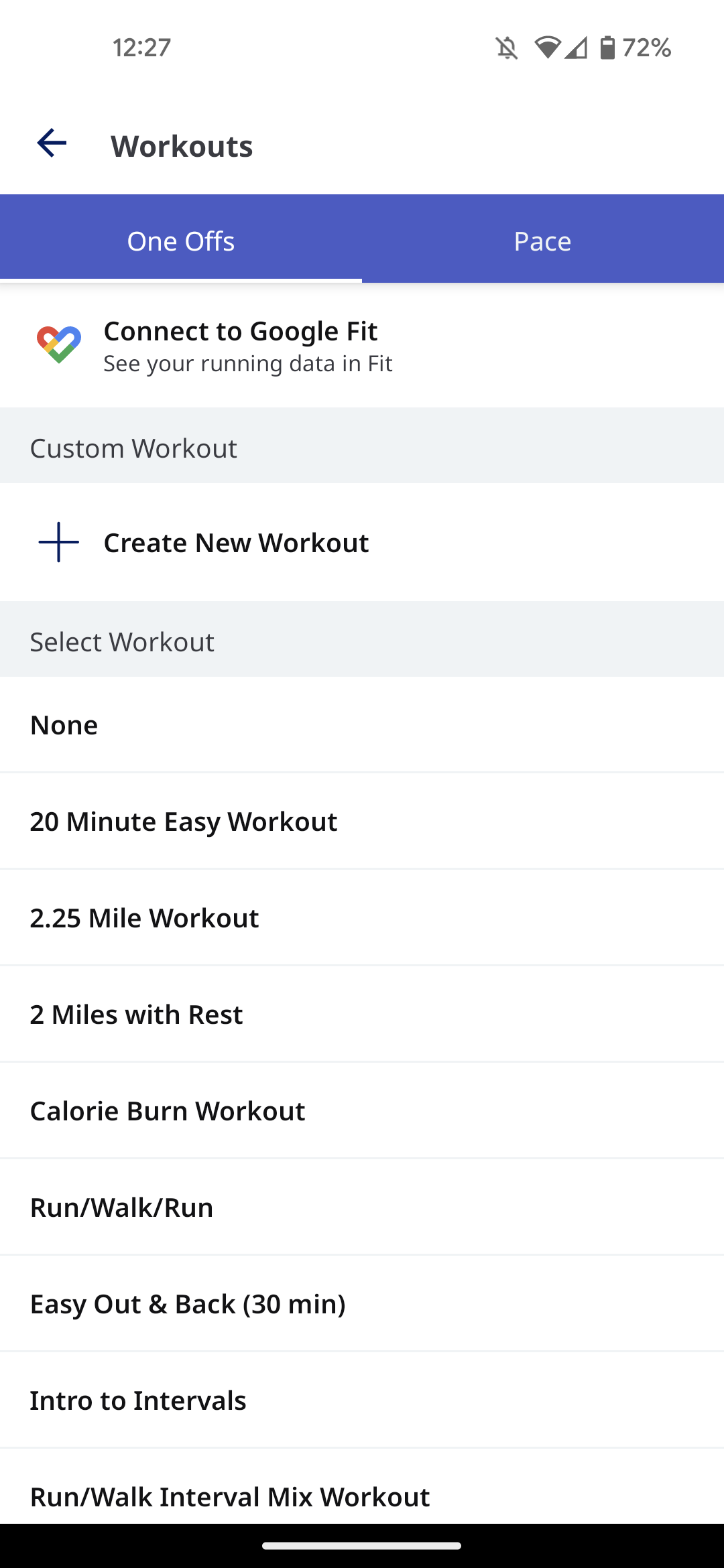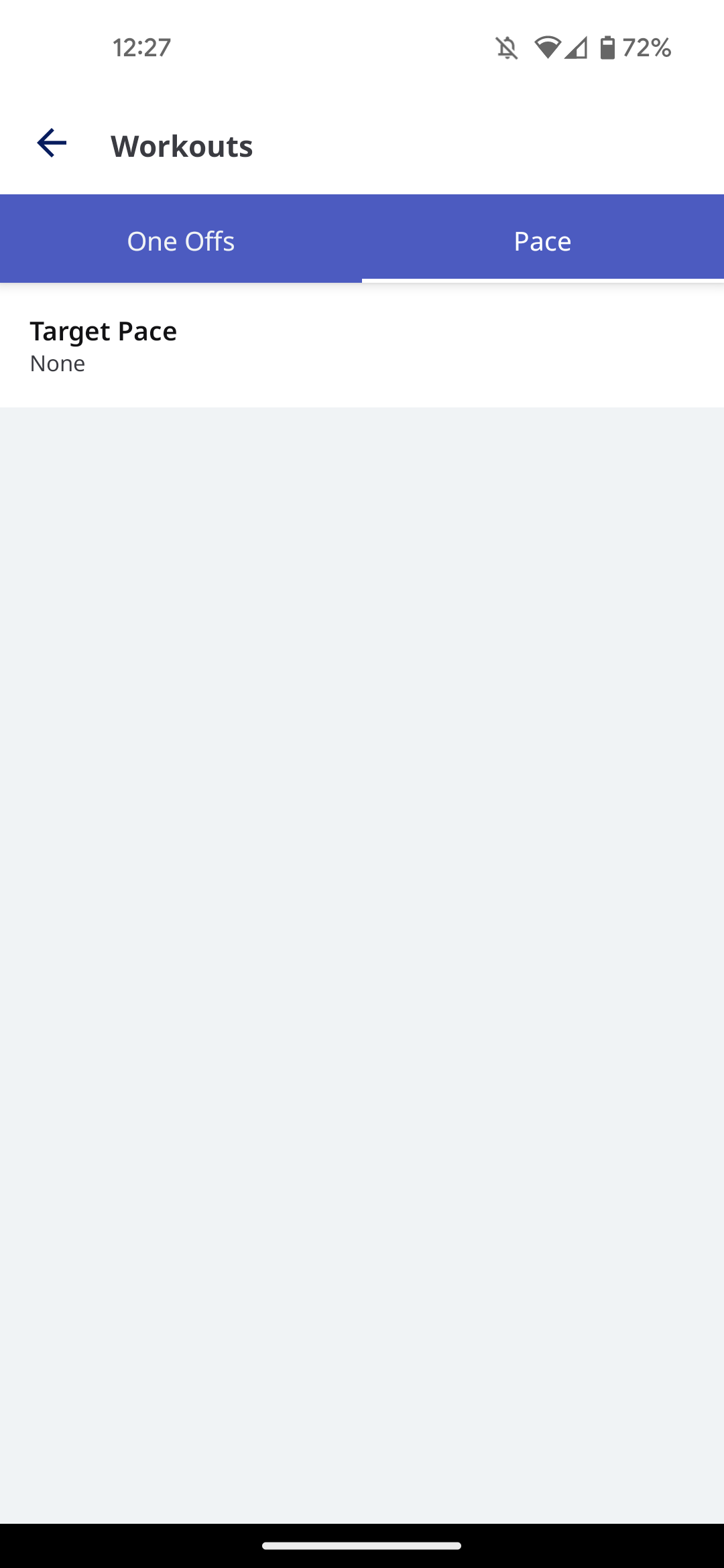 Music

Select your music source.
You can decide if you want to use that music player Always or Just Once with the Runkeeper app.
Once you've chosen your music in that app, just minimize it and open up Runkeeper again to the Start screen so you can start tracking!
Notes:
When selecting Always, Runkeeper will automatically link to that app in the future. At this time, there's no way for us to resurface this prompt once it's been made, so please choose wisely!
Google Play is now discontinued.
Audio Stats

Tap the Music button to customize your Audio Stats and when they're triggered.
You can also select a different Audio Voice here.