What is Win the Long Run?
Formerly known as Pace Academy, Win the Long Run is brought to you in partnership with ASICS on iPhone and Android. This program is a series of interval running workouts designed to improve your pace. This feature will give you five new types of workouts you can add to your running toolkit. In order to move onto the next interval, you have to complete the previous workout.
Getting Started
Head over to your "Training" tab in the app
Scroll down, select"Win the Long Run" and tap "Join Now"
You're in! Now enter your average 5K time (if you're not sure, it's always best to underestimate to risk overworking yourself; you can always tweak this later)
Upon selecting a workout, read the information at the top. Then when you're ready, tap "Select this Workout". This will take you to the "Start" screen where you can begin your run. Each run you do will unlock the next workout. This will help you progress at a gradual pace. You can check at the end to see if your pace has improved!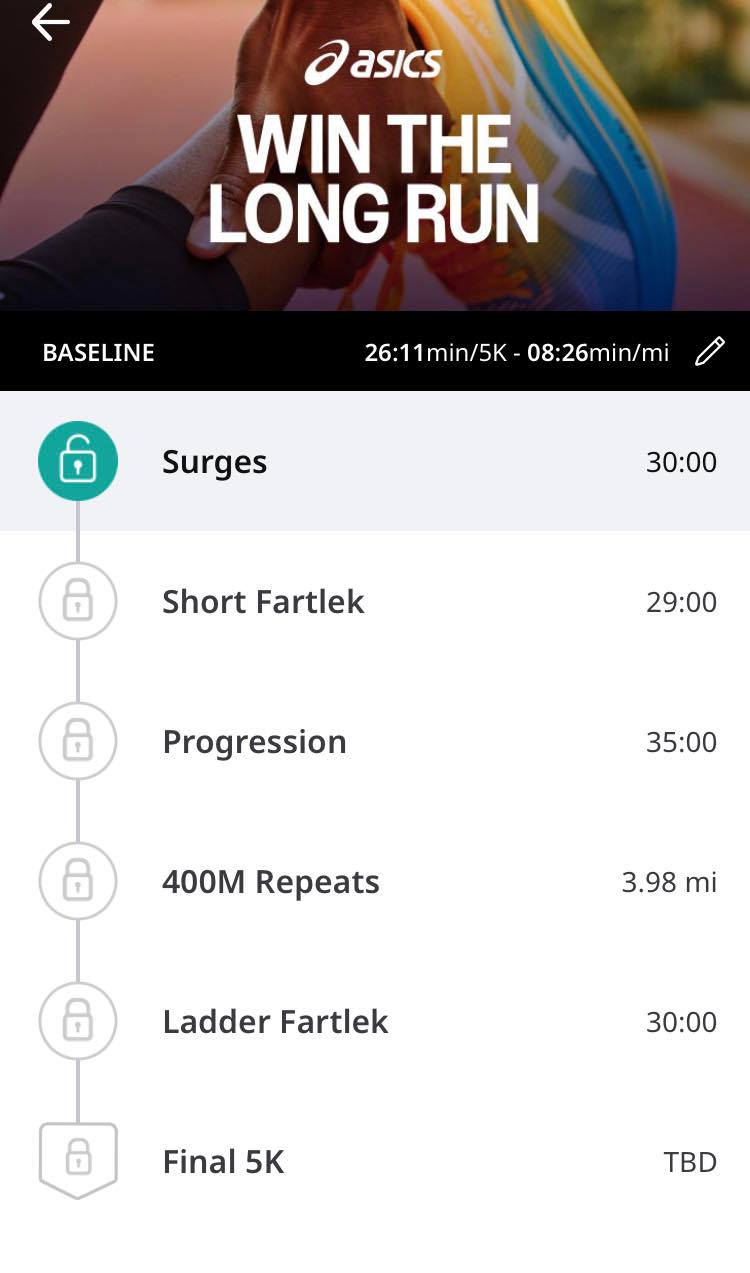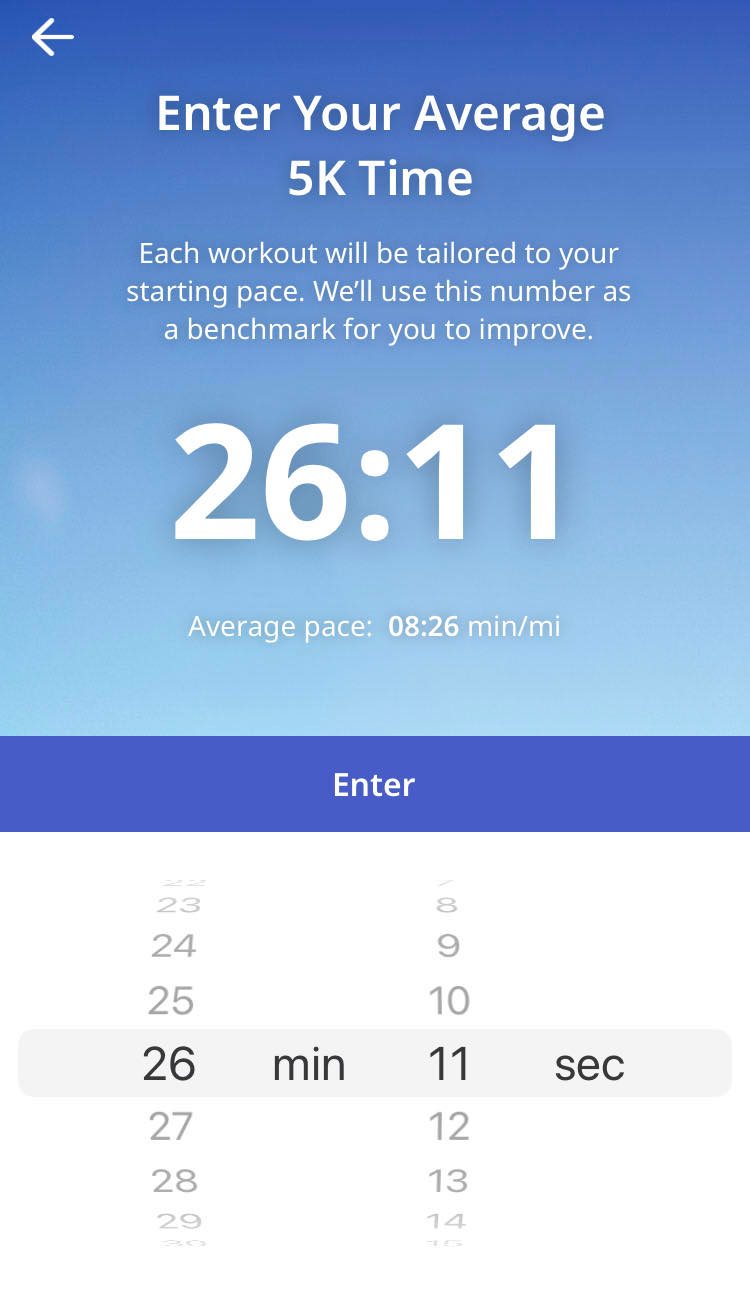 Workout Types Explained
Surges
Surges are a super handy method for runners. Simply put, these are controlled increases in pace. Surges are great for when you want to pick up your pace during training or racing, before settling back into your normal pace. The goal isn't to sprint; you just want to take quicker steps, swing your arms faster, and surge ahead!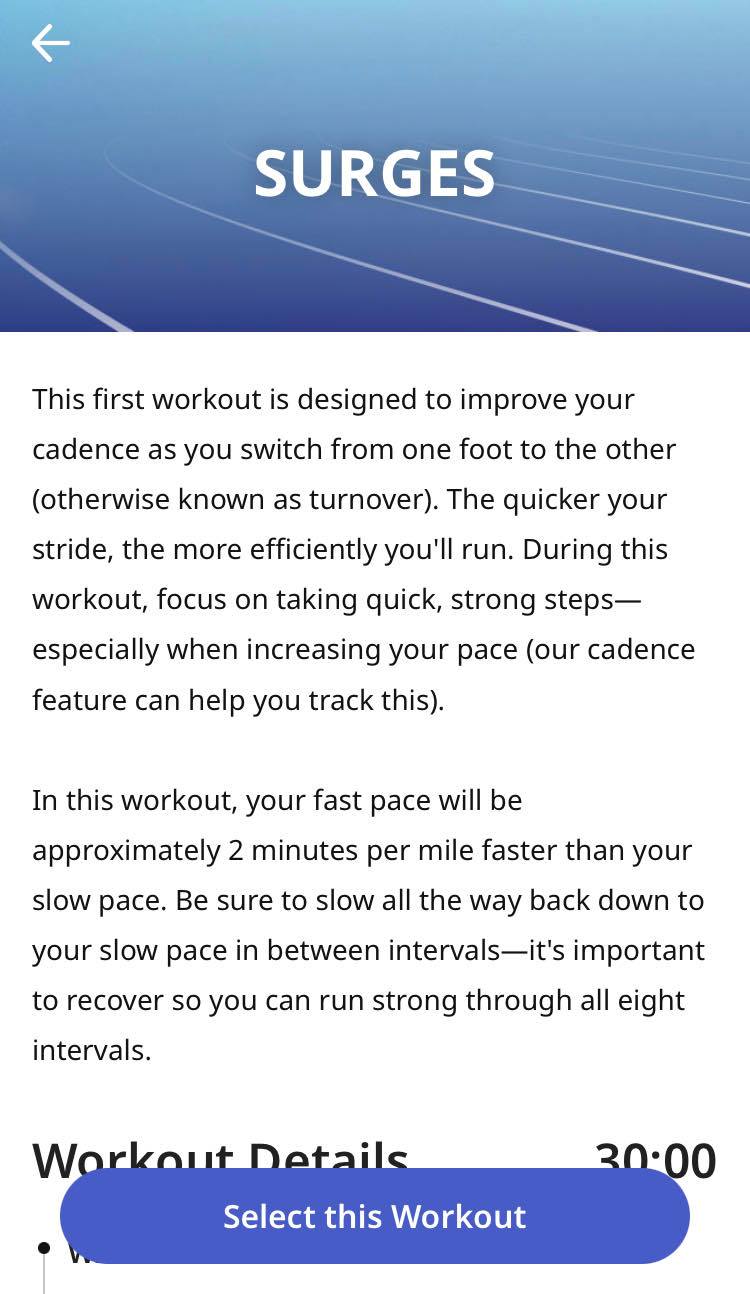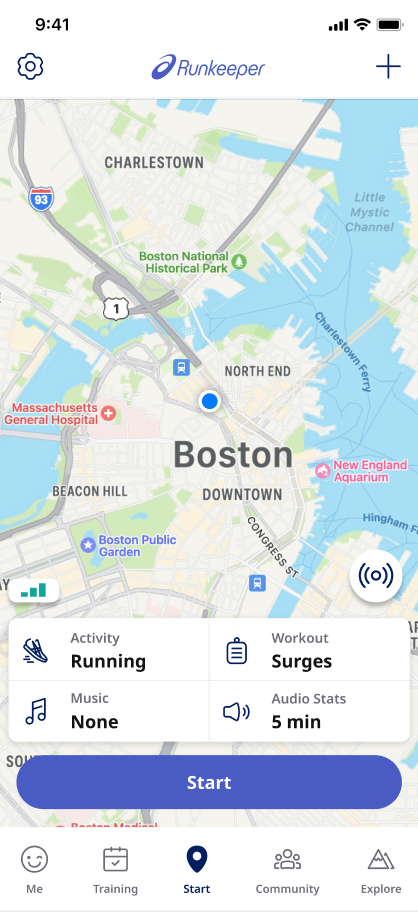 Fartlek
Fartlek is Swedish term for "speed play," meaning periods of fast running alternating with periods of slower running. Fartlek workouts are less structured than interval workouts, though. Rather than keeping the same pace throughout the entire workout, you can choose to sprint or jog for however long you feel like it. For example, if you're running in a park, try alternating sprinting and jogging from tree to tree (i.e. sprint to one tree, jog to the next). These workouts are meant to be flexible, so switch it up and have fun!
*Please note that the "Ladder Fartlek" does not entail sprinting up an actual ladder (we don't recommend that, by the way)! This is a form of training, in which you perform a series of increasing or decreasing intervals, separated by periods of rest.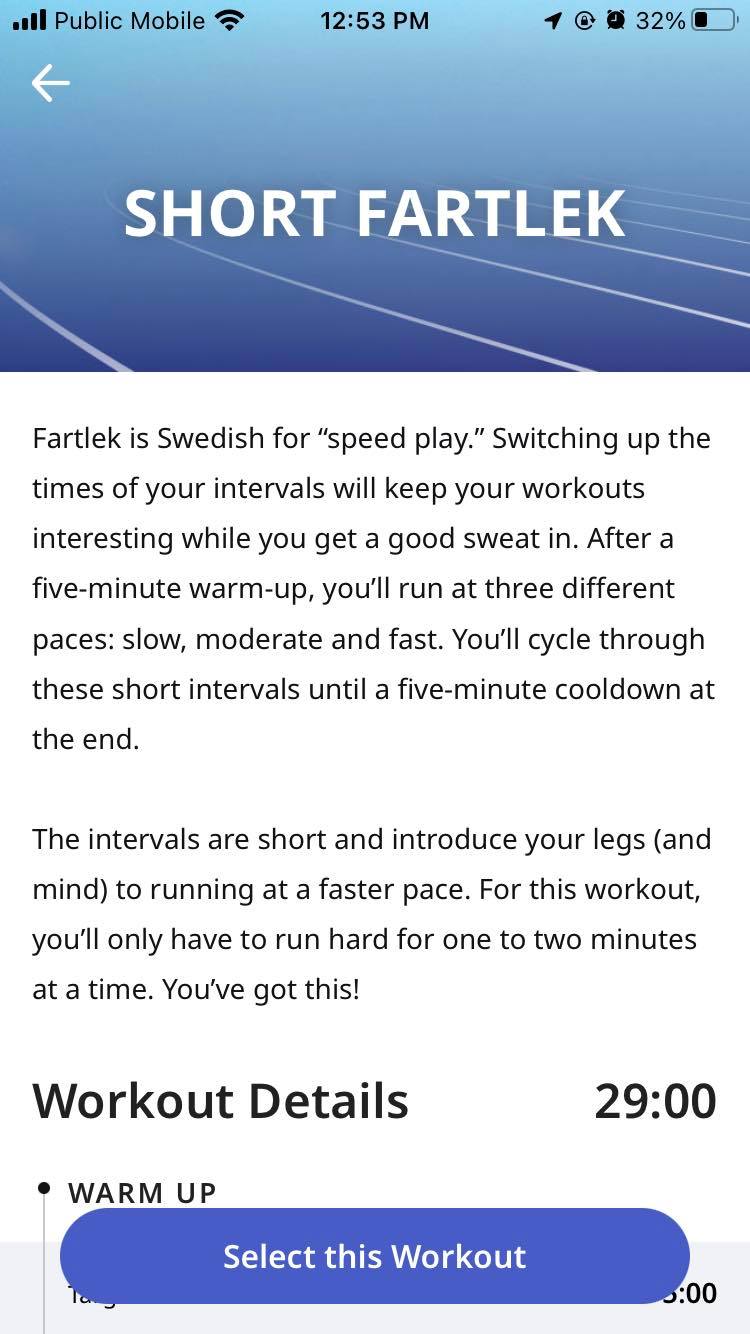 Progression
The progression run teaches you how to finish fast. You'll move through a slow, moderate and fast pace. This is a challenging run, so be sure to cool down afterwards!
400M Repeats
After the progression run, you'll unlock 400m repeats. In the running world, 400 meters is one lap around a track. In this run, you'll repeat 400-meter intervals at different speeds to help you get a feel for your ideal pace.
Final 5K
Give this final workout of the program everything you have. A straightforward 5K, you got this!
Have any questions? Just submit a ticket here and our Support team will help you out!