Hey, Runkeepers! You might notice our training plans look a little different in the current app version compared to these screenshots. We're pushing out some great updates, and these screens will vary for the time being. Thanks for your patience while we update this space!
*Available with a Runkeeper Go subscription.
Tired of doing the same half marathon plan year after year? Looking for more variety? We hear you! Our old training plans are a thing of the past and what we have in store for you is bigger and better.
Get Started!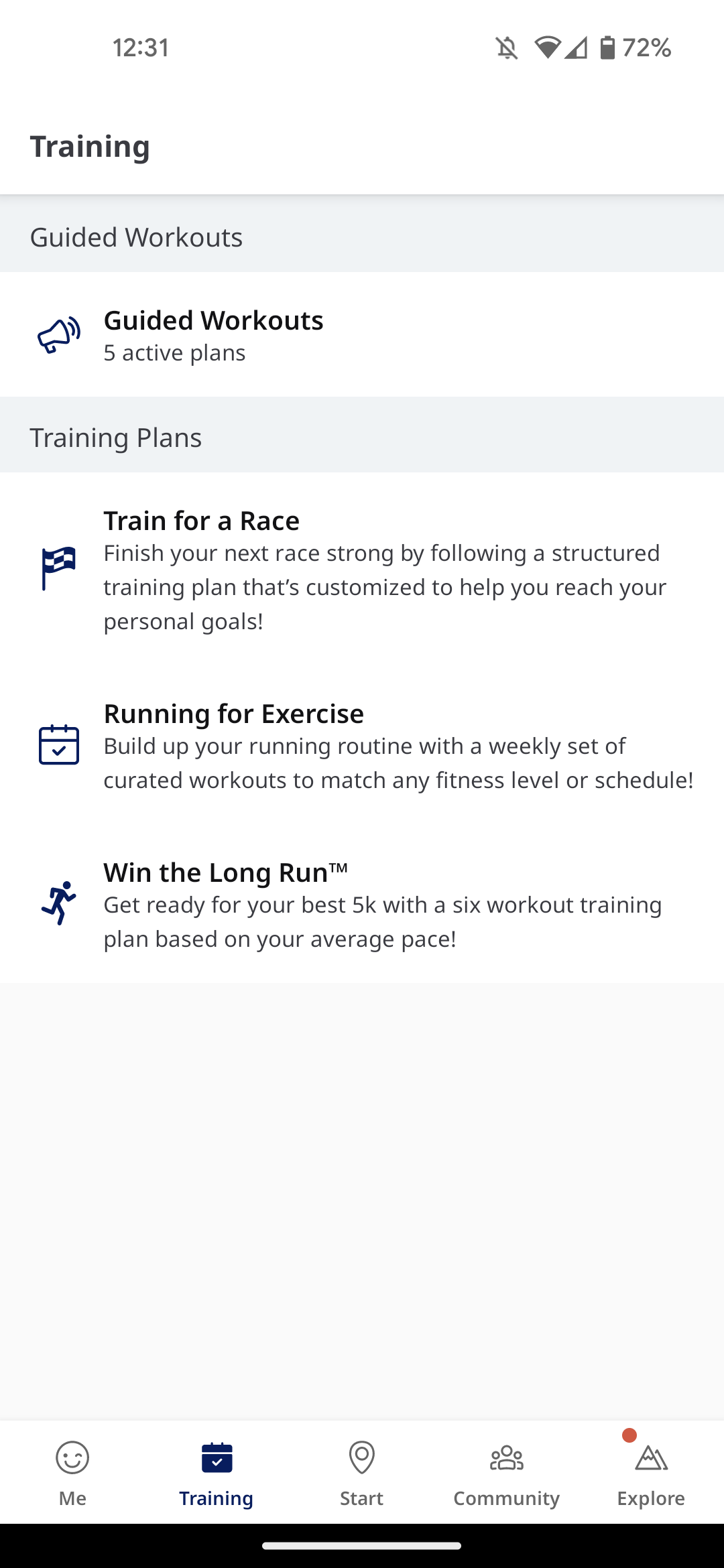 - Head over to your 'Training' tab.
- Toggle over from Goals to Training.
- Choose 'Train for a Race'
- Select your distance.
Marathon Plans


- Select the date of your marathon.
- Choose your time goal.

Important note: You won't be able to adjust the end date of your plan once you've set it up. If you need to change the date, you'll have to end your current plan and create a new one.
Running History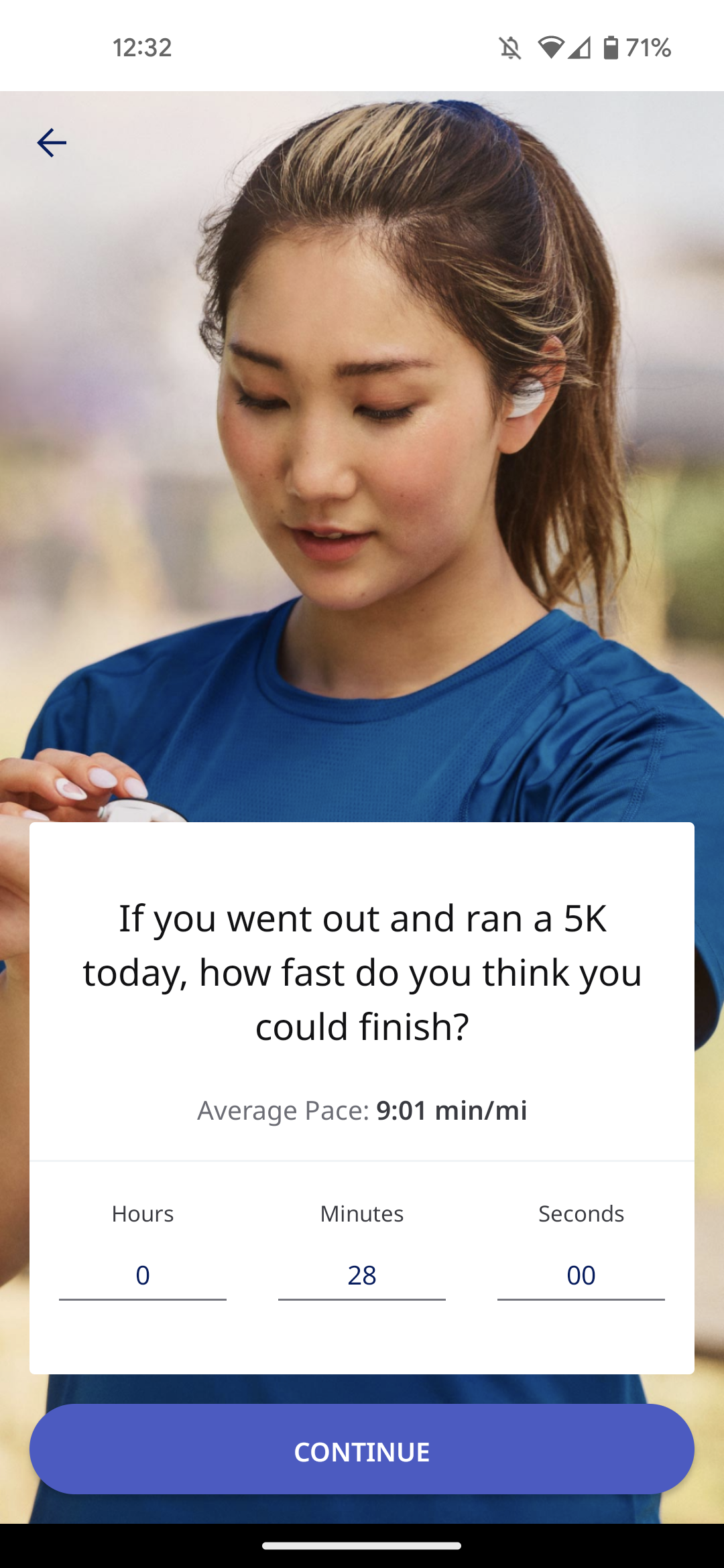 - To accurately create a plan according to your ability, share with us your longest recent run (better to underestimate than to overestimate!)
- If you run a marathon, tell us how long it took; again, it's better to underestimate if you don't have that data on hand!
What days do you want to train?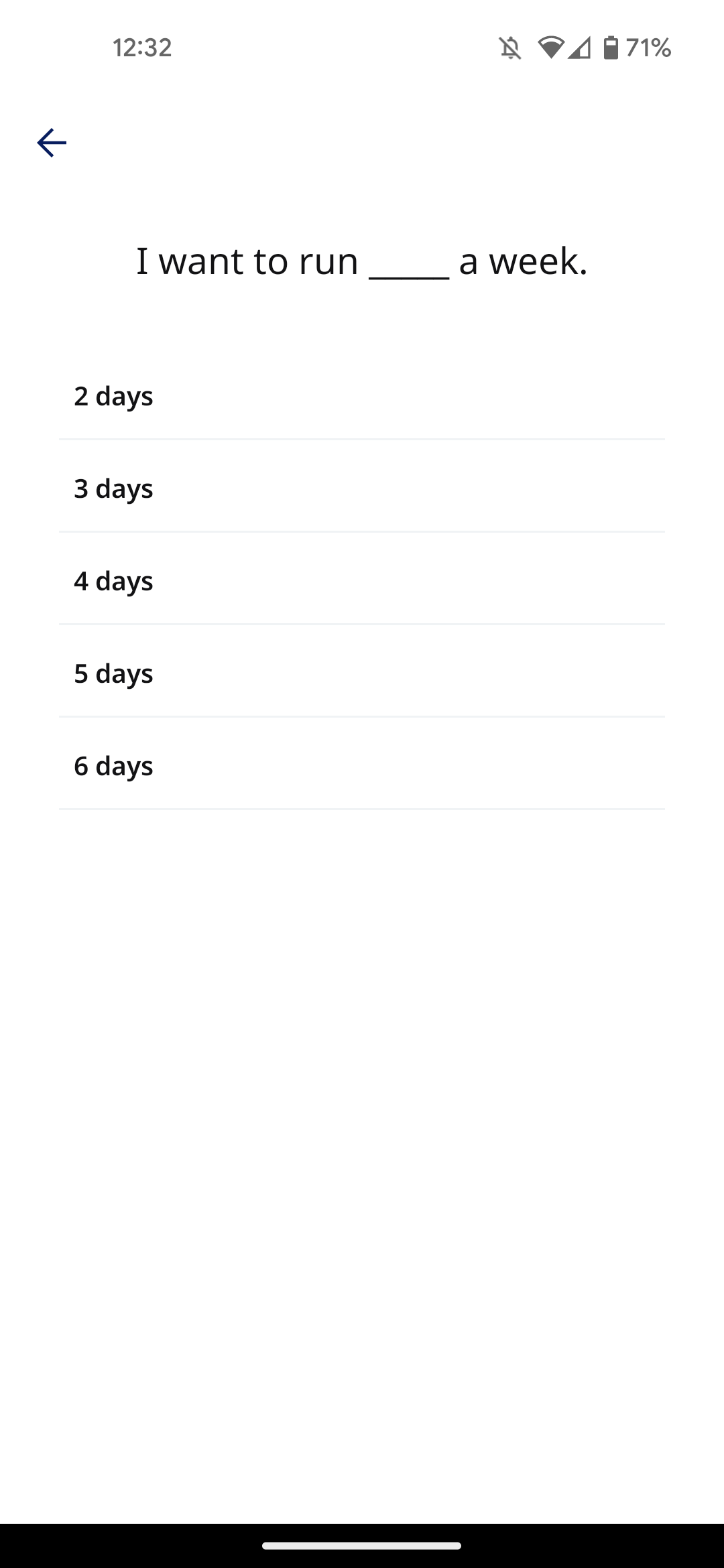 - Choose the days on which you want to train, then the app will build your plan using all the info you've given us!
Get on your level!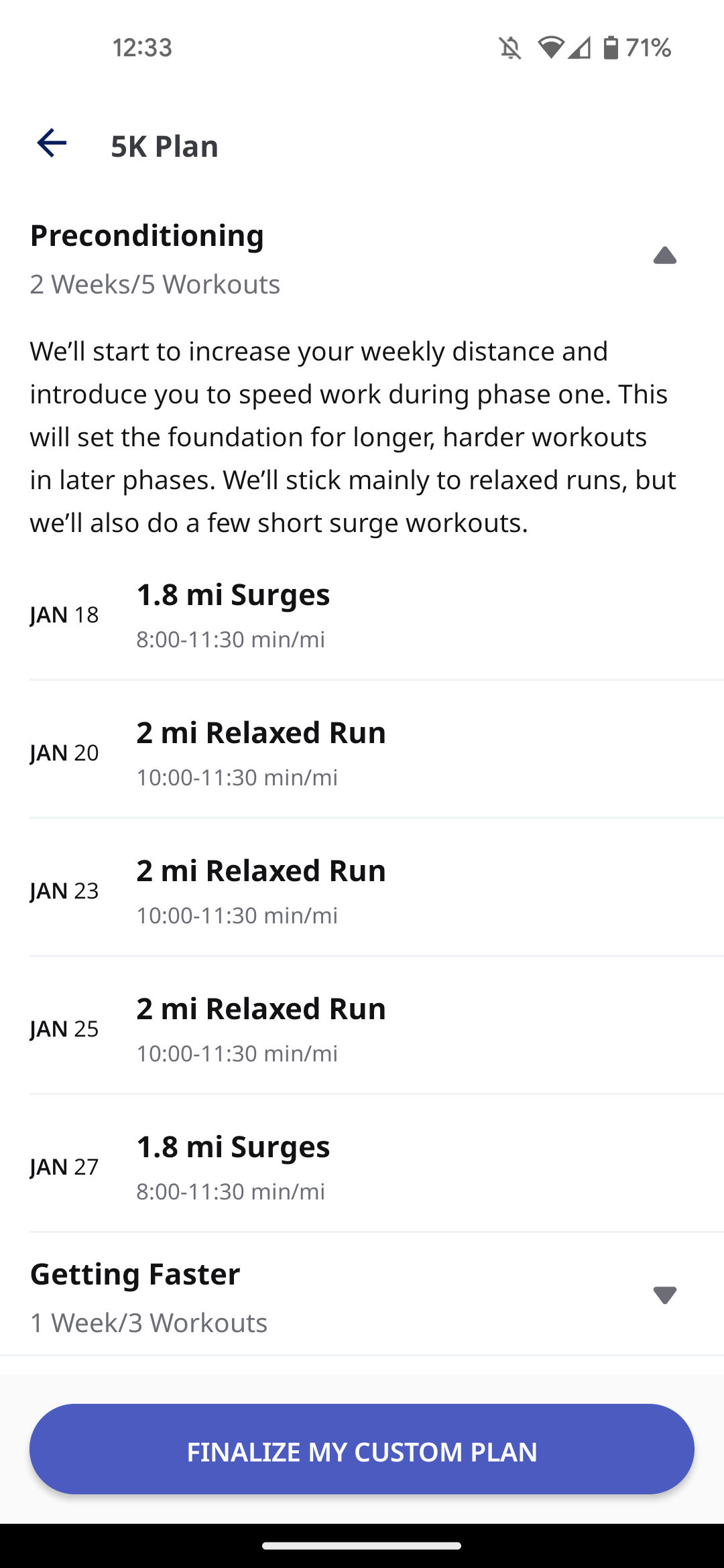 - When you've seen the overview of your personalized training plan, tap the yellow "Finalize My Custom Plan" button on the bottom of the screen!
- And there you have it - your personalized running plan!
Reschedule your workouts
Don't want your long runs to be on Sunday? Feeling sick or injured and need to push back your Wednesday workout? No worries! You can reschedule the current week's workouts individually by tapping on the small calendar and 'set time' text just below the workout description in the middle of your screen.
Once you've selected the day and time you'd like to do that workout, select 'OK,' and your workout will be rescheduled!
Questions, comments, concerns? We want to hear them! Our users make our world go round, so please share your thoughts by reaching us at support@runkeeper.com to submit a ticket.