Just created an account with the Runkeeper app but not sure where to start? Our new My First Steps achievement can help with that! Here's how to get started.
First, you'll want to click on the Notification bell at the top right of your Me tab. Once you do that, you should see a notification to start My First Steps! Just tap the notification to begin the process.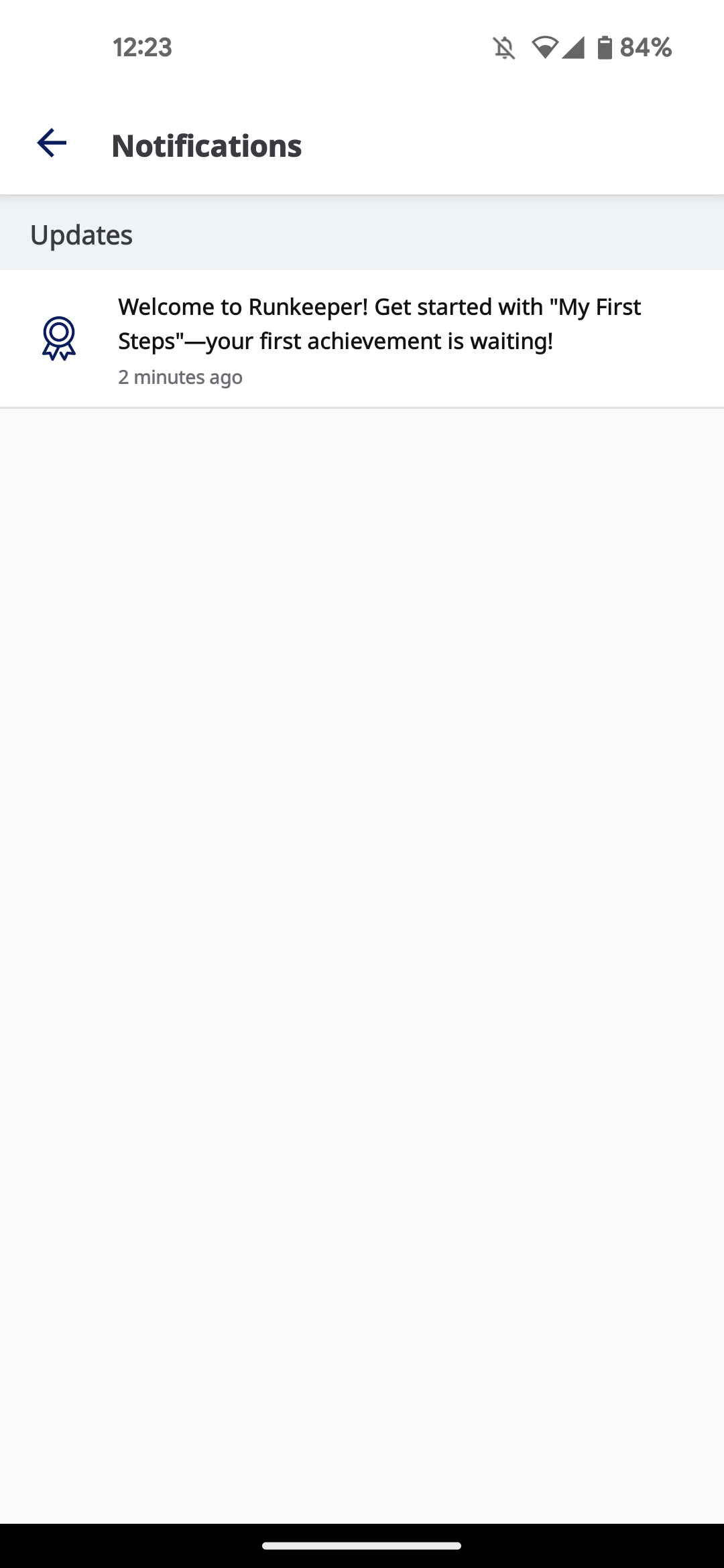 After selecting that notification, you'll be brought to the progress screen for My First Steps! In order to complete the achievement, you'll need to finish the 4 tasks that are outlined on this page (complete your profile, add a pair of shoes, track a short activity, and join a challenge).
Adding Shoes
Adding pairs of shoes to your profile can help you keep track of the total distance you've travelled with them and determine when it might be time to replace your shoes for optimal support.
You can add a pair of shoes to your profile by scrolling down your Me tab and tapping the Shoe Tracker icon. From there, you can enter the details of the shoes and set them to be automatically associated with certain types of activities.
Tracking Your First Activity
Once you've added a pair of shoes to your profile, the next step is to record your first activity! It can be any type (running, cycling, wheelchair, etc.) and tracked using either GPS Mode or Stopwatch Mode; just make sure that it is at least 5 minutes long. You can even track the activity with a supported wearable device if you have already integrated it with your Runkeeper account.
To get started, you can either tap on Track a Short Activity from your progress page or just switch over to your Start screen. If you'd like to learn more about the different features of the Start screen, check out this article!
After you complete the activity and save it to your account, pat yourself on the back. You've just tracked your first activity with the Runkeeper app!
Joining a Challenge
The Runkeeper app has a constantly updating list of challenges to help motivate you to get moving so the final task in My First Steps is to join your first challenge!
You find them by either tapping on the Join a Challenge portion of your progress page for My First Steps or by going to your Explore tab and selecting Challenges from there.
After selecting a challenge from the Explore tab, you'll be brought to the details page for the challenge.
To join the challenge, just tap the Join Challenge button at the bottom of the details page and it will then display as Challenge Accepted and move to your Active Challenges. Now, once you track an eligible activity, it will be reflected on the details page for the challenge.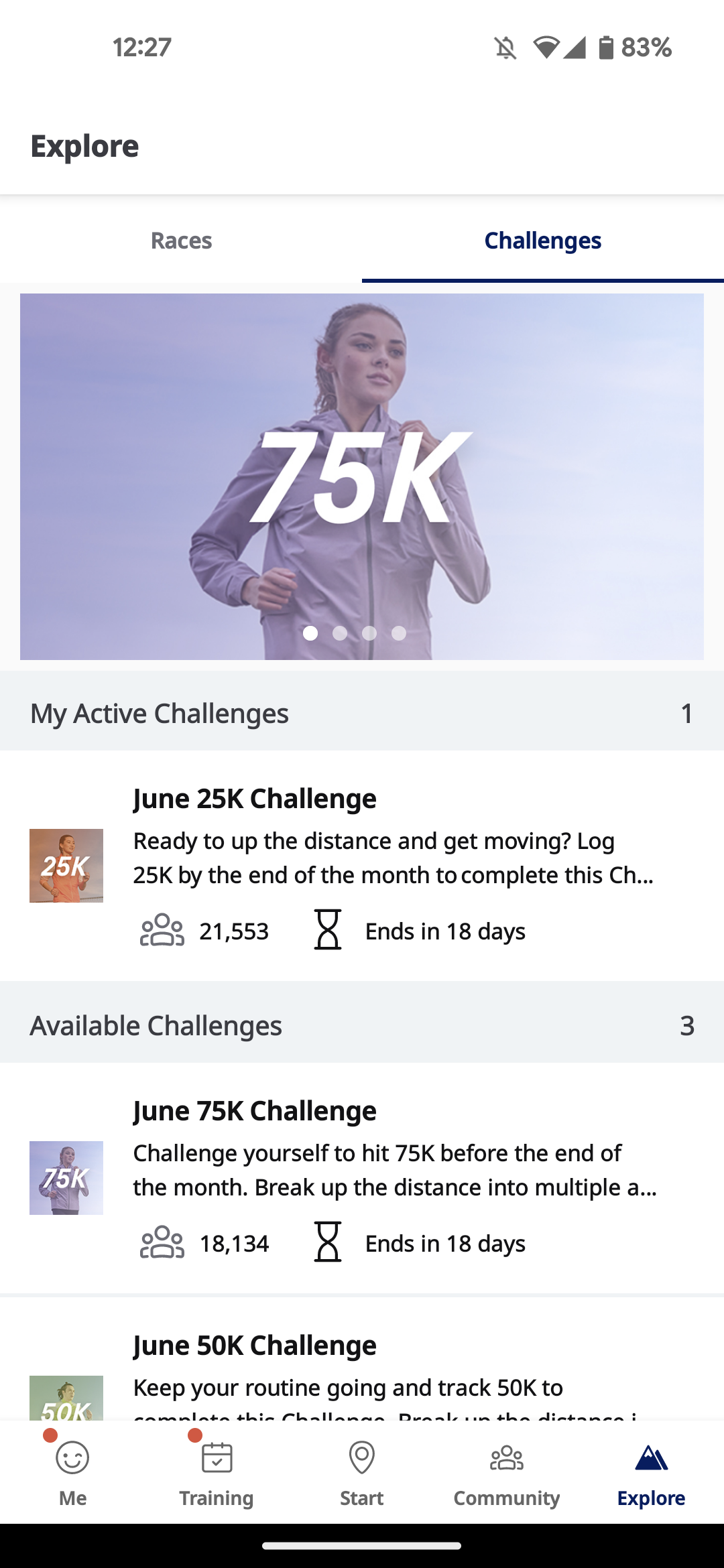 After you complete those 4 tasks, Congratulations! You've just completed My First Steps. If you go back to the Notification bell on your Me tab, you'll see a new notification that you've completed the achievement. Tapping it will bring you back to the progress page for a celebration!
After you complete My First Steps, its progress bar under the Achievements section of your Me tab will be replaced by the date that you completed it.
*It is important to note that this achievement can only be seen by users who create their Runkeeper account on version 14.6 of the app or later. If you have any questions or run into any trouble with this achievement, please email our team at support@runkeeper.com and we will be happy to assist you.