Please try these tips to get the best results when tracking:
Be sure you have installed the latest version of the app available in the App Store

Make sure Location Services for Runkeeeper are toggled "On" in your phone settings:
(Go to Settings > Privacy > Location Services and make sure Location Services are turned on specifically for Runkeeper)

Turn Airplane mode "Off" and WiFi "On" in your phone settings

When you open the app, go to your Start screen and make sure you have a direct line to the sky. Be sure to wait long enough until the GPS indicator (near the middle-top of the screen on an Android; bottom-left on an iPhone) turns green.

*Please note that some phones take longer to find GPS than the time it takes for our "Location Unavailable" pop-up to appear. Selecting 'Continue', and giving the app more time to find a stable GPS signal might be all it takes to solve your problem!

If it is cloudy, or there are trees or tall buildings around, you may experience GPS disruptions. Many GPS issues occur in certain locations that may not have a strong signal. If one location gives you trouble, try another and you may notice improvements.
If you continue to have issues with GPS tracking check out this article: Having problems with GPS
(iOS)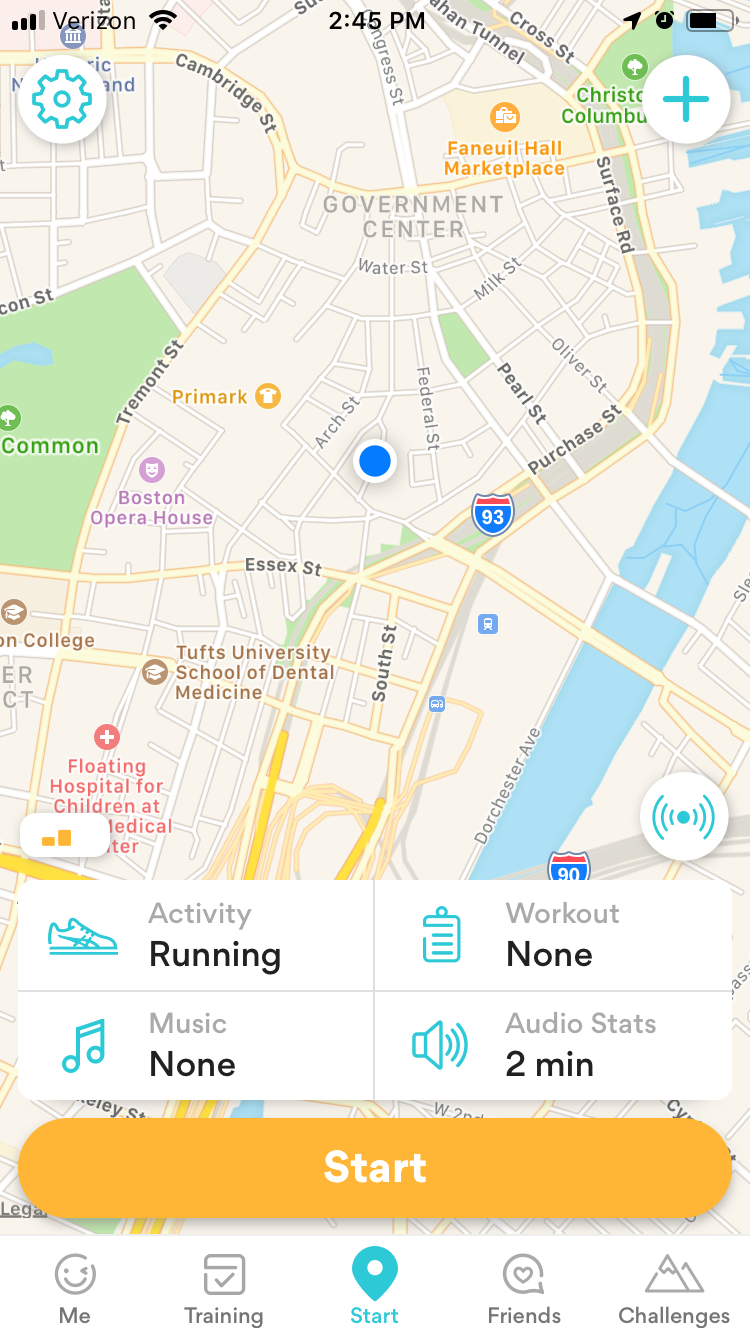 (Android)