For best results with GPS tracking:
Be sure you have installed the latest version of the app

Toggle Location Services "On" for Runkeeper in phone settings (Settings->Privacy->Location Services and make sure location services are turned on specifically for Runkeeper)

Turn Airplane mode "Off" and WiFi "On" in phone Settings 

Open the app, making sure you have a direct line to the sky. Then wait to lock a GPS signal with green indicator before beginning. You may need to press "Try Again" multiple times, depending on how long it takes your device to calibrate with the GPS satellites. This may take several minutes.

If it is cloudy, or there are trees or tall buildings around, you may experience GPS disruptions. Many GPS issues occur in certain locations that may not have a strong signal. If one location gives you trouble, try another and you may notice improvements.
If you continue to have issues with GPS tracking check out this article: Having problems with GPS
(iOS)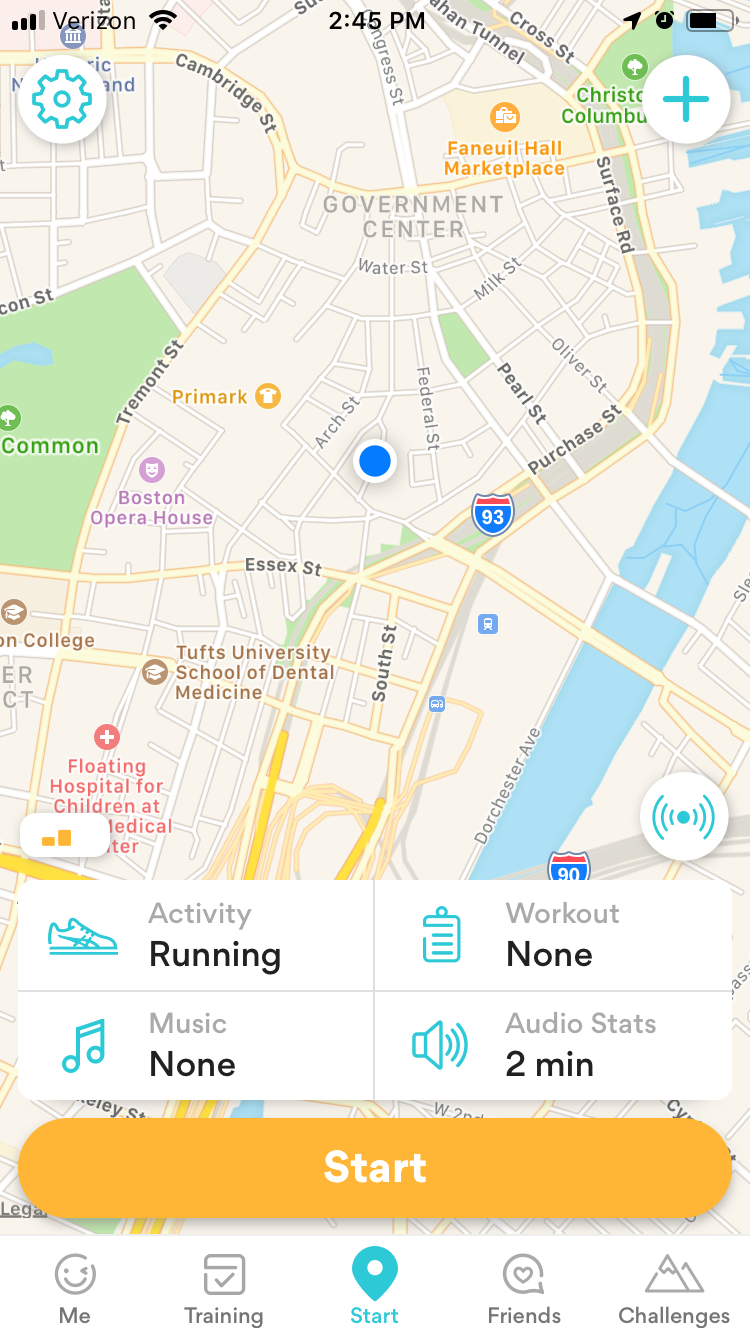 (Android)