iOS: 
1. From the Start Tab, click the Log button in the upper right of the Start screen.
2. Select your Activity Type from the list.
3. Plug in your workout details such as distance, duration, and calories.
4. Select More Details to enter your Equipment Type, Workout, and other activity stats.
5. Enter any notes or comments, share to Facebook/Twitter, etc.
6. Press the orange "Save Activity" button at the bottom of the screen.
Android:
1. From the Start tab, click the Log tab in the upper left hand corner.
2. Select Activity.
3. Select the Activity Type.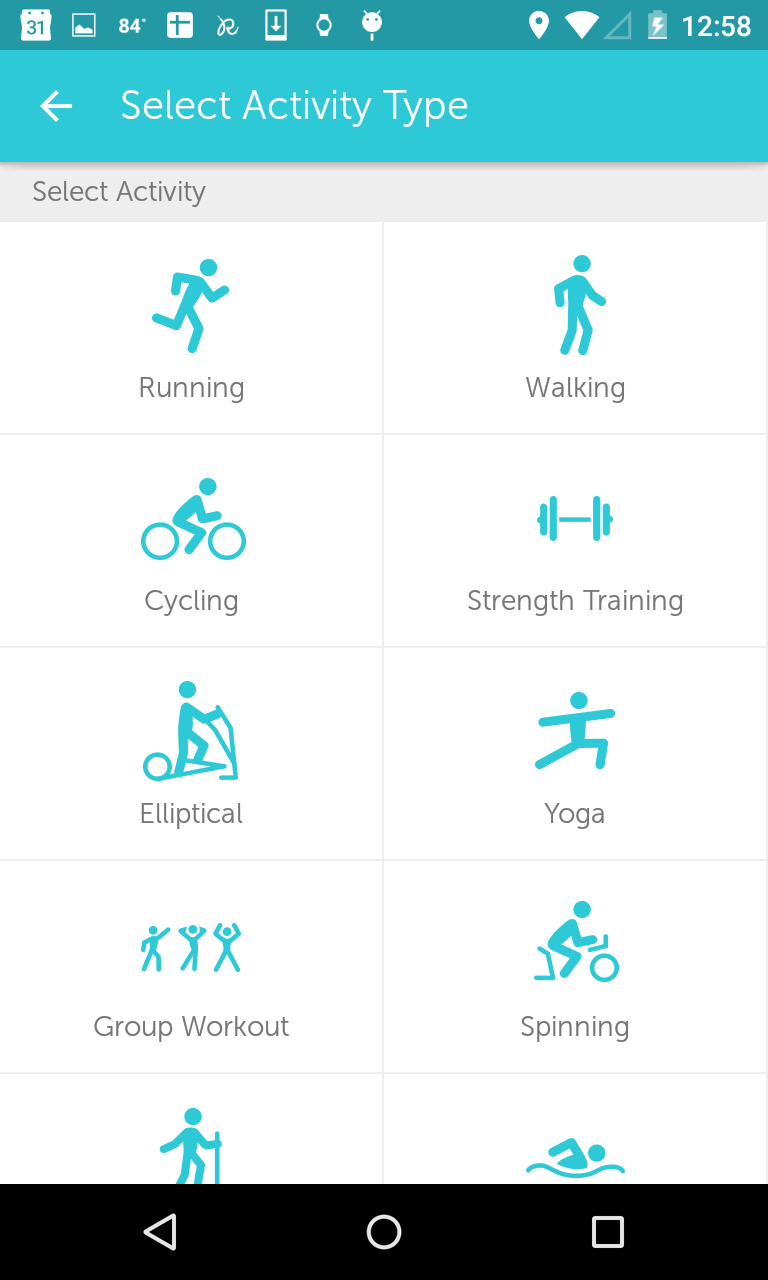 4. Enter your Activity Stats (duration, miles, & calories) and any notes, share to Facebook/Twitter, HR data, etc.
5. Select 'More' in the top right corner of your screen if you want to tag a friend, add Gym Equipment, attach a Route or Workout, if applicable. Then tap "More Options" to return to activity stats

7. Press the orange Save Activity button!