The Runkeeper app uses the GPS technology found in your phone to track your fitness activity. This means we can give you results comparable to a GPS watch. The intuitive and easy-to-use interface of the app makes it easy to track how far you went, how long it took, what your pace/speed was, how many calories you burned, and the path you traveled on a map!
After installing the app, you will be prompted to sign up for a new account. If you already have a Runkeeper account, Select Log In in the top right. You can log into the app using the same credentials you use on Runkeeper.com. You can also log in through your Facebook page which will then link your Runkeeper and Facebook accounts!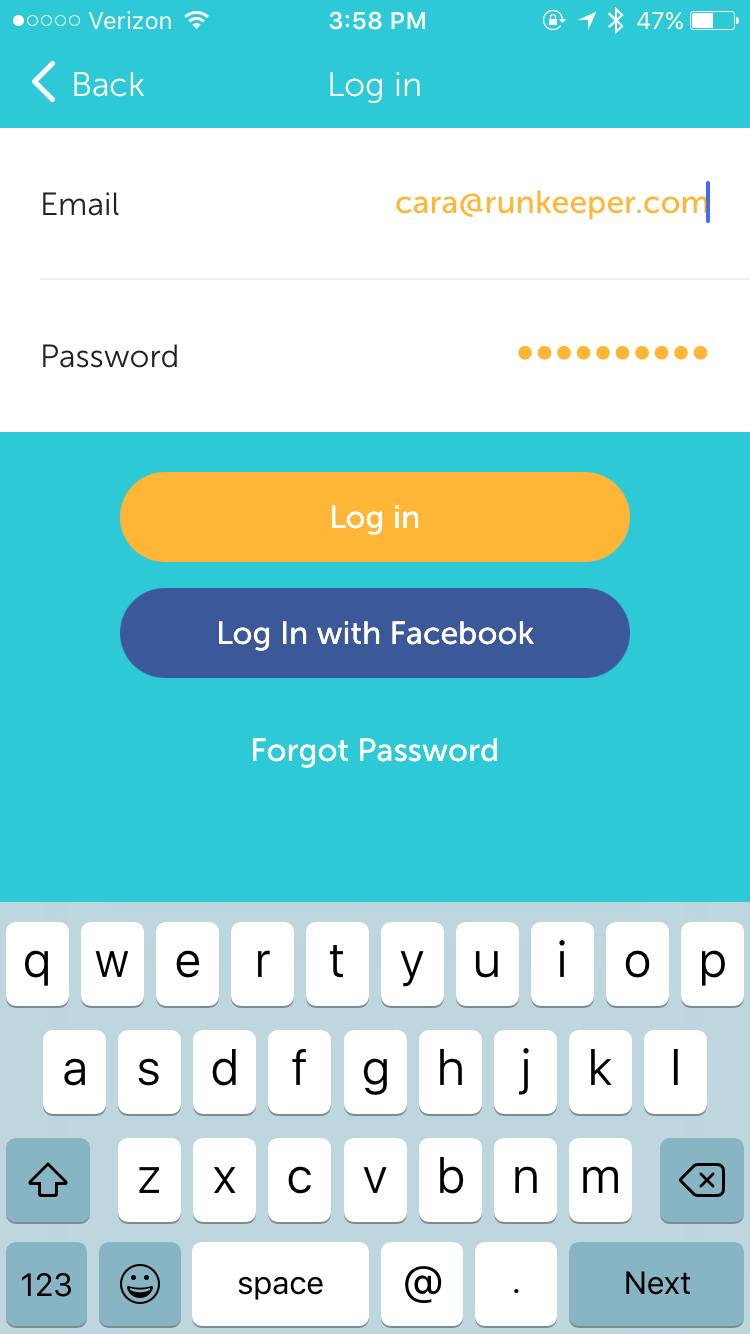 If it's your first time using Runkeeper you should create an account. You can do so by either using your Facebook credentials or you can just sign up with your email.
On Android you can also sign up through Google+.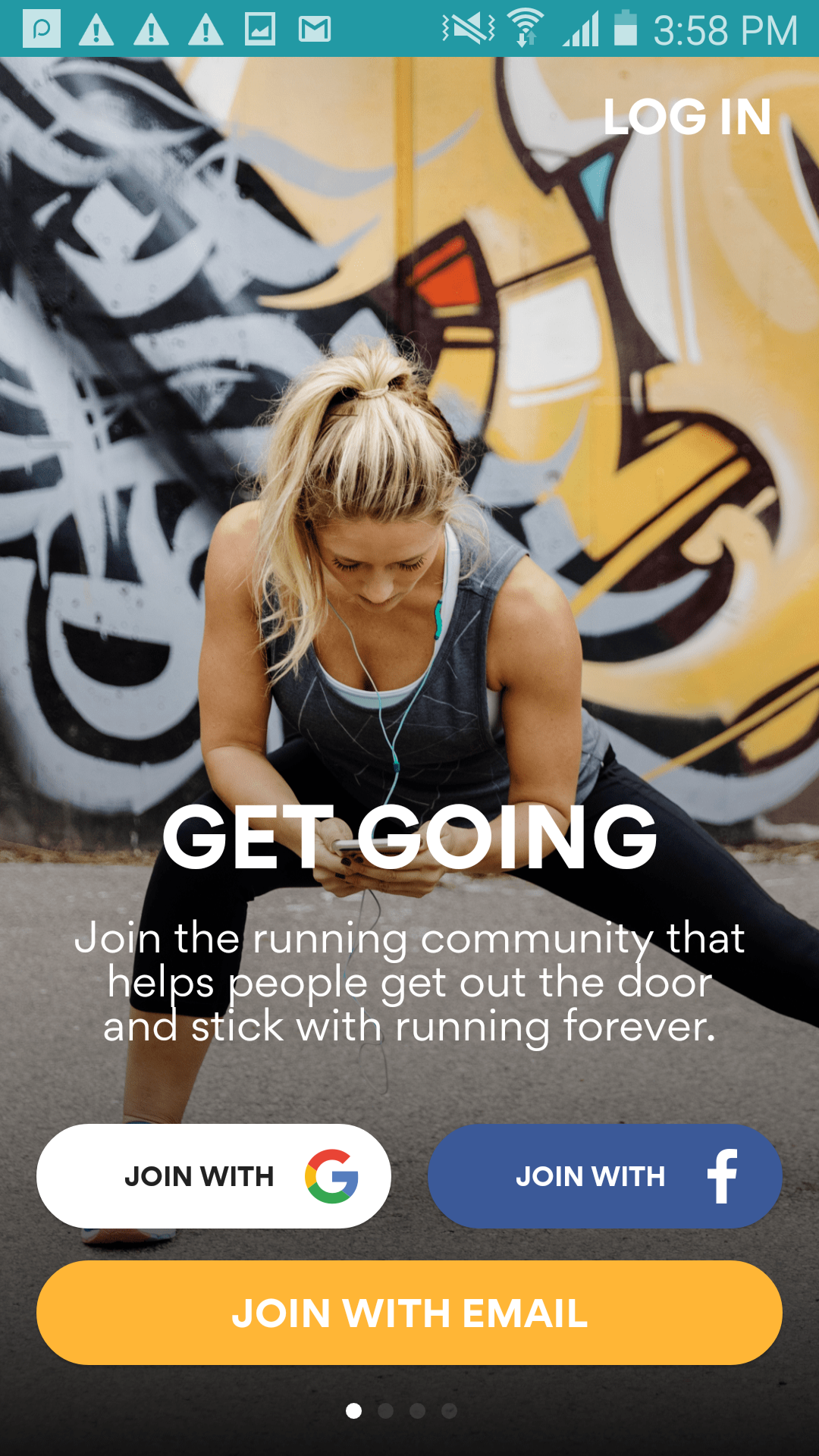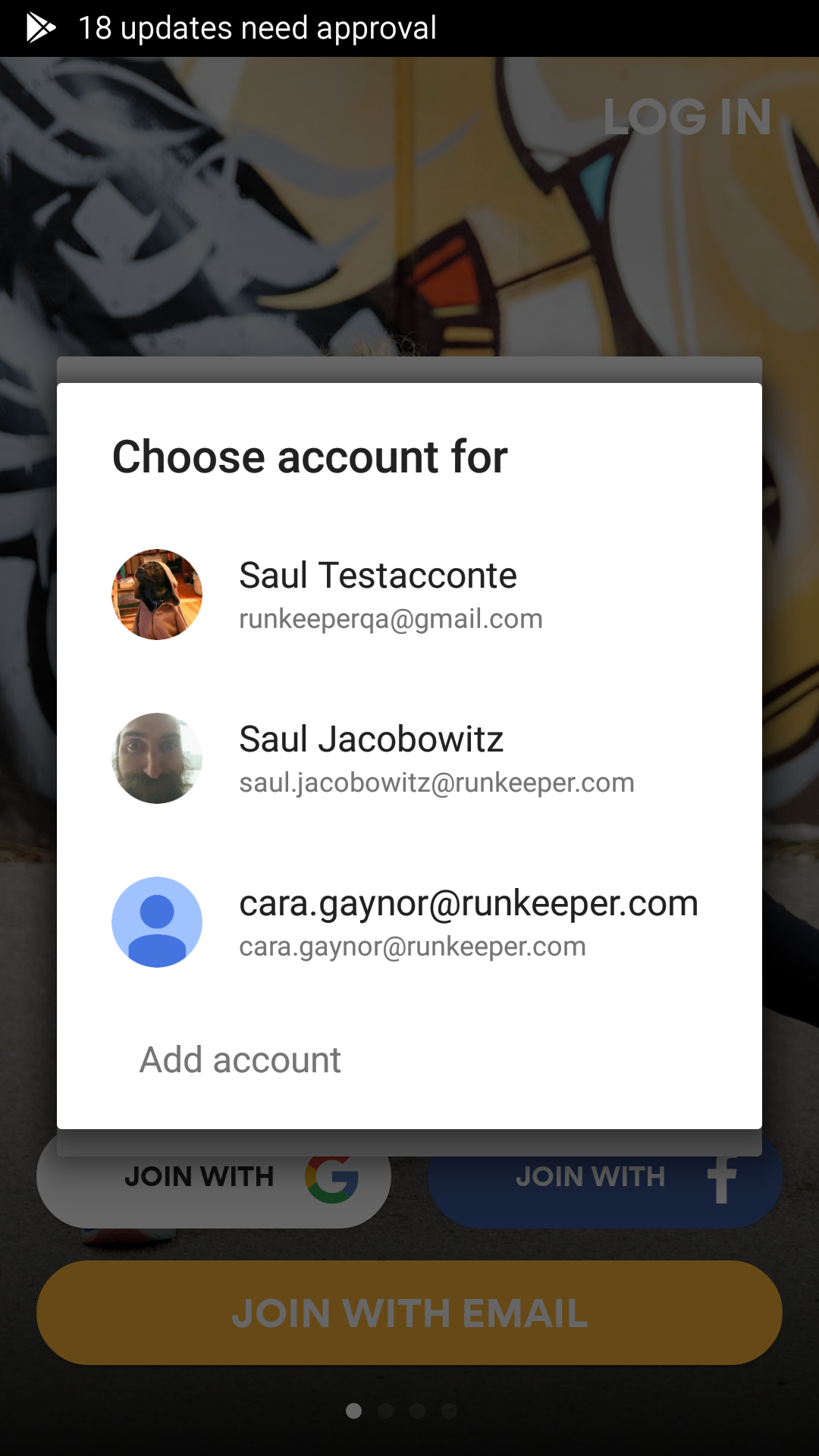 If you choose to sign up with your email, there are a few steps to the process.
First, enter your Full Name, Email and Password. Please double check your email! Incorrect email accounts can cause you to lose track of some of your runs, and will sometimes prevent you from being able to log on via the Website!
Then you can enter your basic profile info like your gender, weight and your birthday.
After you have completed logging in, you can immediately start tracking activities by selecting activity type, then pressing Start Activity on start screen, it's that simple! All activities you track from the Runkeeper app are saved in app and will also sync with your web account where you can gain deeper insight. For web login be sure email and password match app login credentials.
No GPS? No Problem! Learn how to manually input your Activities either on your phone or online.