What is Runkeeper?
The ASICS Runkeeper app uses the GPS technology found in your phone to track your fitness activity, giving you results comparable to a GPS watch. The intuitive and easy-to-use interface of the app makes it easy to track how far you went, how long it took, what your pace/speed was, how many calories you burned, and the path you traveled on a map!
Once your activity is completed, the data is synced to Runkeeper.com. Here you can view a history of all of your tracked activities, and use a few different tools to measure and improve your fitness! You can also share your progress with friends by posting your activities to Facebook and Twitter, and creating a profile page that allows people to view all of your public activities.
How to Get Started: Creating a OneASICS account
After installing the app, you will be prompted to either sign up for a new OneASICS account or log in to an existing account.

You have a few options for creating an account and logging in:
- Sign up with your email address and password
- Continue with Apple (for iPhone users)
- Continue with Google
- Continue with Facebook

*Note that you can log on to runkeeper.com in the same way you log in to the app!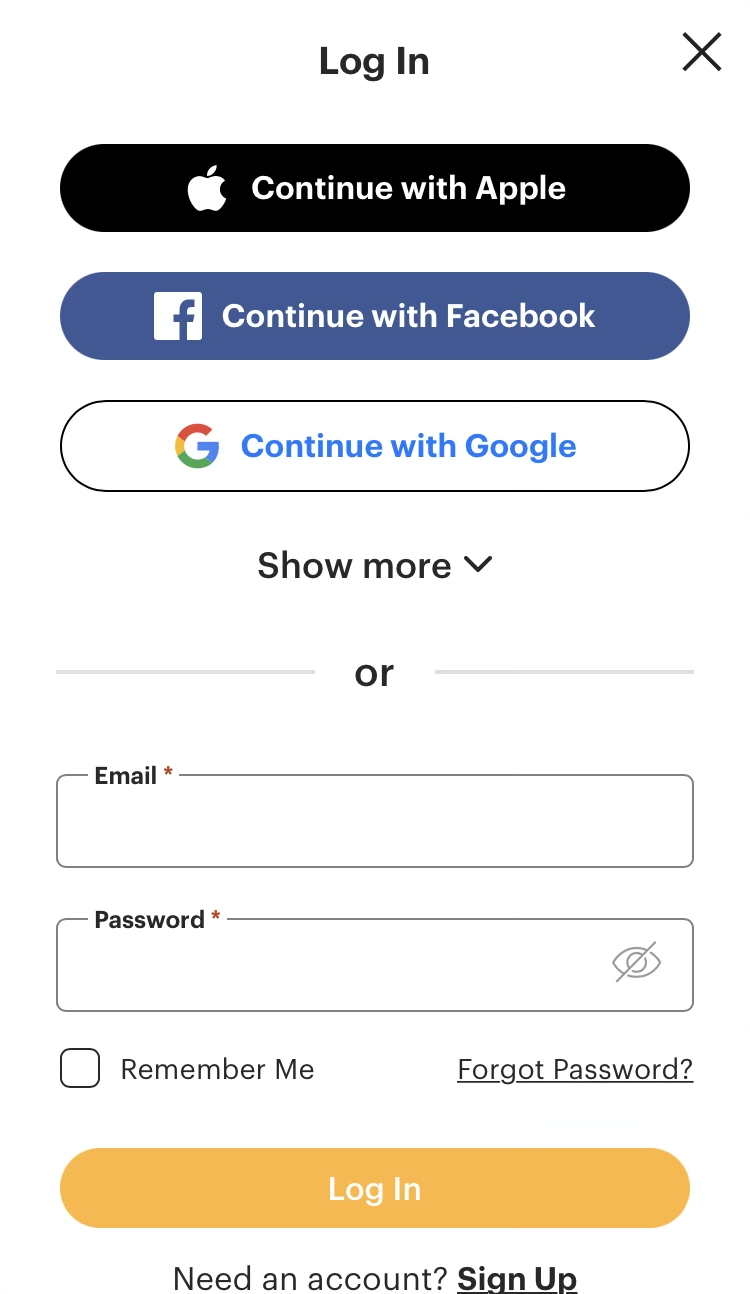 If you choose to sign up with your email, please refer to the following screenshots to see what information we ask of you. If you have any questions about this process, email our friendly support team and we'll be happy to clarify!
*Please double check your email for typos!
Why OneASICS?
Your OneASICS account is tied to your Runkeeper account! This is a free membership program for customers of ASICS. As a OneASICS member, you have access to exclusive benefits designed to keep you running. OneASICS also streamlines all your ASICS accounts, including Runkeeper, so that you don't have to remember multiple login credentials. For a more detailed overview about what OneASICS is and its benefits, please refer to this article!
Start Tracking
After you have logged in, you can immediately start tracking activities!
- Go to your Me tab in the app
- Select the activity you want (running, walking, biking, etc.)
- Tap Start Activity on the Start screen
*Note: The app defaults to GPS Mode. For indoor activities, you can go to your Activity Settings in the app to switch to Stopwatch Mode.
No GPS? No Problem! Learn how to manually input your activities either on your phone or online.
All activities you track from the Runkeeper app are saved in app and will also sync with your website account where you can gain deeper insight. For web login be sure your email and password match your app login credentials.