The Me tab is home to all your activity information. Come back here to keep track of your workouts and be proud of the work you've put in! Read on to learn what information you can see on this screen.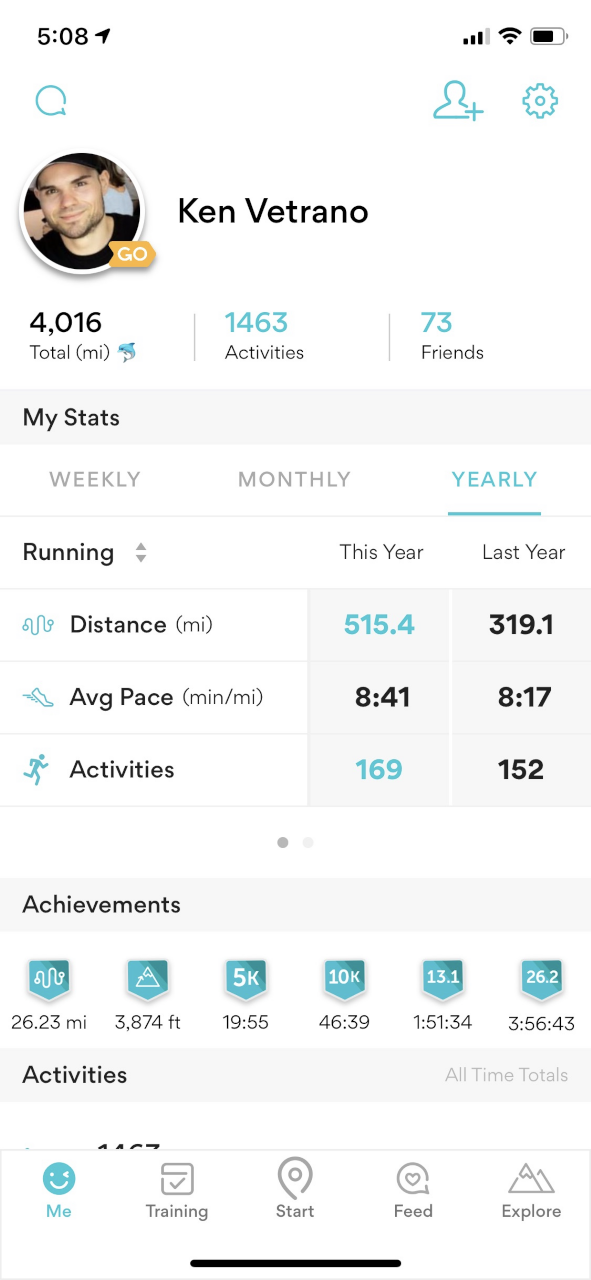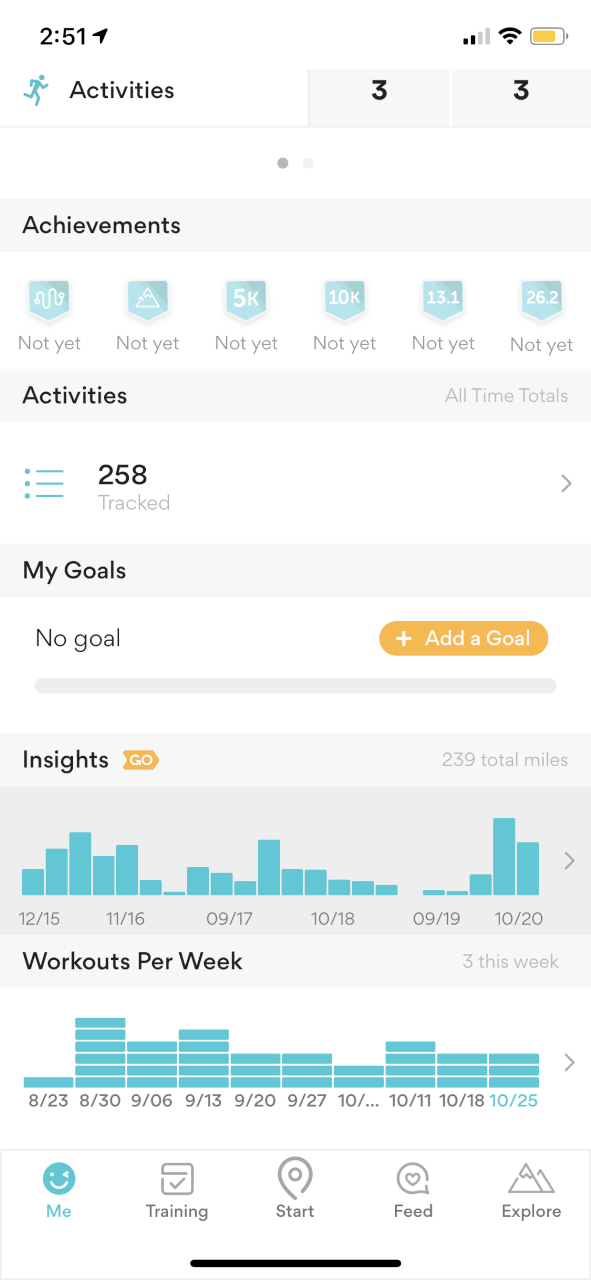 1. You
The first section features your profile picture, name, total mileage, activity count, and friends. In the top right, there are two icons you can tap into:
Tap the friend icon to add new friends.
Tap the gear icon to access your settings where you can control everything regarding your account and activity preferences.


2. My Stats
We've condensed everything you want to know so it's easier to find and navigate.
Display Settings:
Distance, Avg Pace, and Activities are shown by default; swipe for Calories Burned, Elevation Climb, and Time Spent.
Your stats default to Weekly but you have the option to change to Monthly and Yearly.
Your stats also default to All Activities. You can change view to activity type, i.e. running, cycling, walking, etc.
Weeks are keyed off of Sunday to Saturday or Monday to Sunday based on your Start Day preferences set here.


3. Activities
Tap on Activities to scroll through your list of workouts.

If you'd like to view a particular activity more closely, tap on that activity in your list.

Once you're viewing the activity, you can tap Splits to view your splits, or Charts to view your pace and elevation data, etc.

Scroll all the way down to edit the activity if you want to make changes.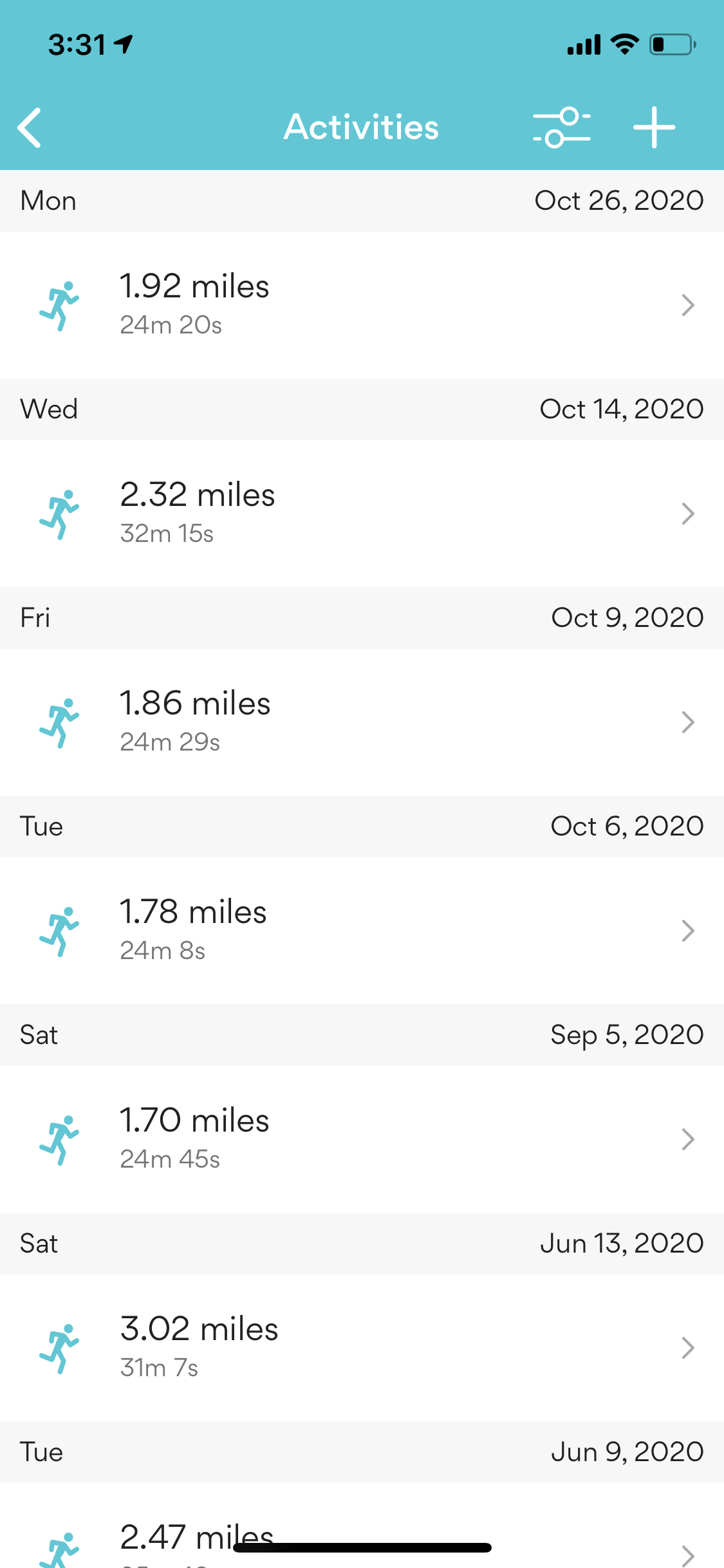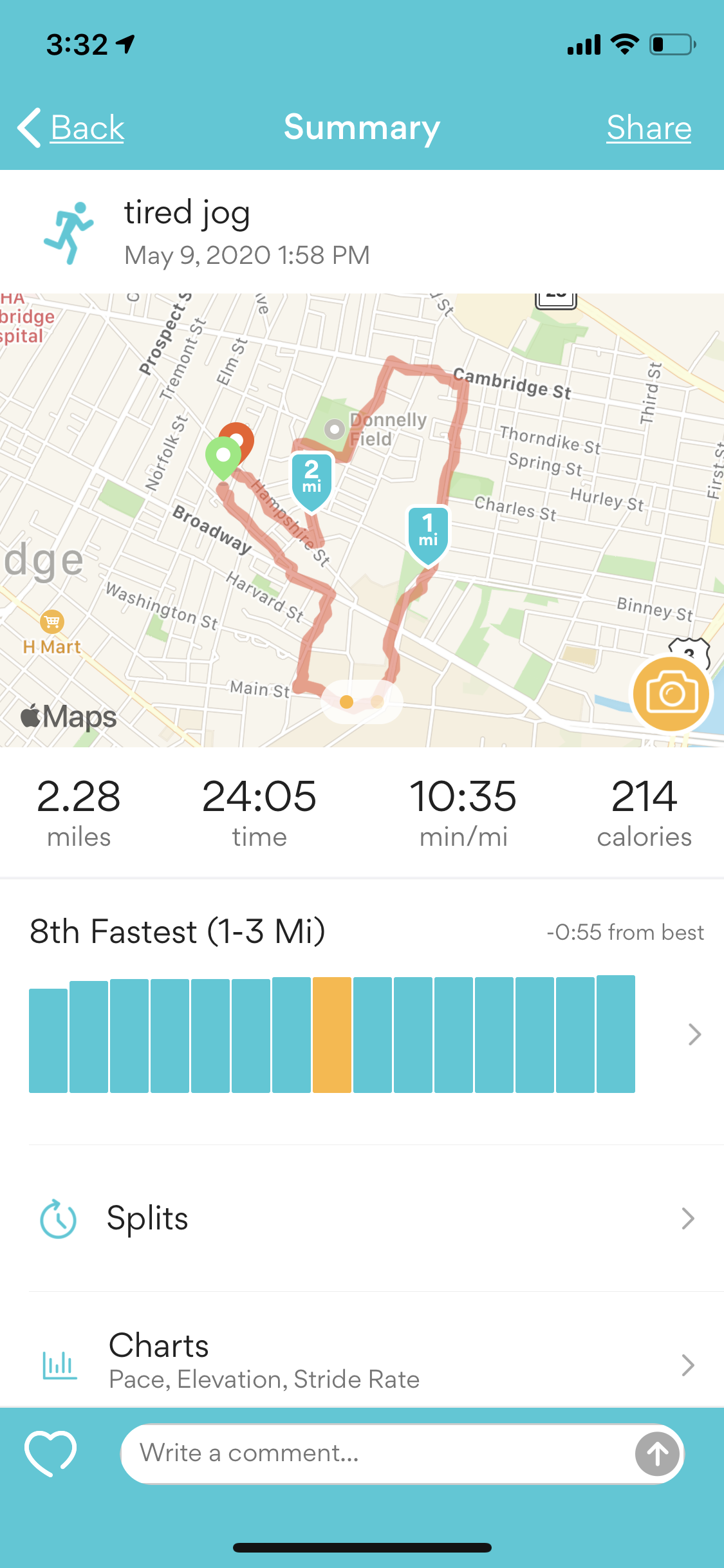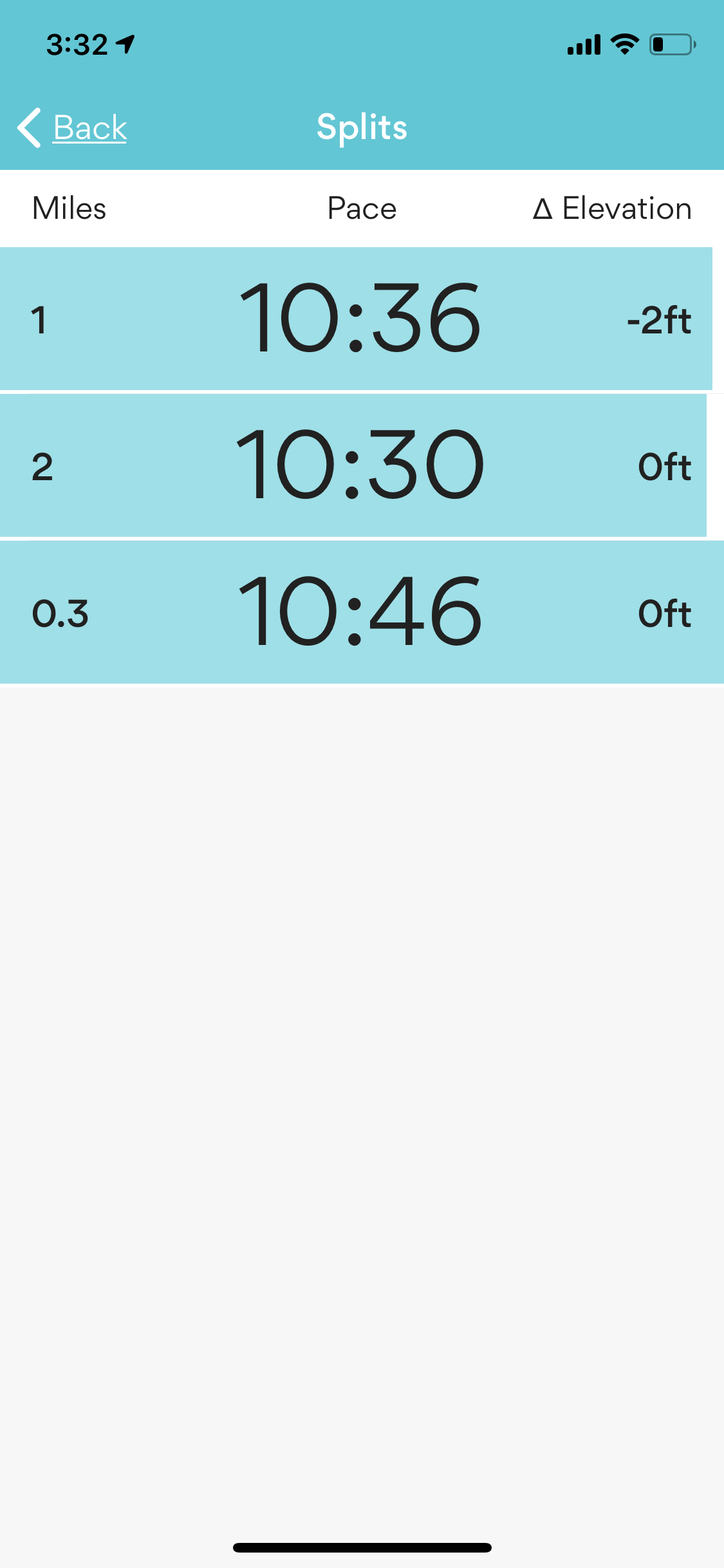 4. My Goals
Check the status of your current goal or create a new goal. To read more about goals, click here.
Note for Android users: To view goals, tap the 3 lines/hamburger menu on the top-left of the screen.
5. Insights - Only viewable with Runkeeper Go
Here you can view stats like your average pace over time or mileage per month.
You can adjust your settings to include all activities or specific activity types, as well as change the time period you want to look at.
To check out more info about Runkeeper Go or to subscribe, click here!
Having trouble finding something? Use the link below to contact our team so we can help!