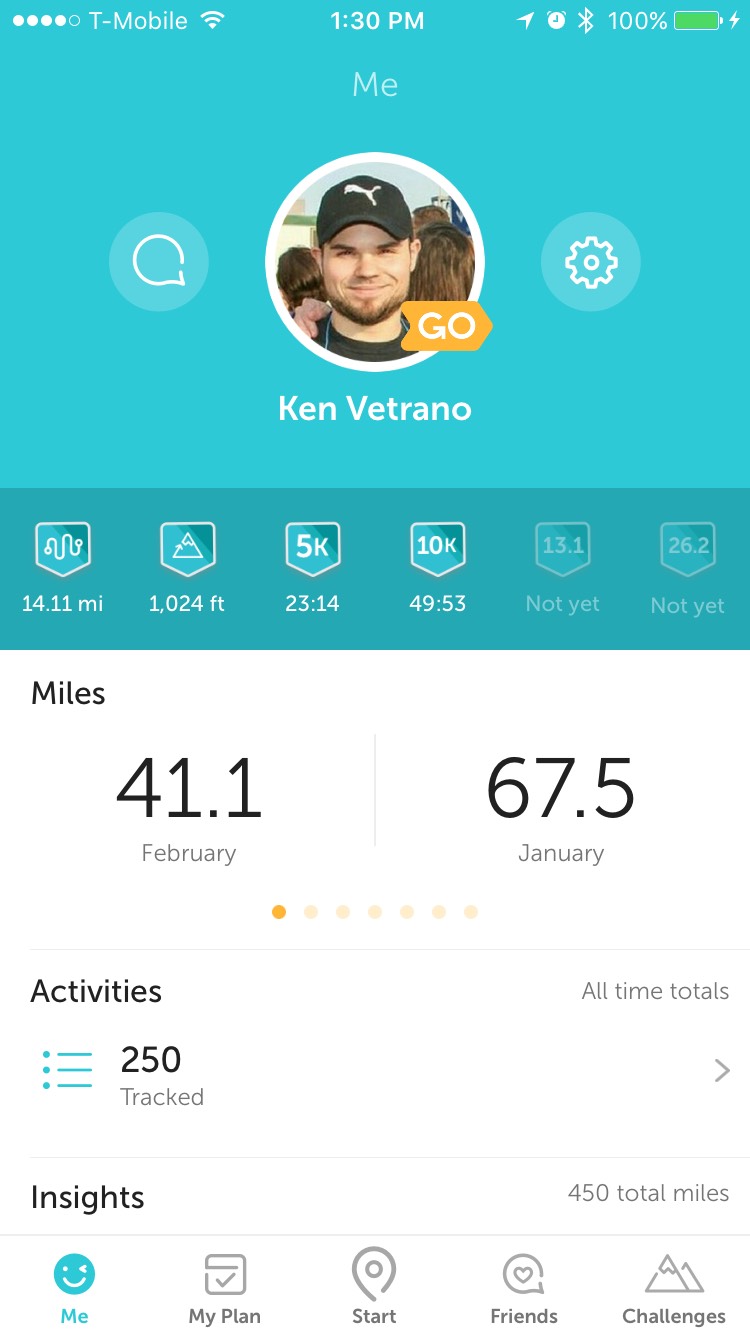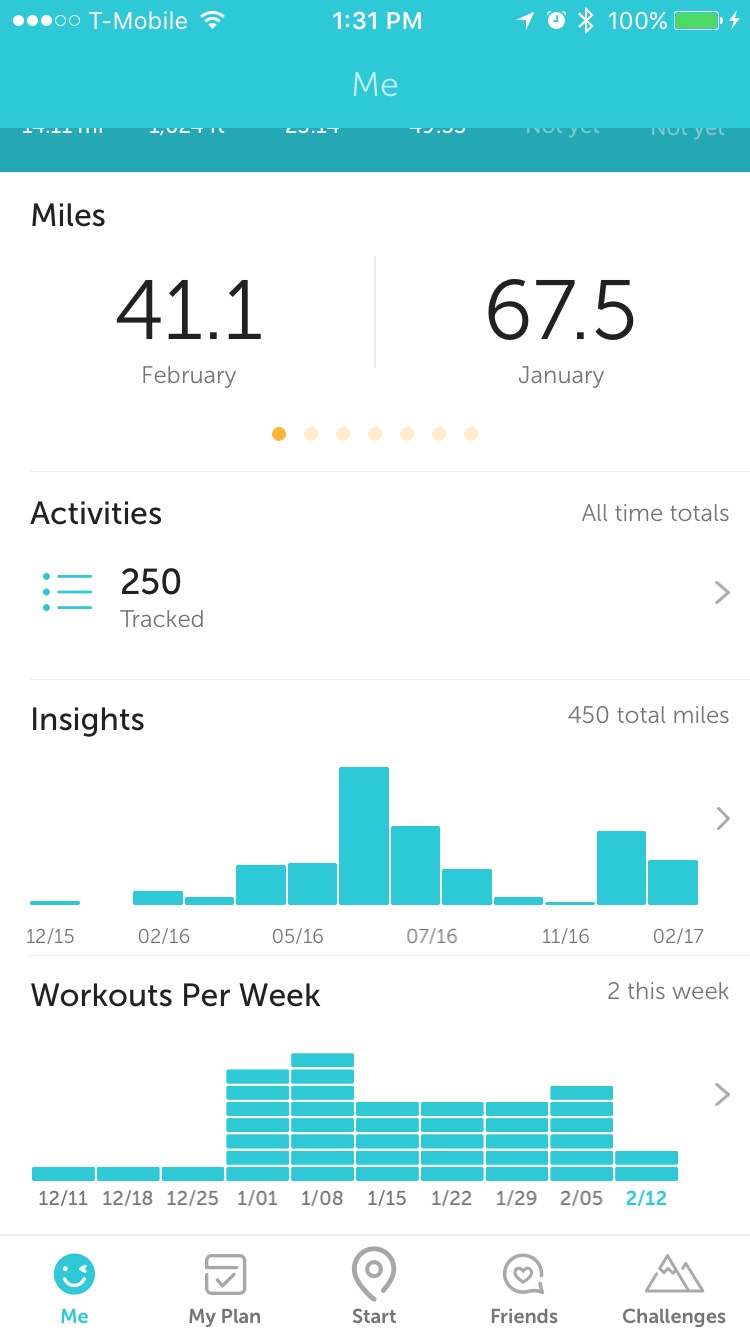 1. The blue banner on the top features your profile picture Personal Record Badges.
iOS: The text bubble to the left of your picture takes you to your notifications, where you can see who's commented on or liked your activity! The gear icon to the right of your picture takes you to all your settings (On Android, notifications will appear in the top left-hand corner-- tap the 3 horizontal lines and the option to view them will be there).
2. Personal Records Section (Now located on PR badge's section for iOS) - tied entirely to a single activity
Most recent personal record appears in the cell based on the date of the recent activity
Clicking on the cell takes you to a list of personal records for any activity type completed with Runkeeper:

Most Calories Burned
Biggest Elevation Climb
Fastest Average Pace
Longest Duration
Farthest Distance

Keep in mind that you can't click on the actual activities from your personal records charts! 
3. The "Miles" section, or the second section down, compares your current activity data against your recent past.
Swipe to the left to view the following comparisons:
Distance
Average Pace
Number of Activities
Calories Burned
Elevation Climb
Time Spent
Display Settings

Defaults to This Week vs. Last Week but you have the option to change to Monthly.
Defaults to All Activities. You can change view to activity type, i.e. running, cycling, walking, etc.
We cache the cell you last viewed (from the bulleted list above), so the next time you visit the app, this cell will appear first.
Weeks are keyed off of Sunday to Saturday or Monday to Sunday based on your Start Day preferences set here.
4. Select "Activities" to view all the activities you've accomplished!
5. Insights - Only for Runkeeper Go!
This feature is reserved specifically for our Runkeeper Go users! Here you'll be able to view stats like your average pace over time or mileage per month.
You can adjust your settings to include all activities or specific activity types as well as change the time period you want to look at!
To check out more info about Runkeeper Go or to purchase a subscription, click here!
6. Workouts Per Week (Only on iOS) - Here you will see how many workouts you've completed per week.