Elevation
Our elevation data is imported from a third-party service called Topocoding. Once your GPS tracked data is synced to our servers, the elevation data we receive is attached to your GPS points. This data is then used to calculate the climb!
Climb
Total Climb is calculated by adding all of the ascents during your trip. This will basically tell you how far uphill you have travelled!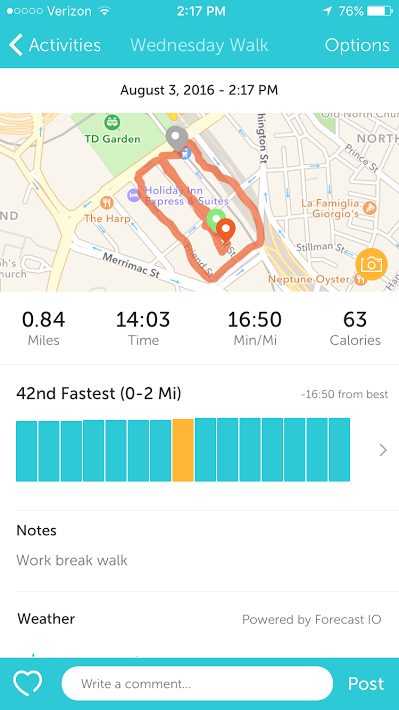 We want to note here that the 'Elevation' graph you see on your mobile device is the same as the 'Total Climb' graph on the website!
When we calculate the climb that you see in your splits, it is calculated a bit differently than the total climb. The climb you see below is the difference in elevation from the start of your split to the end of your split. In the chart below, for example, the climb for the first mile is -15 feet. This means that during the first mile, the elevation decreased by 15 feet overall.
*Because Runkeeper uses a third party service (Topocoding) to pull elevation and climb information, we are unable to adjust this data on our end. If you want to learn more about Topocoding, feel free to stop by their website here: http://topocoding.com/*