Follow the steps below to import GPX/TCX data:
Step 1: Record activity with device (e.g. Garmin/Polar)
Step 2: Download activity to supported application (e.g. Garmin Connect or Polar ProTrainer)
Step 3: Select workout and export as GPX or TCX to your computer
Step 4: Login to Runkeeper, click Log on the top menu bar, then choose activity type and click Next to add a map
Step 5: Select Upload Map
Step 6: Choose GPX or TCX file from your computer and click Next
Step 7: Enter activity details, and Save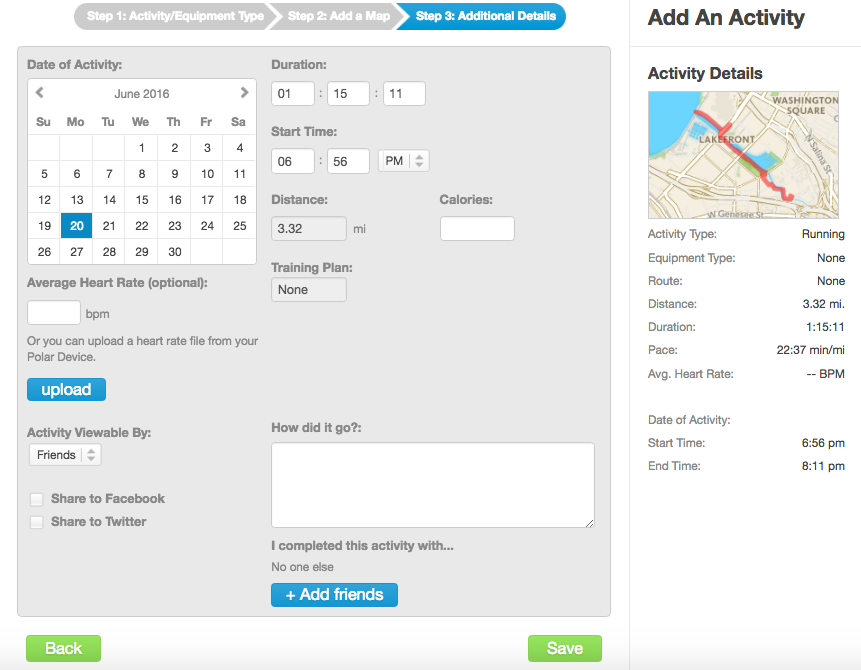 If you experience trouble getting accurate data from your GPX/TCX import, try using our partner app Fit2App.  Fit2App will take your Garmin or Polar data and sync it to your Runkeeper app!
***Note: Only GPX/TCX files with GPS data can be imported to our website at this time.