To export your Runkeeper data, follow the steps below to receive files in both GPX ("GPS exchange") and CSV format:
Log onto Runkeeper.com and select the Settings Gear in the top right corner
Select Account Settings
Scroll to the bottom of the page and click on the Export Data tab on the lefthand side
Select a "Starting Date" and "Ending Date" using the calendar boxes to export your activity data within that timeframe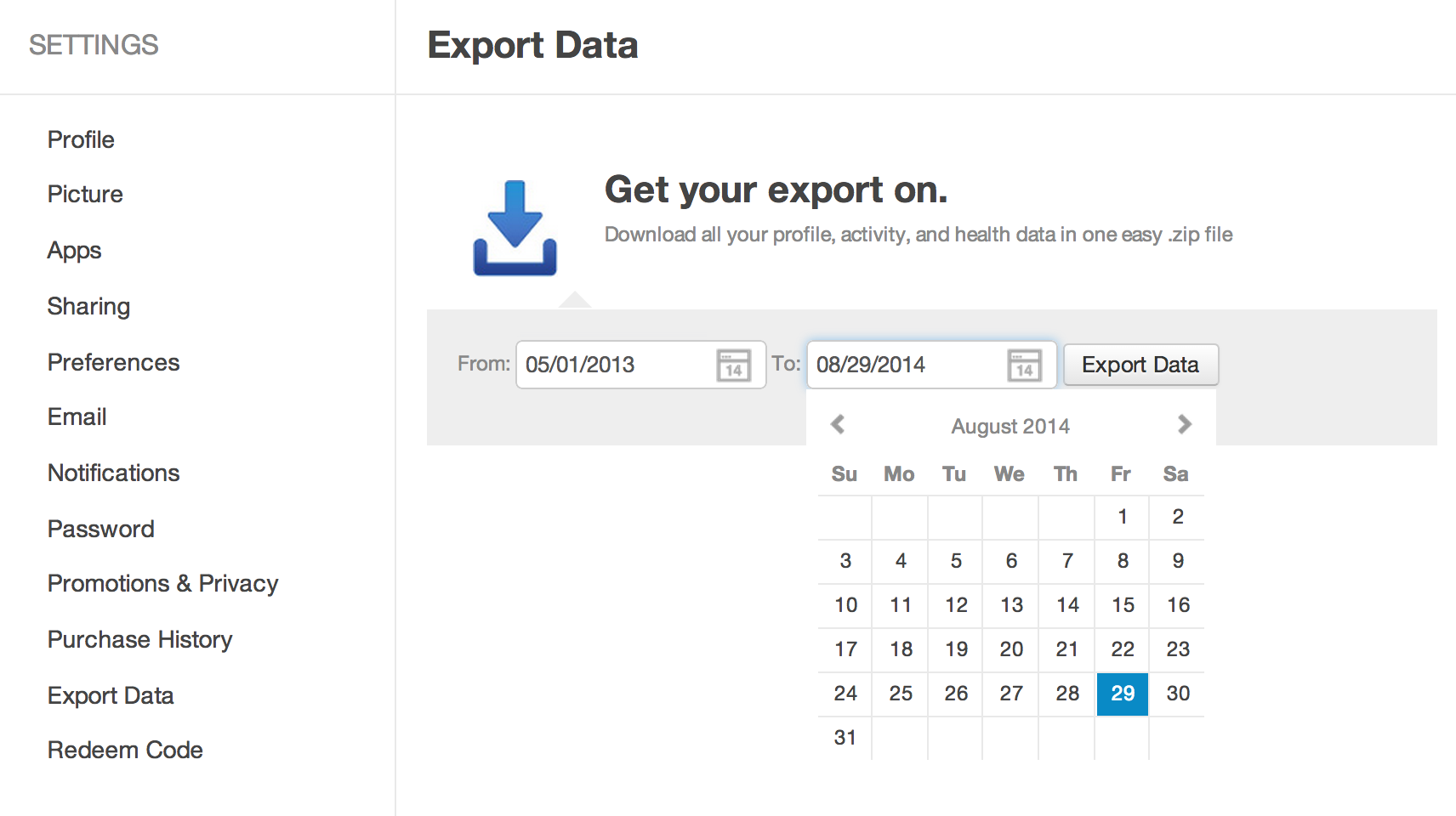 4. Click the button "Export Data" to complete the export process
5. Individual GPX activity files, along with master CSV files for cardio activities, measurements, strength training and sleep, will be available for direct download on that same page with a "Download Now!" button
6. Click on "Download Now!" and you will have all your files saved directly to your computer.
Please note:
GPX files from standalone Apple Watch activities aren't compatible with our exporting feature -- sorry about this!
Manually entered activities are also not exportable because of the lack of GPS data.
The export process can take a while. Just leave the page up and come back to it later. The page will refresh every 30 seconds or so until your data is available, then it will be available for 7 days afterwards.
Got more questions? Contact us at support@runkeeper.com and we'd be happy to help!