Changing Information on Runkeeper
Account Information
Log on to Runkeeper.com
Click on the gear icon located in the top right corner of the page
Click on Account Settings

The SETTINGS column on the left is your account control center
Here, you can update everything from your username to your privacy settings
Profile Information
There are two sections in your Profile Info Settings
At the top of this page, you can update your username and motivation

Writing a motivation is optional and is only visible on the website, not in the app. It's a small way you can personalize your fitness journey. For example: "My motivation is...to be healthy and strong." or "My motivation is...to run my first 5K." It can be anything you want to achieve!
If you want to change your profile picture, simply select the "picture" header right below profile in the settings control center
When you're done updating, click the green Save Runkeeper Profile

button
Changing Account Information on OneAsics
Login to your OneAsics account
Once logged in, select the Account option from the home screen
From here, select Edit Details to update your personal information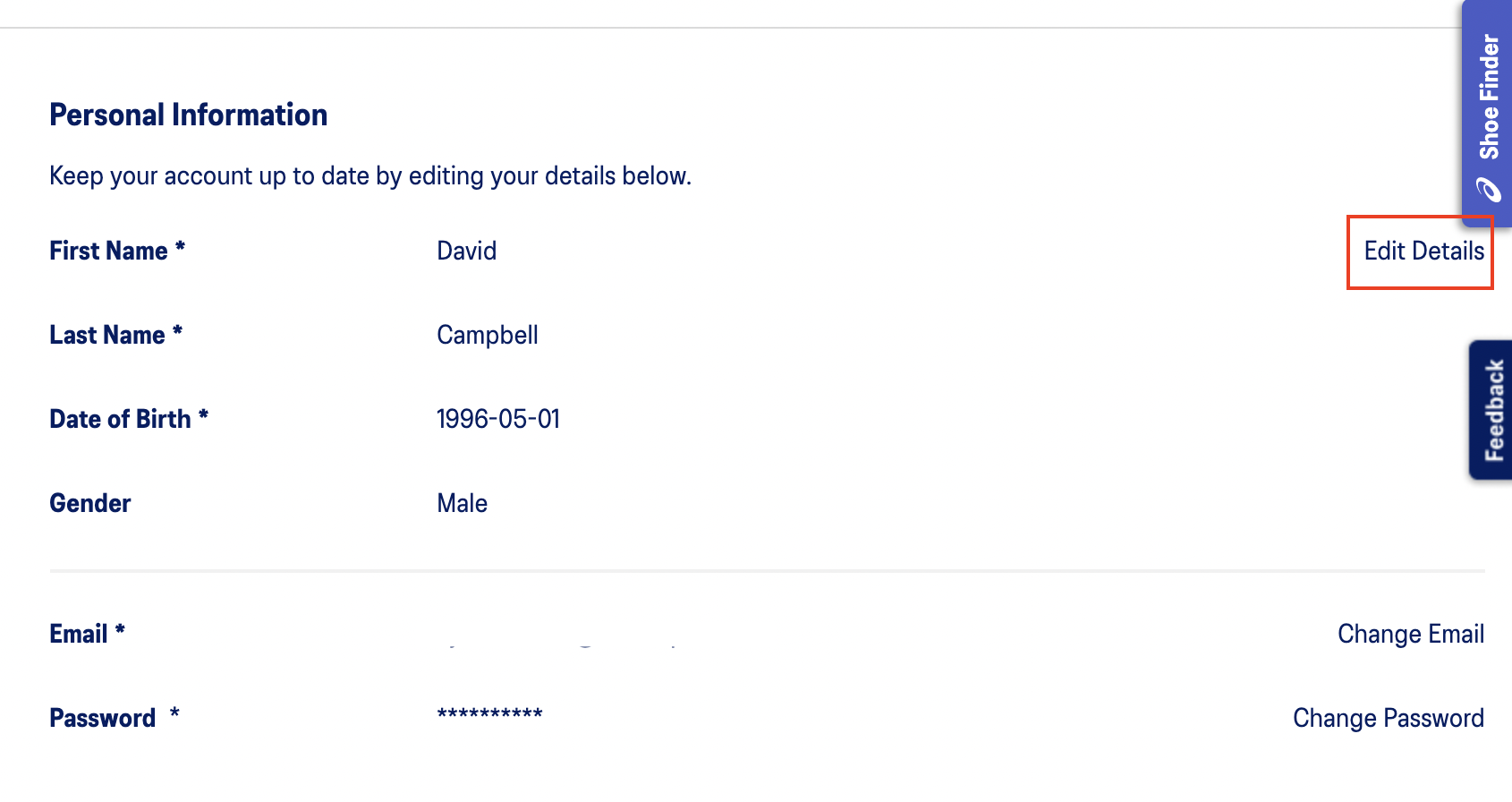 What is OneASICS?
To briefly summarize, it's our single sign-on feature that connects all your ASICS accounts (both ASICS fitness apps and ASICS shopping) to one username. This way, you don't have to remember multiple usernames and passwords. For example, if you also shop on ASICS.com, you can do so using the same user credentials you use with Runkeeper.
For more information about OneASICS, see our FAQ page here and if you want to learn more about your OneASICS benefits, click here.
Have more questions? Reach out to support@runkeeper.com and we'd be happy to help!