iPhone
1. Go to your "Me" tab in the app and tap on the settings gear in the top right corner
2. Scroll all the way to the bottom of the settings screen and select Log Out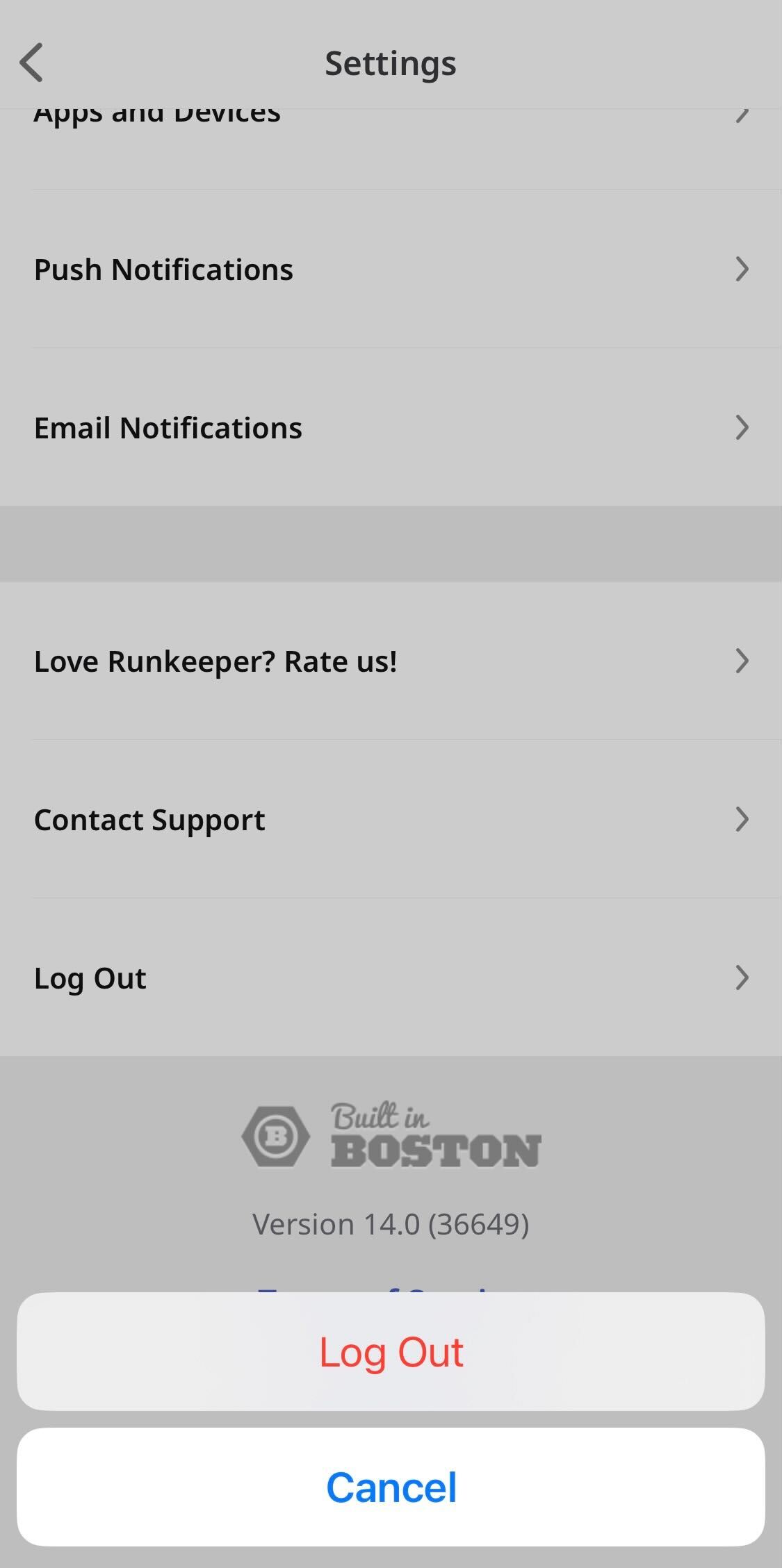 Android
1. Select the three horizontal lines at the top left corner of your app screen and a sidebar menu will appear.
2. Select the gear icon marked "Settings" at the bottom of the menu.
3. Scroll down to the bottom of the "Settings" page and select the "Log Out" option at the bottom of the screen.
Website:
1. Go to Runkeeper.com.
2. Find the gear icon located in the top right of the page.
3. Hover over the gear and click the Log Out button.