To manually post an activity on the Runkeeper Website, begin by clicking the Log button on the Runkeeper home screen. After doing this, there are 3 steps required to manually post your activity.
Step 1
In Step 1, you can select what kind of activity you completed. If you don't see your activity type, click the "See More" option.
Step 2
In Step 2, you can choose your map settings for the activity. This step allows you to plot a map, upload a map, or select no map. During this step, you can also select whether or not your activity corresponds to one of your Routes or Races by selecting the appropriate route or race from the drop down menu on the footer of Map. To learn how to plot a map, click here. To learn how to import a map from a GPX/TCX file click here, or to learn how to import from a Garmin device click here.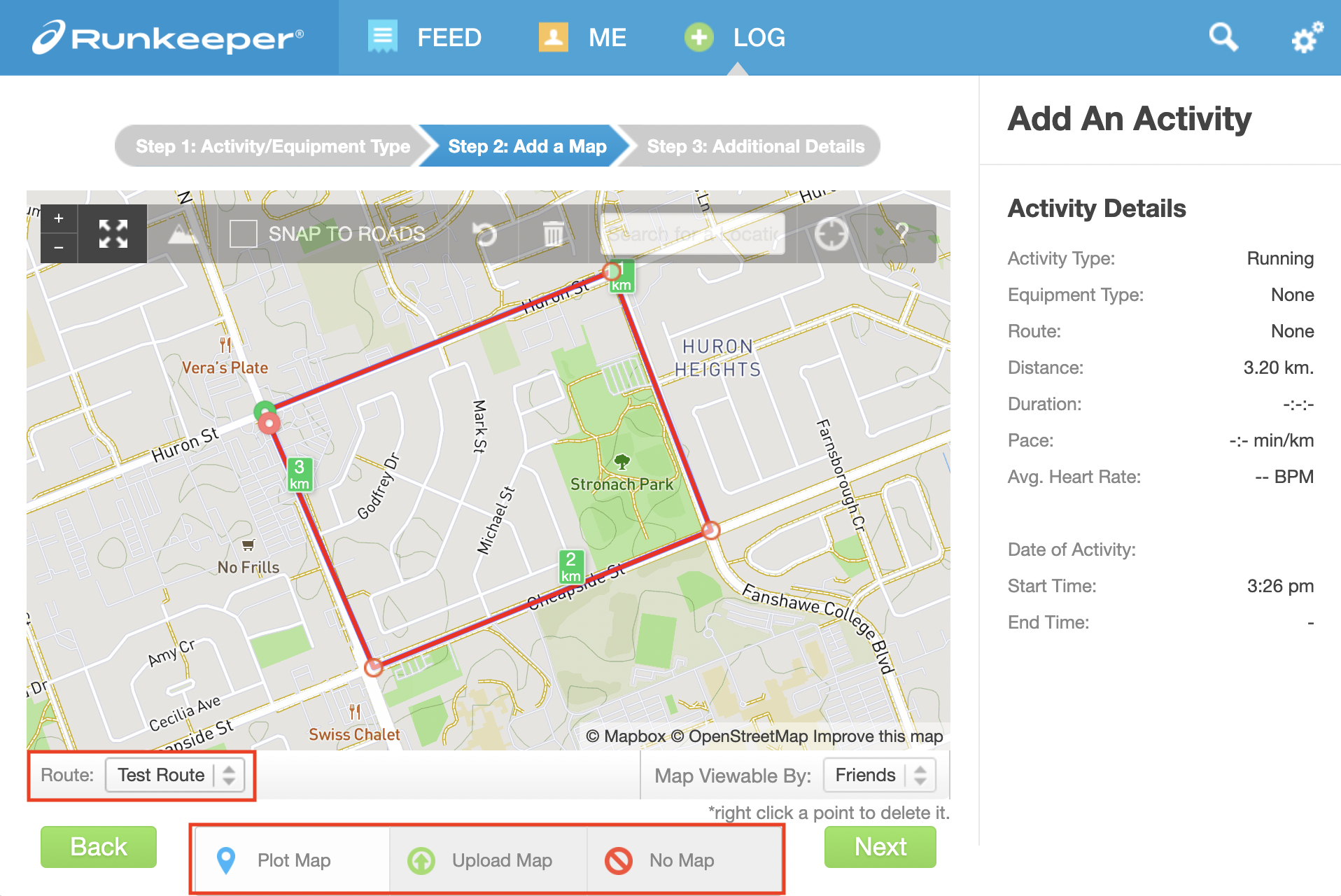 Step 3
The last step allows you to provide additional details about the activity. Here, you can then enter the Date, Duration, Start Time, Distance, Calories, Average Heart Rate, Equipment Type (only for walking and running activities) and any notes about how the activity went as well as an option to tag friends you completed the activity with. The more information you enter, the better reference you will have for future analysis!
Once you have entered any desired information, click Save and your activity will be added to your profile.
Trying to post an activity from your Mobile Device? Click here to find out how!