To link third party apps/websites/devices to your Runkeeper account, head over to Settings under the gear icon in the top righthand corner of your Runkeeper.com homepage. Then scroll down until you find Apps on the lefthand side.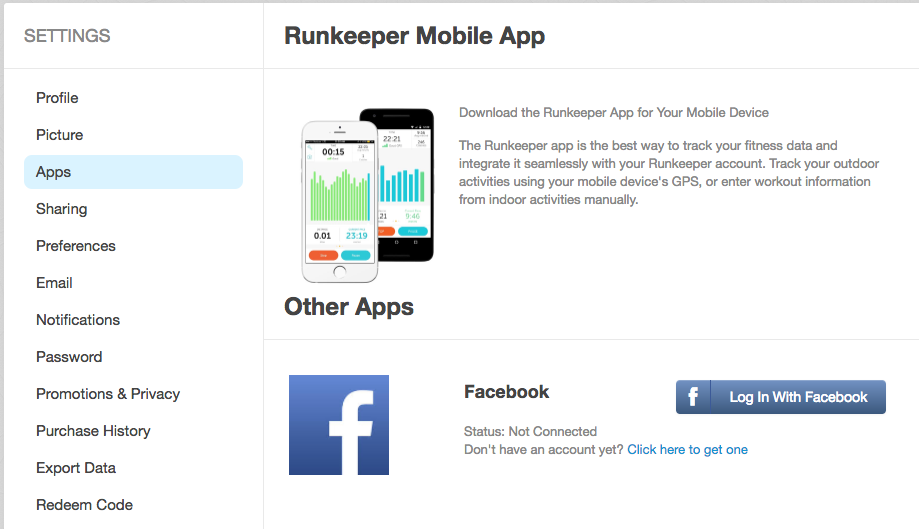 Click the blue Connect To or Log In With button to the right of the App icon.
*You'll want to allow permission to connect Runkeeper and the desired app/website/device. Depending on which one you choose, you may be asked to 1) sign into your existing account on their website, 2) sign up for a new account with them, or 3) download the app for your mobile phone if you haven't already.
You will have the option to "Deny" or "Allow" access to your app of choice. By clicking "Allow," the app will have permission to connect with Runkeeper!
From there, you will be able to see all your connected apps, and be able to disable or remove them. You can do that by clicking the Disable Application Access link.