Setting up a Goal on iPhone
Head to your Me Tab
Click "Add a Goal"
You have the option to set up your own goal, or we can help you set a goal using Goal Coach!
If you choose to set your own goal, select the goal you would like to set up.
Enter your goal details
Select the button "Set Goal" and get moving!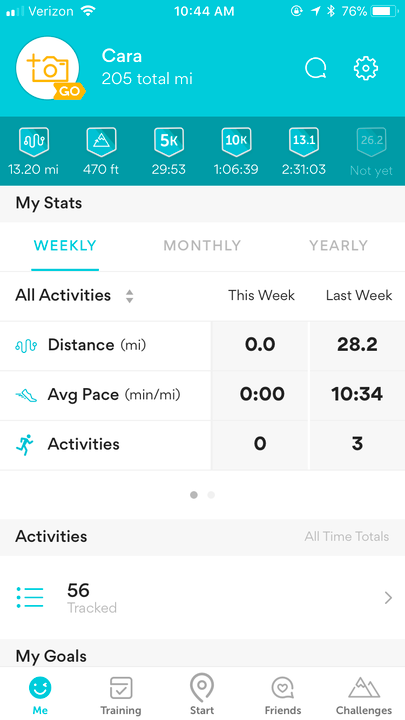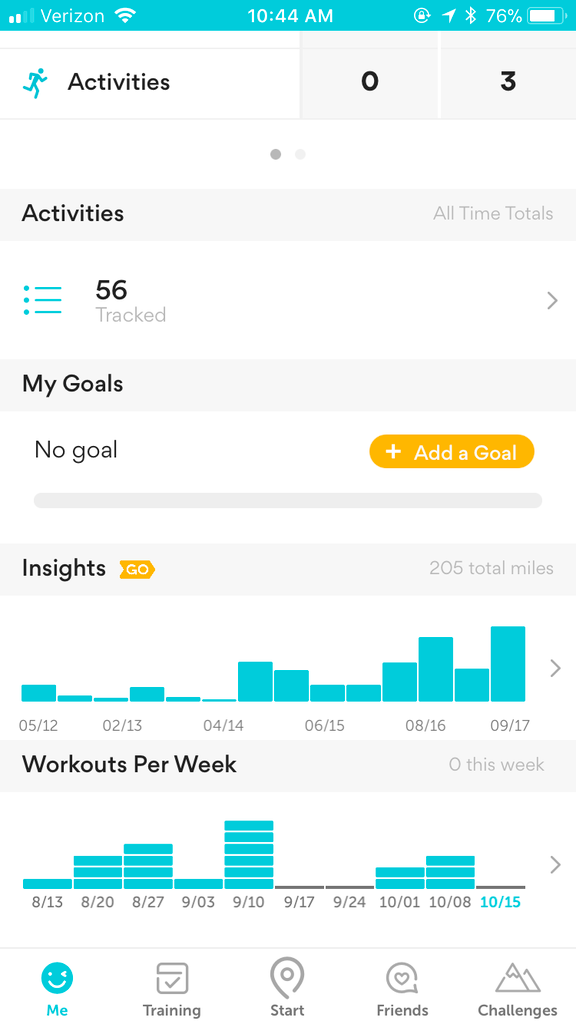 Note: If you already have a goal set up in a category, it will appear dimmed in the list.
You will see an activity type with a strikethrough if you already have a goal in progress with that exact activity and goal type. You can only have one goal of each activity and goal type at once (for example, you cannot have two total distance running goals of 50km and 100km at the same time).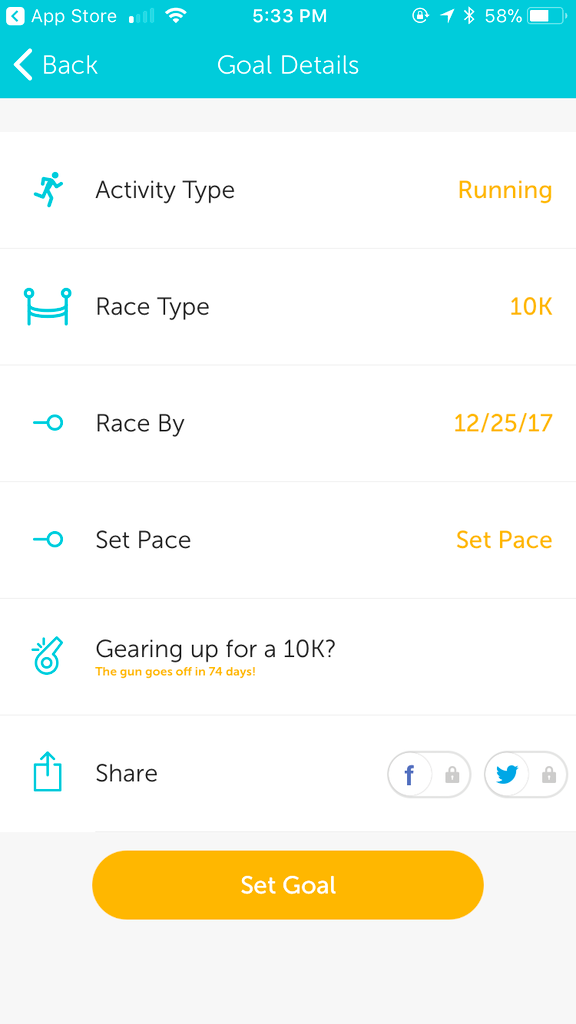 **For Weight Goals: The goal screen will let you know if your goal is easy, doable, or really hard based off of general weight loss metrics. Feel free to ignore this messaging and set up any goal you choose. We just want you to be successful in your goals by helping them set up manageable timeframes!**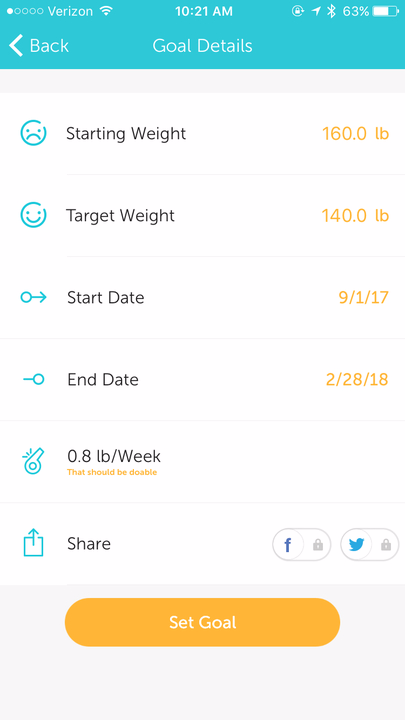 If you're setting multiple goals...
1. Once you open the Me tab, you'll see your current goal under "My Goals"
2. Tap the yellow Add button and you can add a new goal!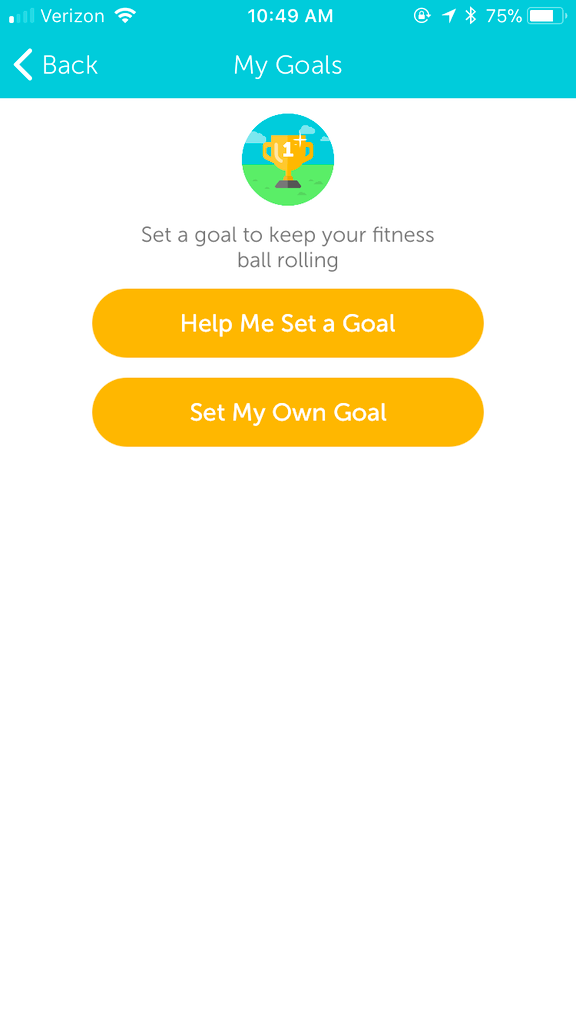 Runkeeper Go members only:
Under Goal Insights, you'll be able to see advanced insights into your goal progress. Using your current data, Runkeeper can inform you if you are on pace to reach your goal or if you should adjust! If you have multiple goals, just swipe and you can see insights for each goal!
3. Select the goal you are trying to achieve from the list
Setting up a Goal on Android:
1. Head over to the 'Goals' tab
2. Click on SET A GOAL!
3. Select the goal you are trying to achieve from the list
4. Set the 'Start Date' (the default date is the date you are doing this) and 'End Date'
5. Press the 'SET GOAL!' button
6. Want to learn about what goes into making a personal training plan? Select 'LEARN MORE'
Just want to skip ahead to your 'Goals' page? No problem, select 'NO THANKS'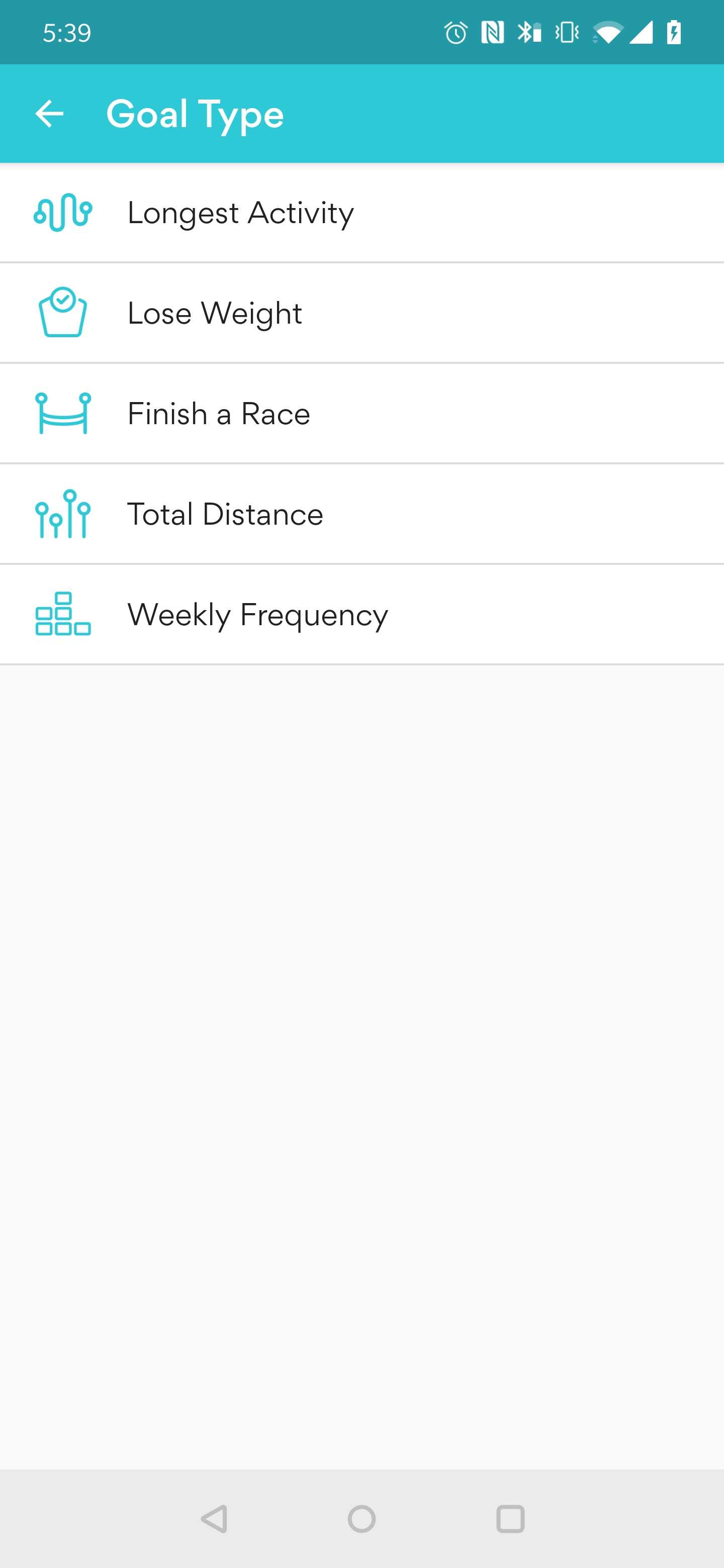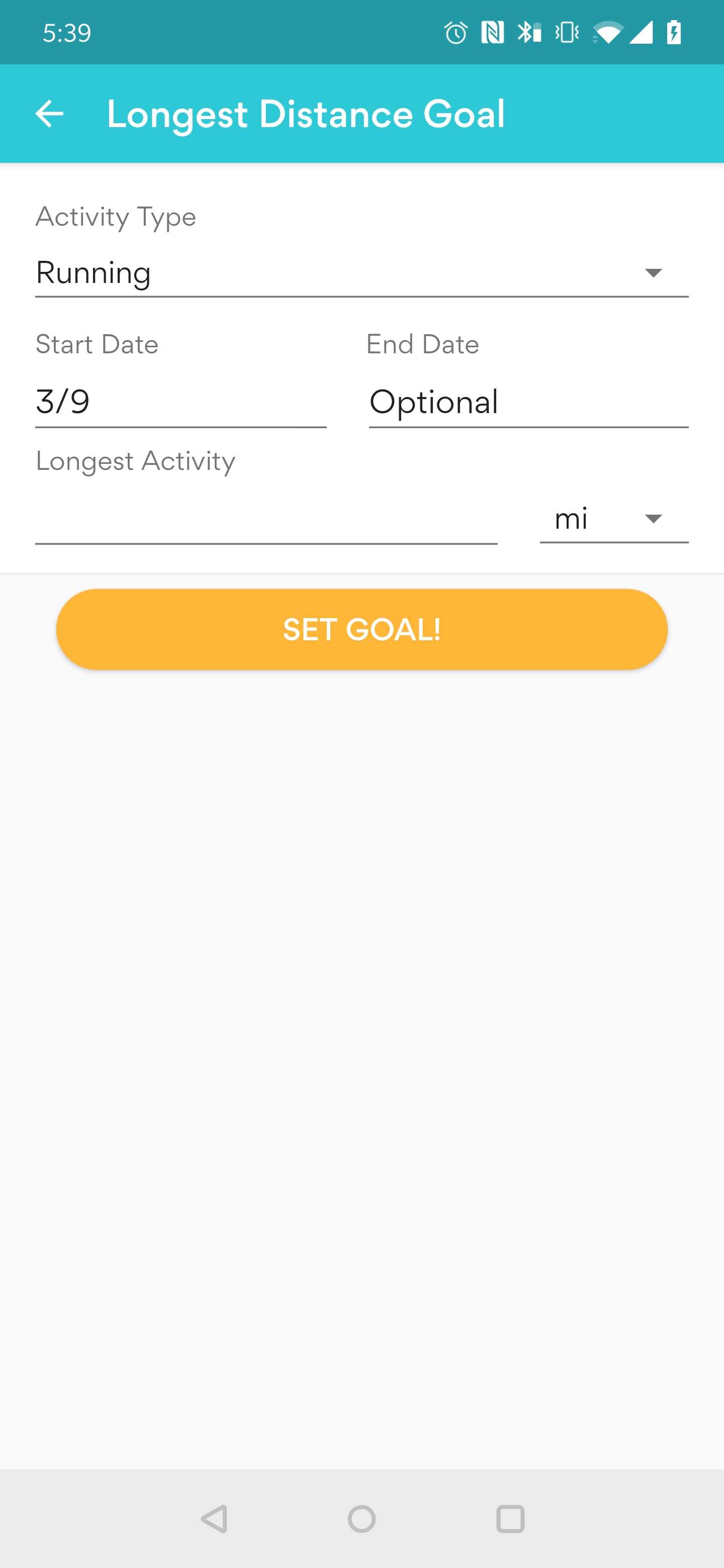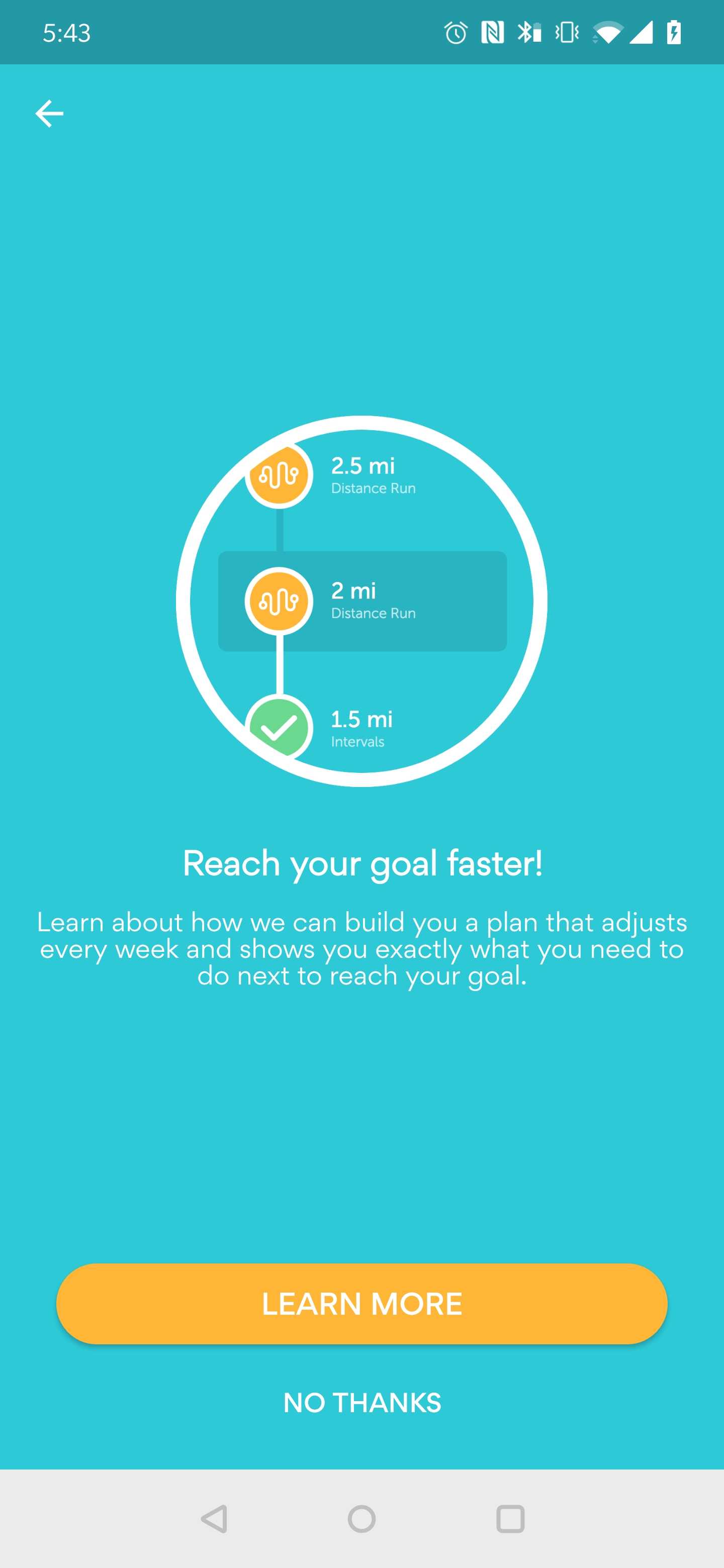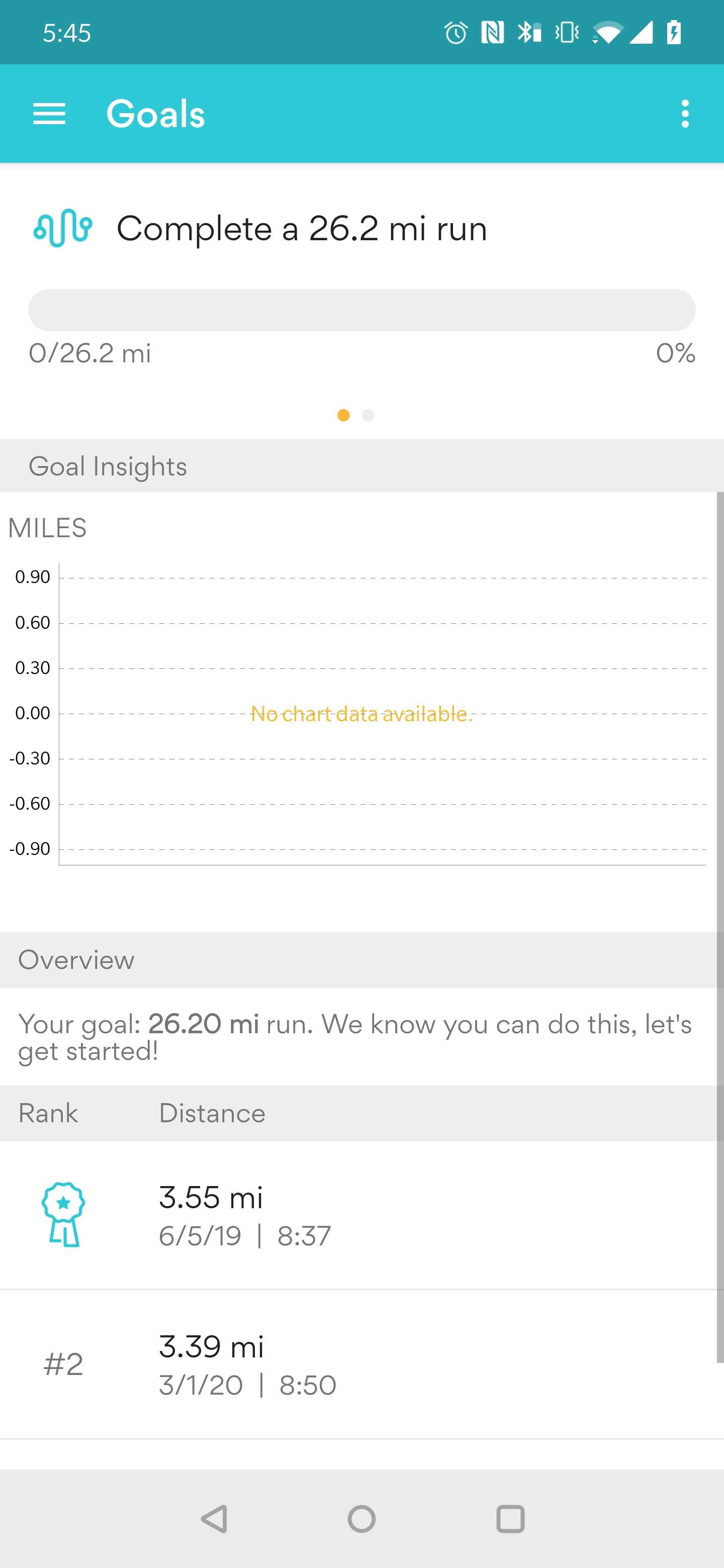 Adding a Goal on Android:
Navigate to your current Goals in the app.
Click on the Options button (three vertical dots in top-right hand corner)
Select Add A Goal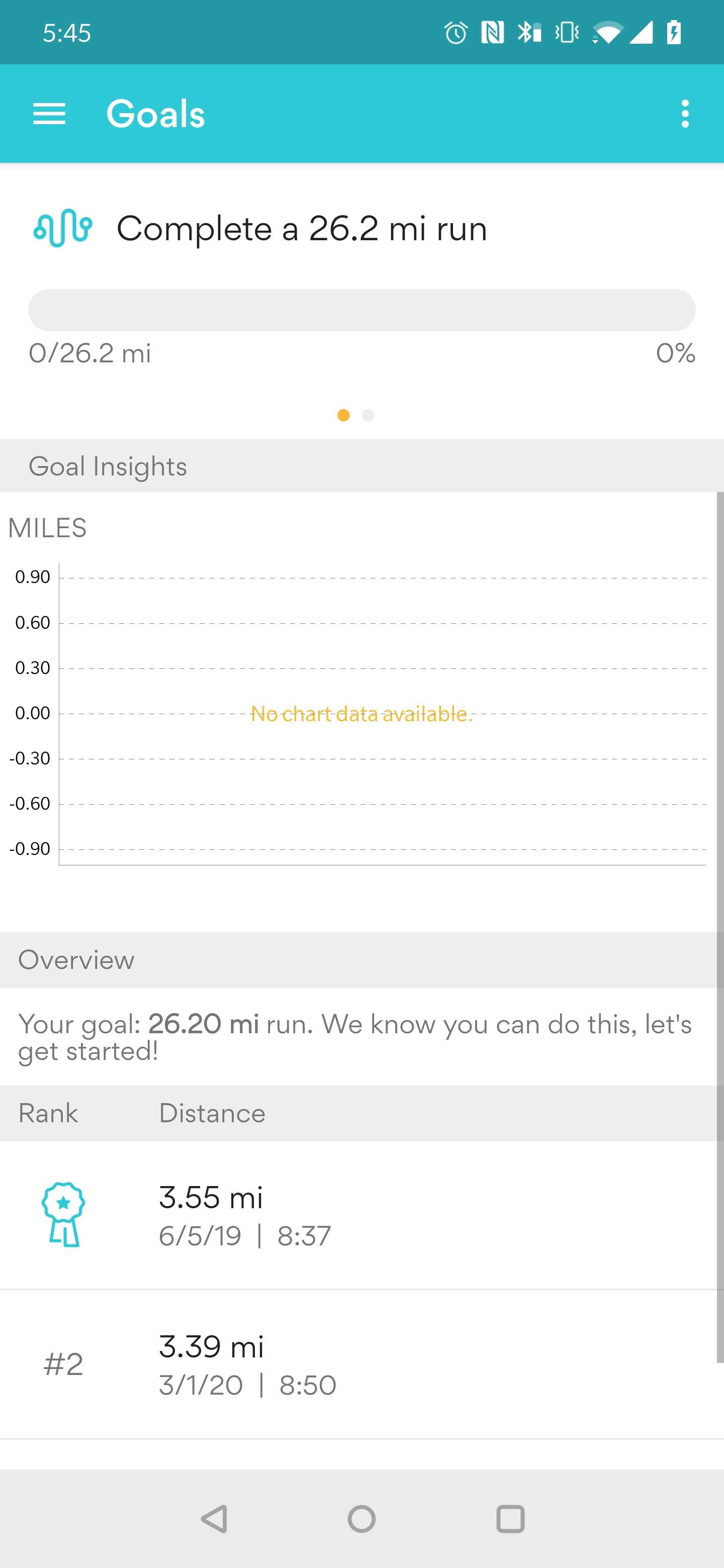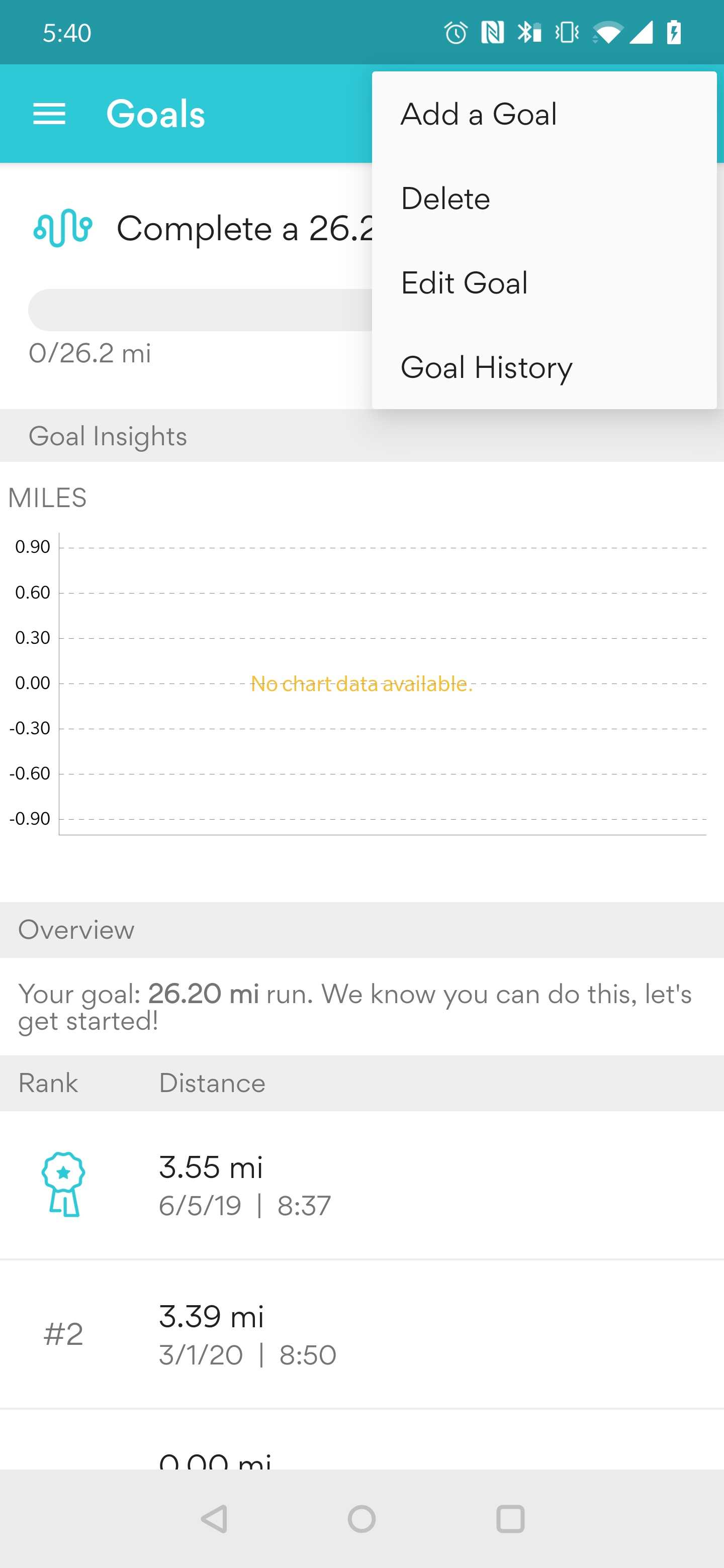 Web
Login to your account and click on the 'Me' tab at the top which will bring you to your Runkeeper Dashboard
Click the green 'Add New Goal' button. If you do not see it there, click the right arrow until the goal button appears
Select the type of Goal you would like to set
Select the type of Activity for your goal
Set your 'Start Date' and 'End Date' and any other information necessary for that Goal Type
Click Next and review your Goal information
Press the green 'Done' button in the bottom right corner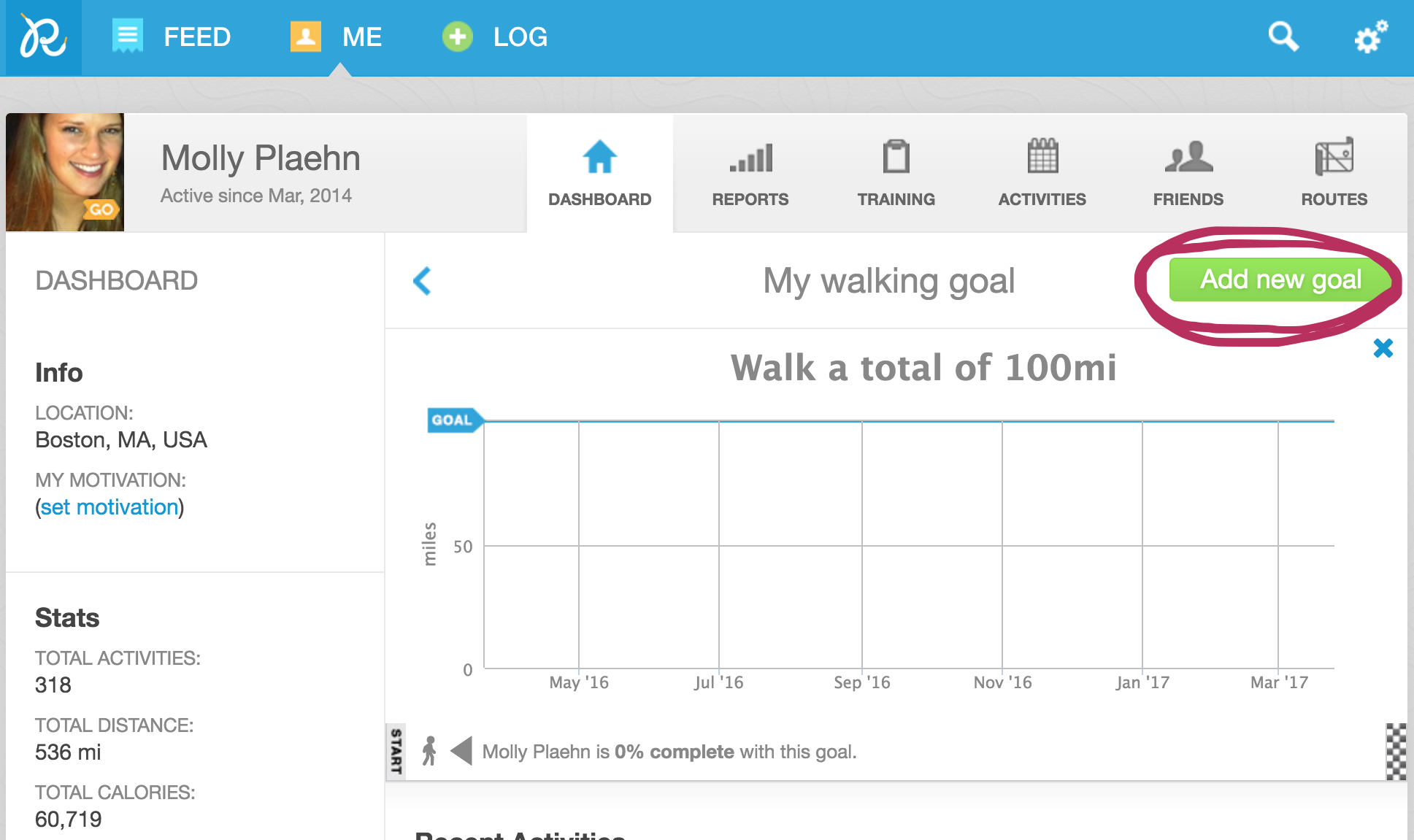 Common Mistakes:
Many users want to set up a cumulative goal but instead set up a single distance goal. For example, they want to run 500mi in the next year, but instead set up a goal to go for a 500mi run
When setting up your cumulative distance goal on the app, select "Total Distance" not "Longest Distance"
When settings up your cumulative distance goal on the web, select "Cumulative Distance" not "Distance"