Is the weather keeping you from doing activities outdoors? Are you super sad you can't track these activities with Runkeeper? Well fear not! We've now introduced Stopwatch Mode to Runkeeper on both iPhone & Android!
How Does It Work?
1. Tap on the Activity cell which will prompt the Activity Card where you can toggle on Stopwatch Mode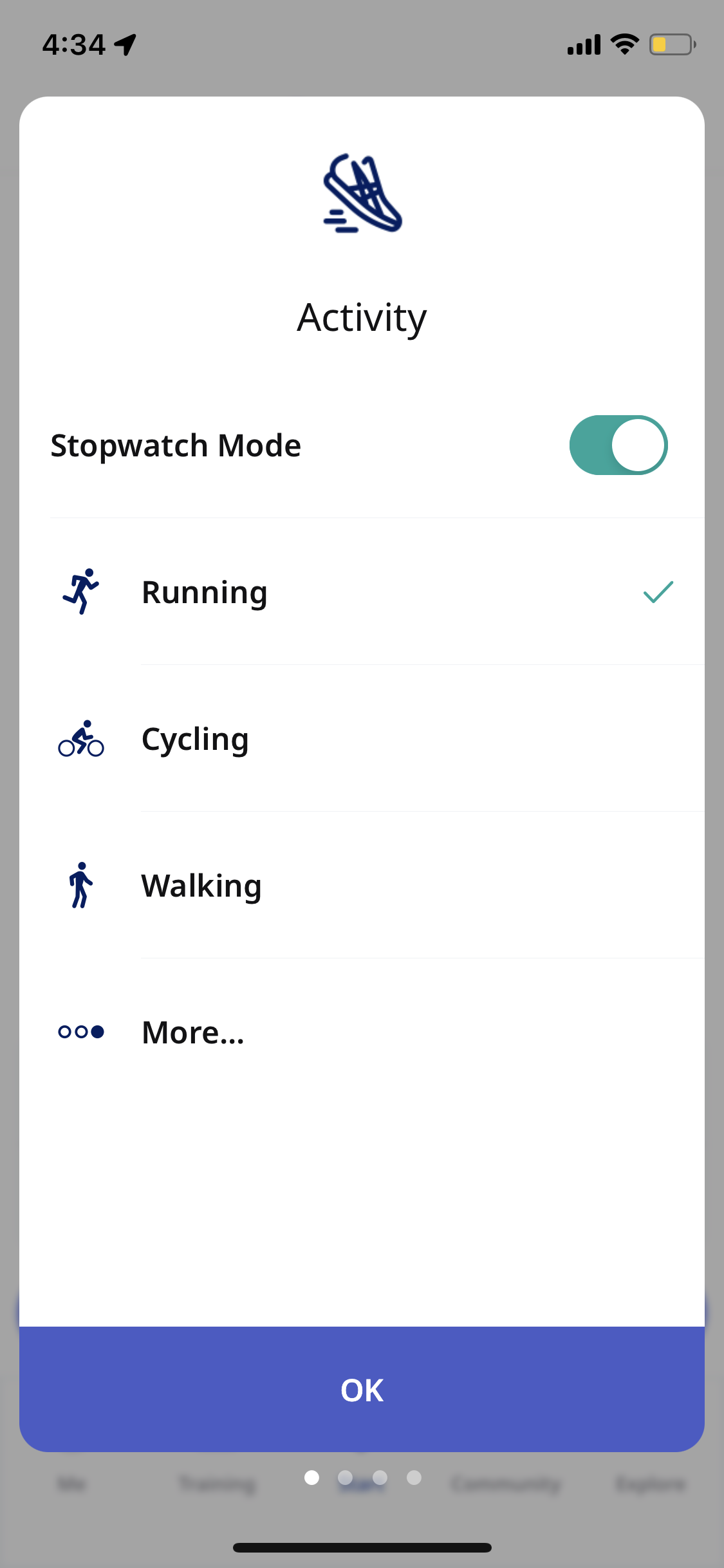 2. Once that's toggled on, just make sure the Activity type you want to track is chosen from the list below and tap OK
3. The tracking screen will then switch over to Stopwatch Mode, and you'll be all set to begin your activity
4. When you're done tracking your activity, click the 'Pause' icon then click the 'Stop' icon then 'Yes, I'm done' and you'll be directed to the activity Save screen
5. From within the Save screen you can add your activity distance straight from the treadmill
6. When you're done adding your activity details, just click 'Save Activity' and you should be good to go
What If I Don't Want Stopwatch Mode Anymore?
No problem! You can switch out of stopwatch mode from the Start screen. You can even do this during your activity!
1. Click the icon in the bottom right corner of the tracking screen
2. Turn the Stopwatch Mode toggle to the 'Off' position
3. Enjoy your GPS tracking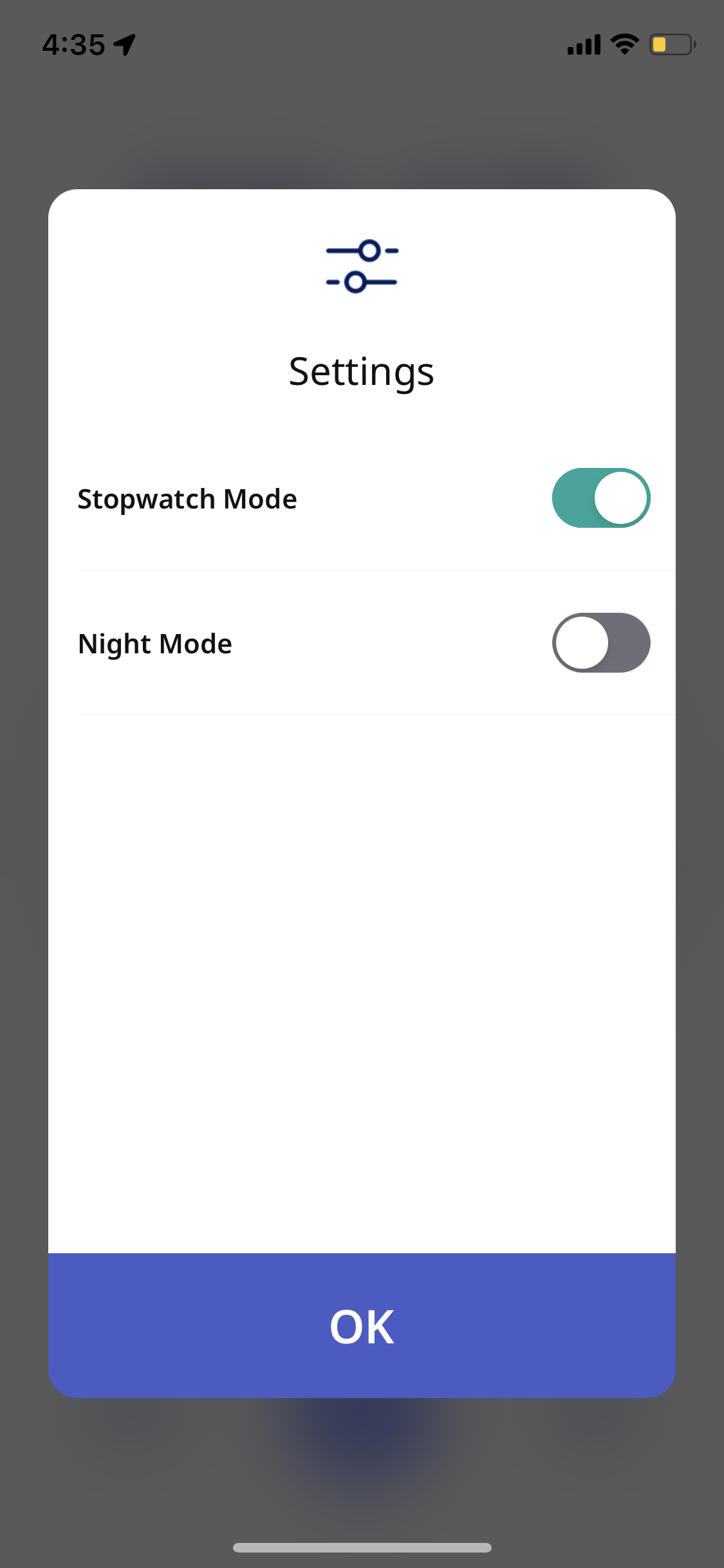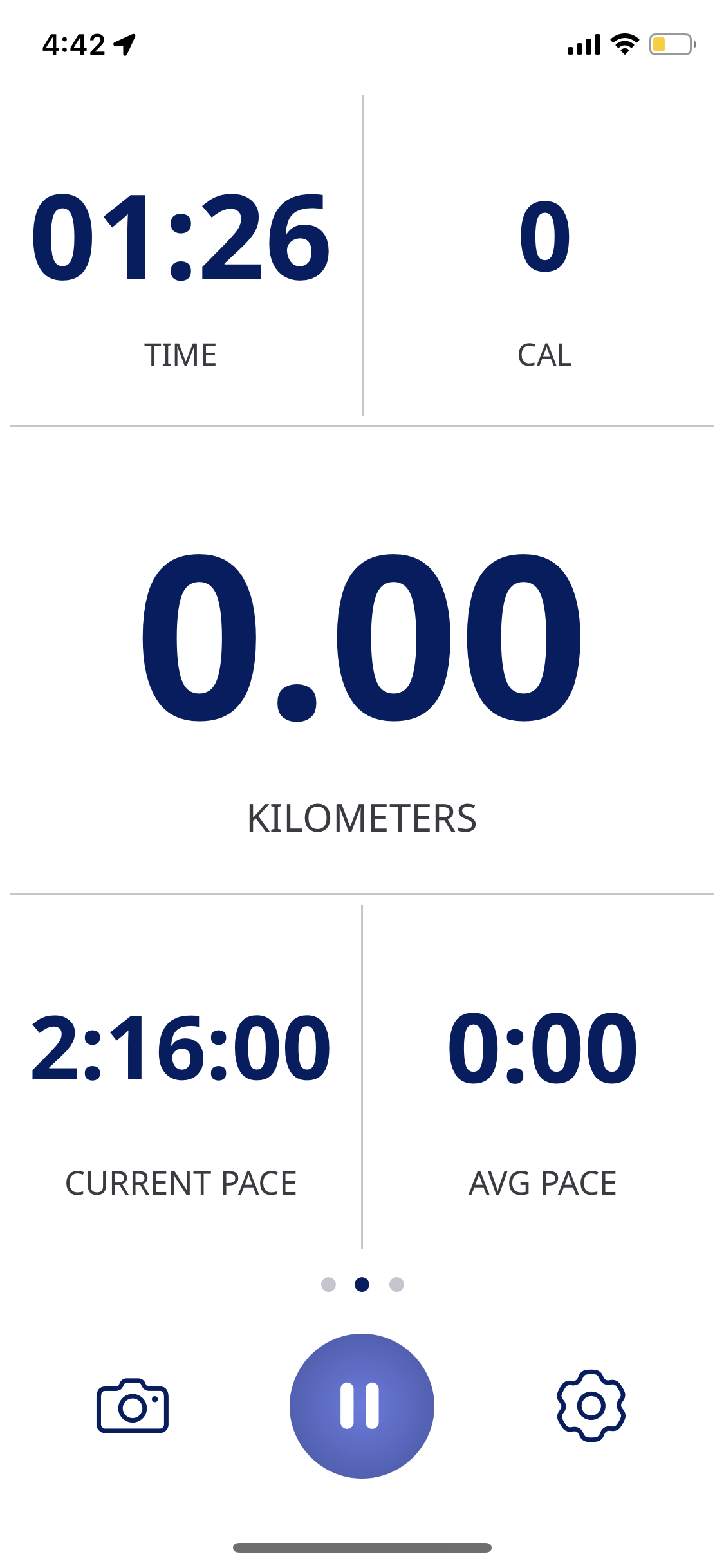 Please Note: At this time you cannot add a route or live broadcast to an indoor tracked activity.