This feature is part of our Runkeeper Go offering.
Formerly called "Prescribed Workouts."
How are these plans different from our personalized training plans?
"Running For Exercise" workouts are great for both beginner runners or those who wish to maintain a fitness regime when they're not training for a race. This training offering doesn't have end dates, as the workouts are designed to help you stick with your routine and continually improve! *Note that if you're looking to trace for a race, you'll want to choose a personalized training plan instead.
How do they work?
It's easy - Under 'Training' select 'Running for Exercise' on iOS or 'Build Me a Custom Plan' on Android. Next, fill out a quick series of questions about your current running ability; based on your answers we'll create a set of workouts each week designed just for you! We'll surface a new schedule every Sunday based on how many workouts you completed the week before.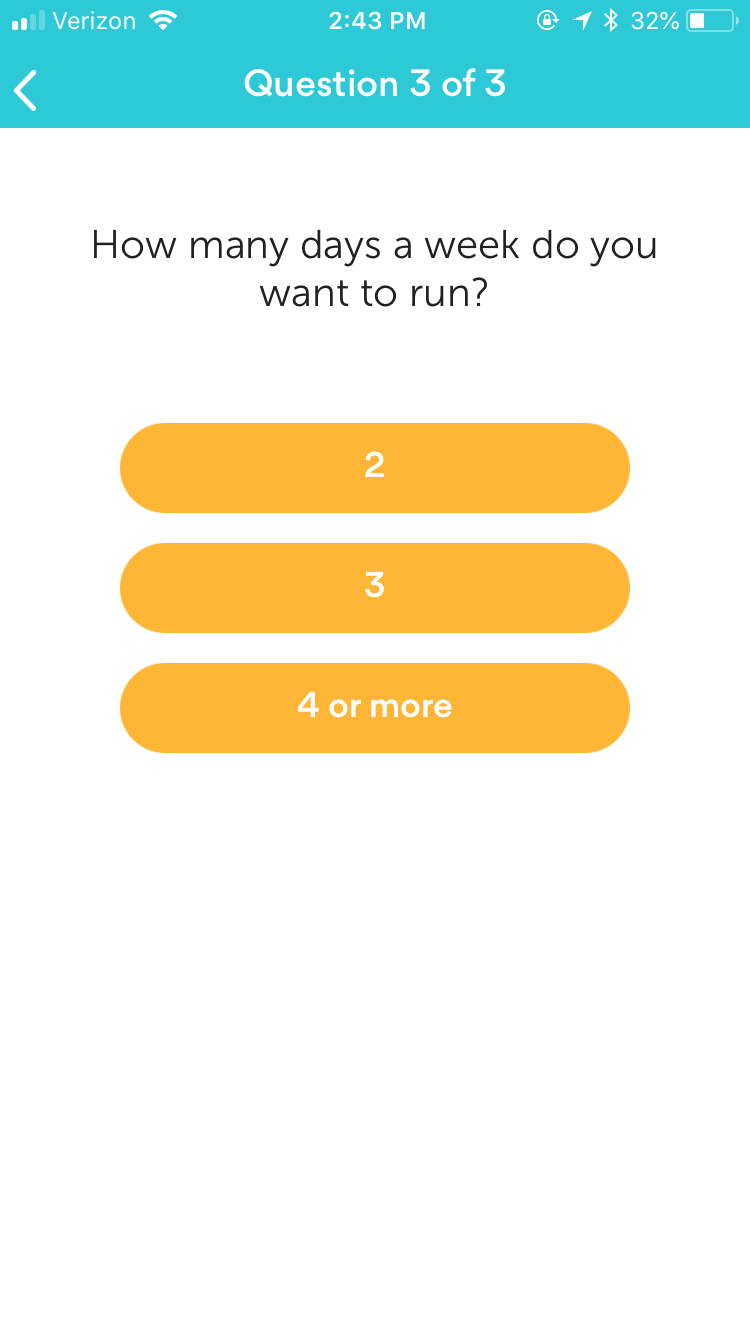 Once you have your weekly workouts, the next step is to start tracking! Each Sunday we'll update your workouts and we'll show you a handy overview of the weather for that week, so you can decide which days to complete your workouts.
Complete a workout
1. For each workout, you'll have the option to set a reminder, which will send you a push notification at your specified date & time. (iOS will give you the option to scroll through dates, and Android will give a calendar option for date and clock option for time.)
2. Once you get your reminder, it's time to start tracking! Press Select this Workout or Mark as Complete (check mark on Android) on the next screen.
3. Once you've selected the workout, you'll be redirected to the Start screen, where you can begin tracking your activity!
4. After you've finished & saved your activity, head back to the Training tab to see your completed activity!
*Important note: At this time, you cannot associate a workout to your "Running For Exercise" plan after you've completed it - you'll want to select it beforehand. If your workouts are not associating, please email support@runkeeper.com.
Troubleshooting Tips:
If you are unable to join a "Running For Exercise" workout plan, you might already be enrolled in one of our pre-built plans. In order to use these workouts, you will first need to abandon your training plan.
The workouts can only be completed if you track your activity in the app or press the "Mark Complete" button to manually log an activity in the iOS app. They cannot be completed with third-party activities, GPX imports, or manually logged activities created in the Android app or on Runkeeper.com at this time.