Not on iPhone? Here's the article for Android.
At Runkeeper, we know the value of community. We've introduced this feature as a way for you and your friends to join groups and inspire each other to get out the door and hit the ground running.
Getting Started
- Go to your "Challenges" tab in the app.
- Scroll down to the bottom of this screen and tap on "Create a Running Group."
- Once you've created a Running Group it will show up in your active challenges. Check out the video below to see how it works: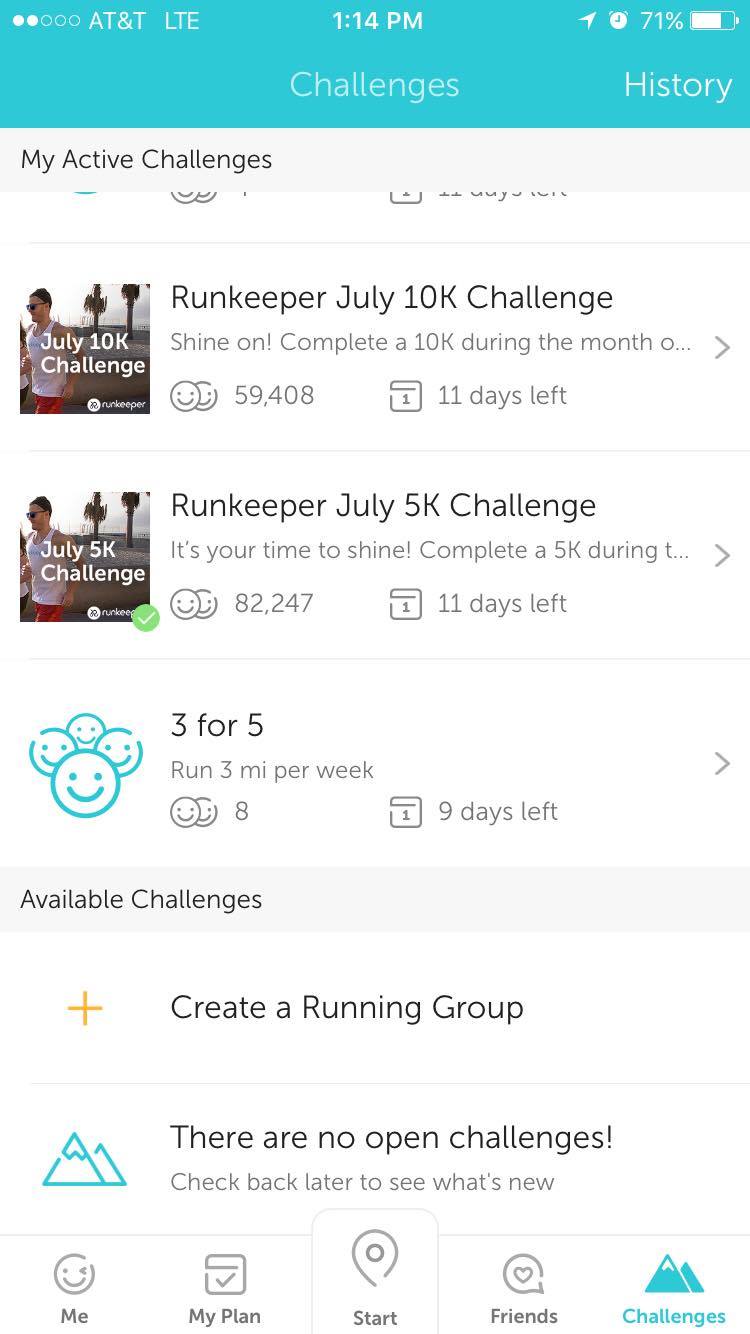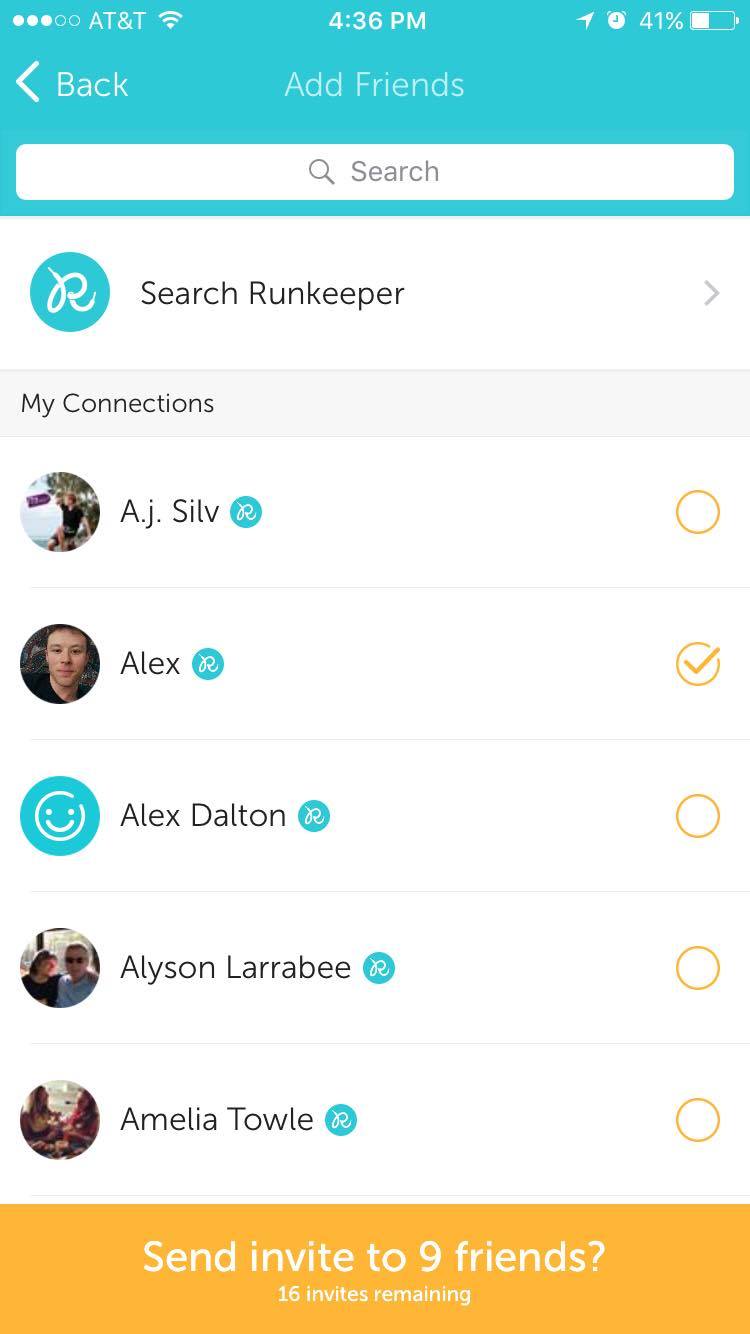 You can visit the chat room to start motivating your friends to get going (or talk smack). Use the toggle at the top of the screen to check in on your progress to see how you're doing compared to the rest of the group. When your running group reaches the end point, you will receive an email with a quick summary of how everything went!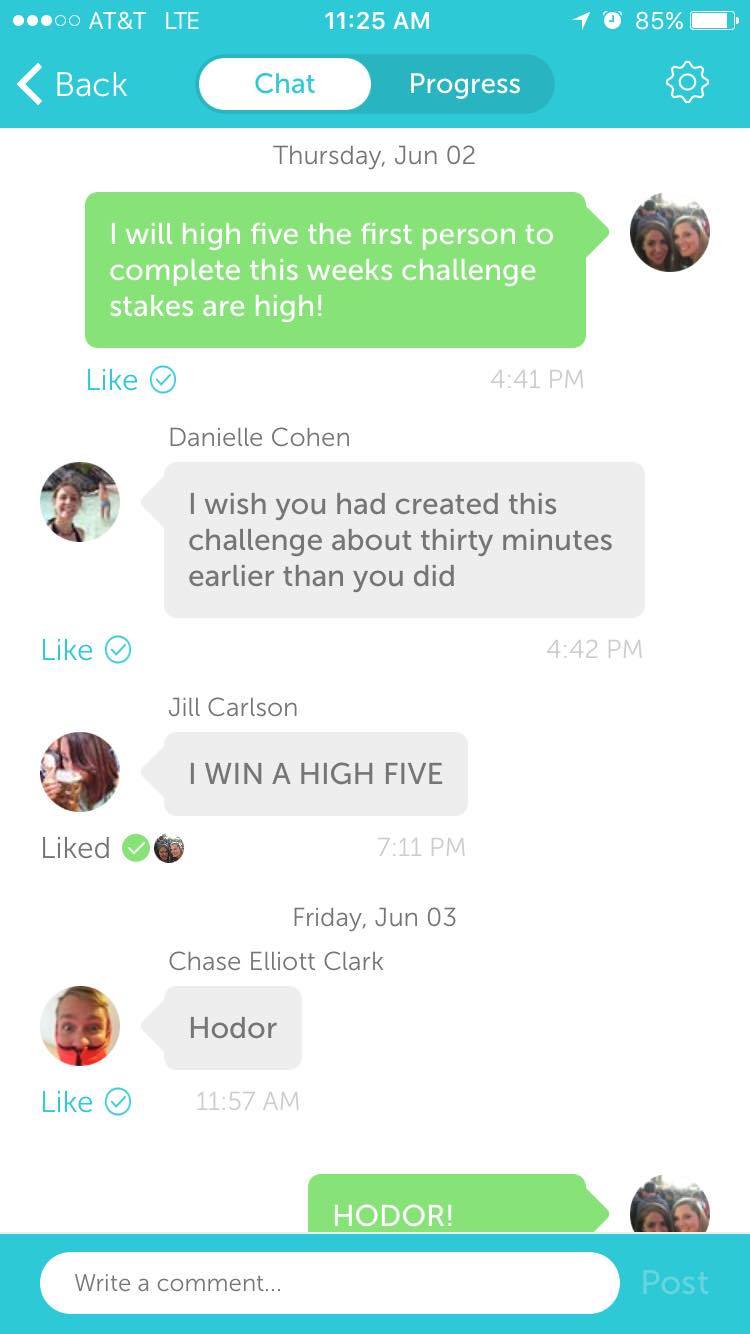 Rethinking the last Running Group you Created/Joined? Tired of Notifications?
No problem! Just tap the settings gear in the top right corner of your screen and select the button that says "Leave Group." You can also turn off your notifications on this screen, just make sure the toggle is off. If you'd like to invite more people this is where you can do that too!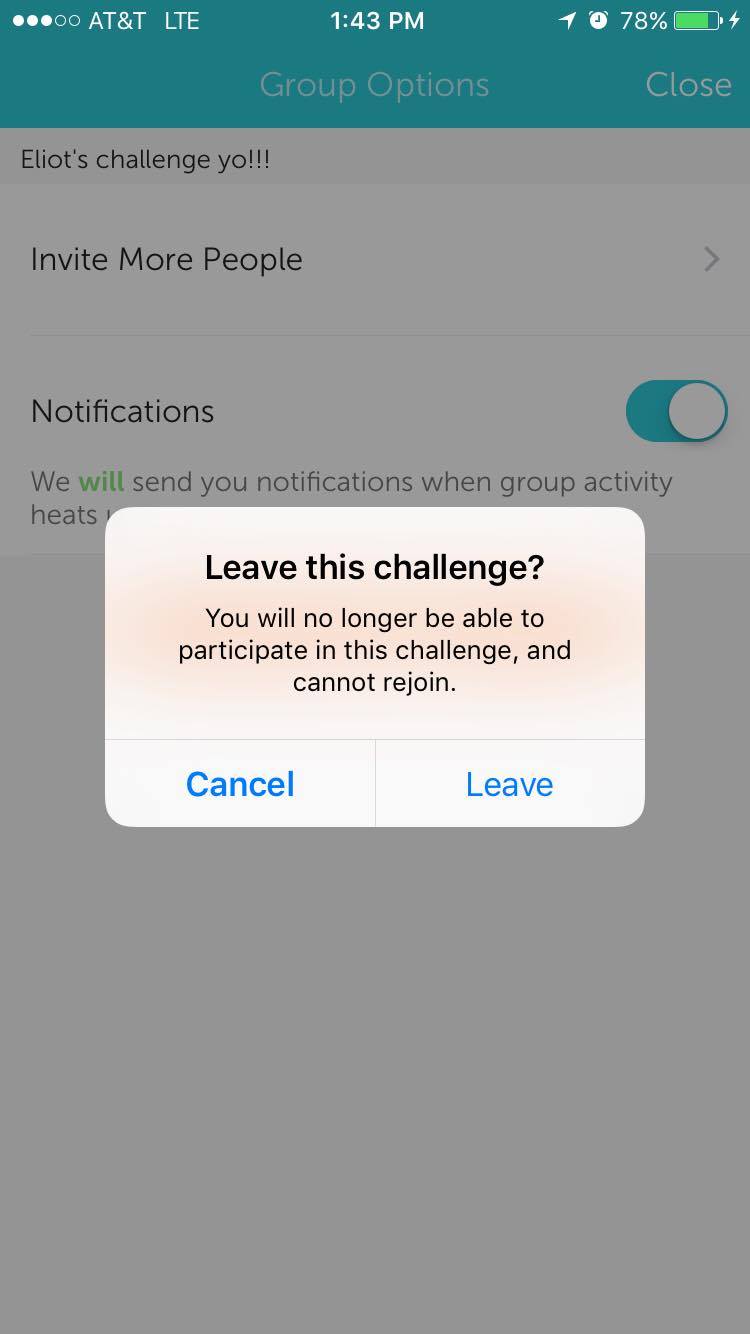 Important Things to Note:
These groups can only be made for Running

You can only invite 100 people to your Running Group

Once you leave a group you can't rejoin

Your running group starts the day you create it, you can't select a date other than today

You can create/join as many running groups as you'd like!

To invite someone to a Running Group who isn't your friend make sure you type their email address into the search

Any running activity you complete is eligible for your Running Group progress, you don't have to select anything in the app to complete the requirements
Need some inspiration for your first Running Group? We've got a whole list of ideas here.