Great news Garmin users! In addition to establishing a connection between Garmin and Runkeeper online, you can now set that up inside the phone app as well! 
First, open the Runkeeper app on your phone and select the following;
Me tab
Settings (the gear icon)
Apps, Services, and Devices
Tap on Garmin Connect 'Not Connected'
Enter your Garmin log-in credentials. After signing in, you'll be brought back to the Apps, Services, and Devices page where Garmin should now be reflected as 'Connected'!
iPhone: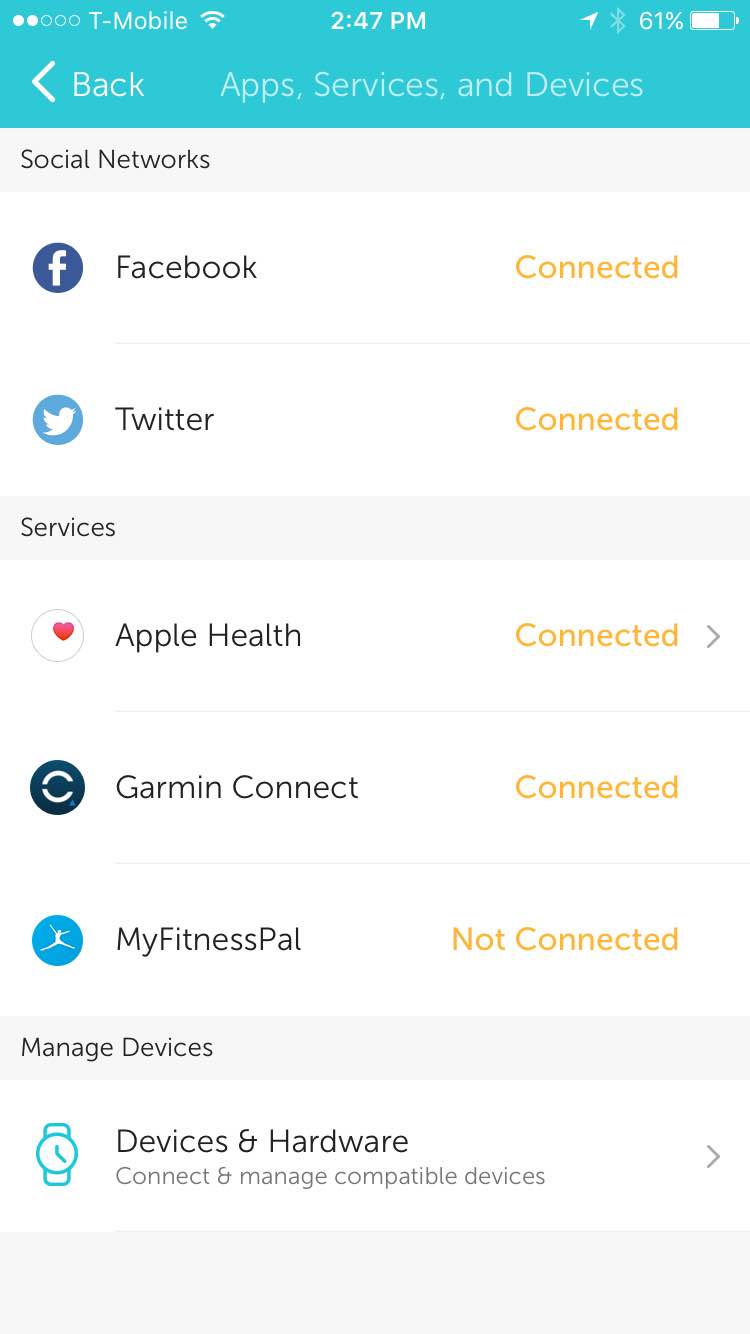 Android:

Once you've connected your Garmin Connect account with Runkeeper, future syncing will be automatic! The next time you track an activity after connecting, the last 30 days of activity history will be automatically imported into Runkeeper and any additional activities will sync as soon as you sync them with Garmin Connect!
Important Note:
The automatic syncing process works by Garmin devices sending us their Fit Files. Those types of files are the only ones that will be carried over automatically. Certain, older Garmin devices default to TXC/GPX files when syncing, and won't transfer over automatically. You can tell whether or not your device is sending us TCX/GPX or Fit Files by selecting the activity in Garmin Connect, and exporting the 'Original File'. If that file exports into a Fit File, then activities from that device should sync automatically. 
Both GPS and indoor tracked activities will sync over from Garmin Connect