New to running and not sure where to start? Ready to mix up your training but need some more motivation? Look no further! The My First 5k plan is a unique training option that leads you through a series of coached audio workouts led by ASICS Frontrunner Coach Erin.   
You might have come across this program if you are new to the app and new to running, but this program is available for all users by signing up through Training tab of the app. Once you enroll in the plan, it will open up and live on a dedicated tab on the Start screen called 'My First 5k.' If you ever want to log a run or other activity outside the plan, just toggle over to the 'Free Run' tab.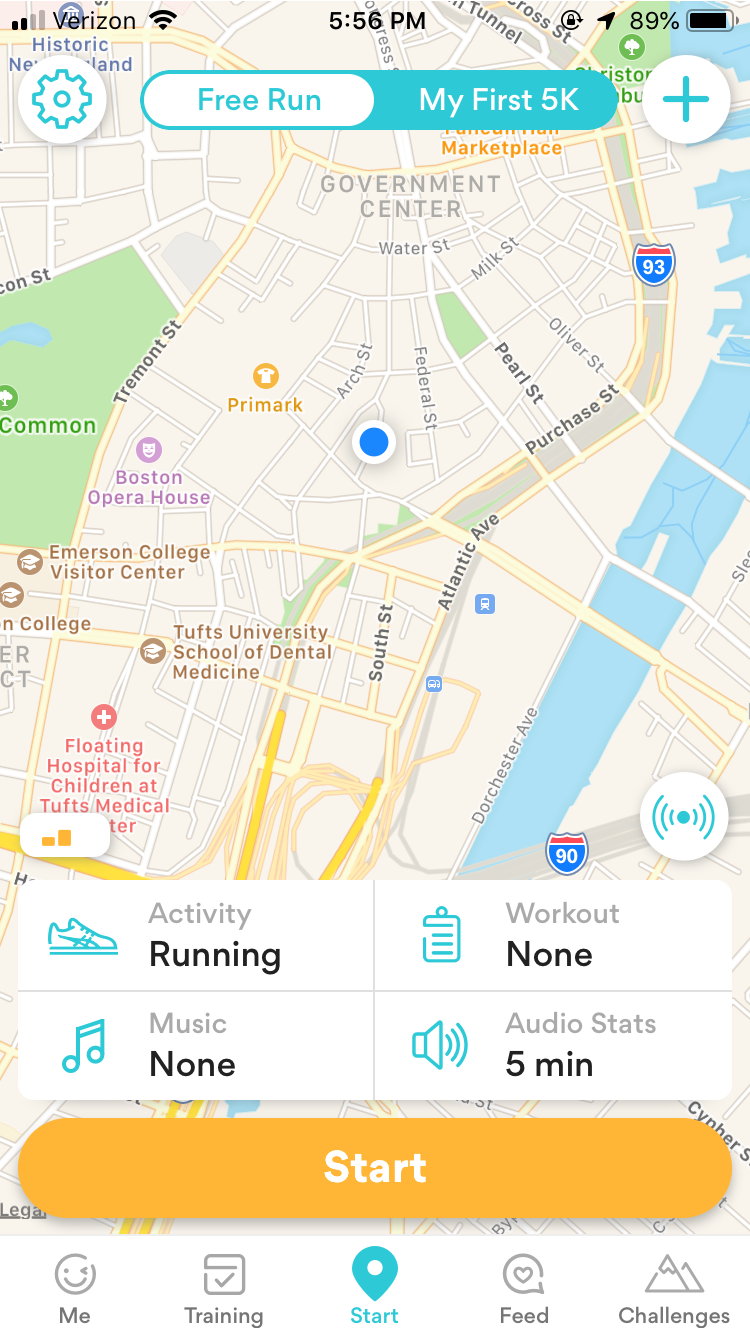 You'll start with Workout 1, and with each workout completed, you will unlock the next one in the series (Workouts can't be skipped, ensuring that you train safely).
To get started, just select Workout 1 and tap Start Run. You'll hear Erin's friendly voice coaching you through running and walking intervals, and she'll let you know when the workout's done. If you want to keep going, feel free! If not, just tap the 'Stop' and 'Save' to save your workout. You'll then see a green checkmark appear on the workout indicating that it's complete so you can download the next one.
Once you've unlocked a workout, you can always go back and do it again! As you progress through the workouts, you'll be running more and walking less, but have no fear! There are 18 workouts to get you to that final 5k. 
Workout 4 and onward are only accessible with a Runkeeper Go subscription. Check out all the other features included in a Runkeeper Go subscription here and upgrade to continue on in the plan!
NOTE: My First 5K is not available on the Apple Watch app.